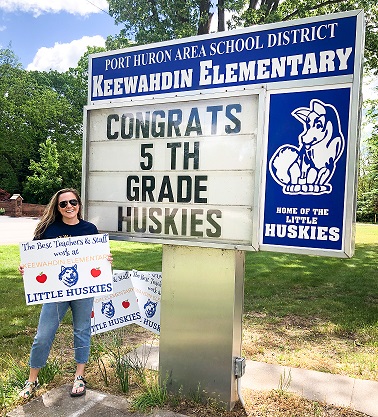 Continuing our series about former Youth Advisory Council members, our latest spotlight is Madeline (Madi) Price. She was part of the Community Foundation's YAC (Youth Advisory Council) from 2009-2012.
"I think I most enjoyed YAC because I was able to truly experience what it was like to serve others and participate in something that was greater than myself," Price said.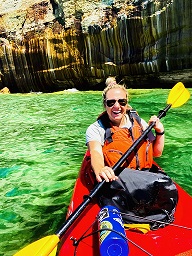 "I found it exciting to be able to review grants from various organizations and come together with like-minded students from St. Clair County to decide which applications would most benefit our community. Then there were moments when we were able to see some of the grants come to fruition and that was so rewarding!"
After high school, Price attended Central Michigan University where she was part of the Leader Advancement Scholars (LAS) and obtained her Bachelor's Degree in Communication Sciences and Disorders. She then worked for St. Clair County's NEXT step program as a Job Coach, helping adult's age 18-26 gain beneficial employments skills. In 2017, she decided to return to Central Michigan University and received her Masters of Arts in Communication Sciences and Disorders. She then began as a Speech-Language Pathologist for Port Huron Schools at Keewahdin Elementary School but just recently started as an SLP with Henry Ford Health System in outpatient pediatrics.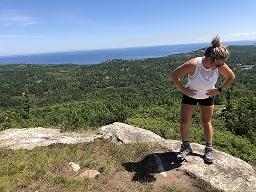 In her free time, Price enjoys visiting her favorite place in Michigan; the UP. Whether it be climbing a mountain in Marquette or Kayaking in Munising.
The Community Foundation knows that Price will continue to be a positive impact in our community especially through her work with youth and wish her the best.
The Youth Advisory Council (YAC) Fund was started in 1994 and has helped empower local students through philanthropy, creating positive role models and well-equipped leaders. Check back for more stories, as we highlight the accomplishments of 26 years of YAC grads with this new series- "YAC Where are they now?"