Thanks to a grant from the Youth Advisory Council (YAC), students across East China School District (ECSD) now have access to new resources aimed at education and promoting conversations about mental health. Through this grant, St. Clair High School's National Honor Society (NHS) provided dozens of curated books highlighting a variety of mental health topics to all ECSD schools as part of its Building Bridges project.
"It's really important that students know the information is there and that they can have conversations regarding what they're feeling or what they're going through so that they can focus and learn as they need to in the classroom," said Suzanne Cybulla, ECSD superintendent. "After COVID, a lot of students have some mental health concerns and feelings of uncertainty so we want to make sure that we are addressing those and making it comfortable for students to have those conversations."
Madison Rzeppa, who recently graduated from St. Clair High School and served as NHS president, submitted the grant application for the student-led project. As an executive board member of MASC/MAHS Michigan Student Leadership, Rzeppa said she was moved to pursue this initiative following the mass shooting in November at Oxford High School in Oakland County.
"Oxford is a school that is really close to us and seeing everything that happened and how if somebody doesn't feel like they can talk about their mental health, this is what could happen," Rzeppa said. "We as a society have no grip right now on what mental health looks like for teenagers because everybody is all over the spectrum, especially after COVID where we're talking about kids that have been deprived of social interaction for two years."
The Youth Advisory Council Fund, which is utilized by young leaders through YAC to support youth-focused organizations and efforts across the region, provided funds for the $5,000 grant to help purchase nearly 1,000 new books for ECSD schools surrounding topics such as empathy, coping mechanisms, anxiety and resilience. Once school resumes, NHS students plan to go into classrooms to share information about the new books to help create opportunities for conversations about mental health.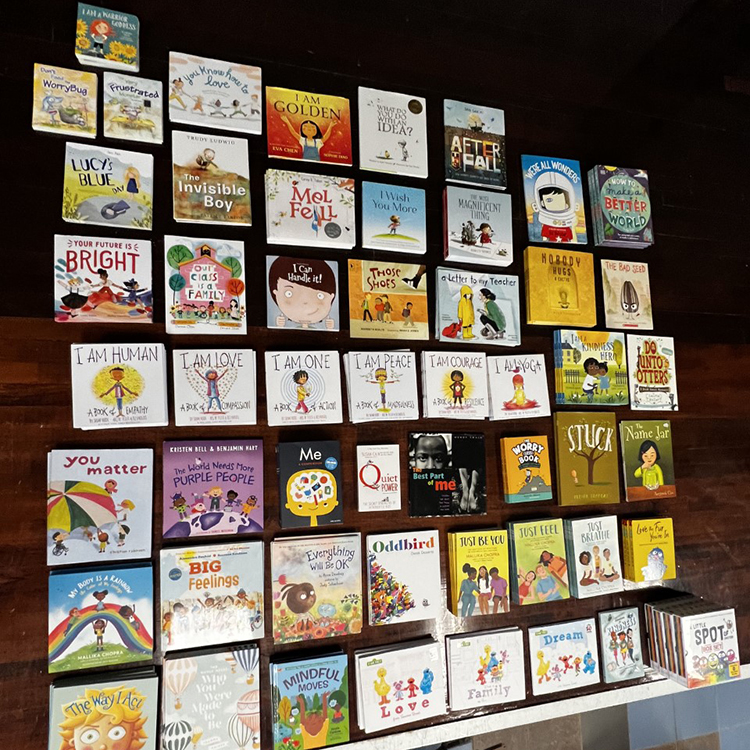 "Not only did Madison want to do something for all of our schools, but this will have a long-lasting impact," Cybulla said. "She knows how it feels to sometimes feel anxious or uncertain and she wanted to make sure that other students were supported in any way that she could. We're just really proud of her and thankful that she gave back in the way that she did."
Rzeppa worked closely with the school district, counselors, social workers, the National Alliance of Mental Illness and other partners identifying and reviewing books to incorporate into the elementary, middle and high schools across the district. Elementary schools received books such as You Matter by Christian Robinson and The Very Frustrated Monster by Andi Green, You-Niquely You by Terri Libenson and Exercise Your Demons: A Mindful Journal by Lucy Irving were selected for middle schoolers and the district's high schools received books including Goodbye, Anxiety: A Guided Journal for Overcoming Worry by Sasquatch Books and I Don't Want to Be Crazy by Samantha Schutz.
"Having a group of people who support your idea to the extent that you can put it into motion is a huge deal and, at the end of the day, this can potentially help thousands of kids throughout the district," Rzeppa said. "This is the kind of change-making that we need to see more of. Especially this grant, for a kid like me, it's not just schools and adults that are asking for it — you can do this too."
Since its establishment nearly 30 years ago, over $1.25 million has been awarded from the Youth Advisory Council Fund to help programs and initiatives such as the Building Bridges project. To learn more about the Youth Advisory Council or other funds benefiting youth in our region, visit stclairfoundation.org/funds/youth.