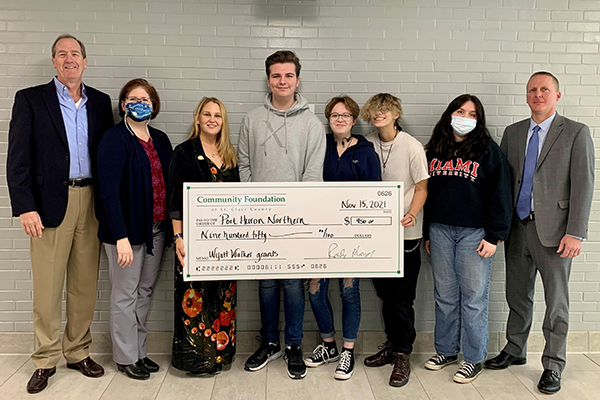 Many students at Port Huron Northern High School (PHN) this year will benefit from programs and new experiences made possible with the help of grants provided by the Wyatt Walker Friendship Fund at the Community Foundation.
"The Wyatt Walker Friendship Fund has impacted hundreds of students over the years, supporting interactive programs and opportunities for student enrichment," said Mike Cansfield, former board chair of the Community Foundation. "The Community Foundation is proud to help continue Wyatt's legacy through these grants."
This year's grants from the fund will support these programs and initiatives at PHN:
The athletics department for the purchase of t-shirts for winners of the Air Force Football Unit.
The art department for a field trip to Frederick Meijer Sculpture Park in Grand Rapids as well as materials to create a large-scale inflatable sculpture that will be the centerpiece at the school's art show featuring PHN student artists.
The Book Club for the purchase of books and supplies for students that don't have access to funds.
The Make a Difference Club (formerly the Renaissance Club) to support its events including the Lunch Buddy program, Make a Difference Day and Special Needs Prom.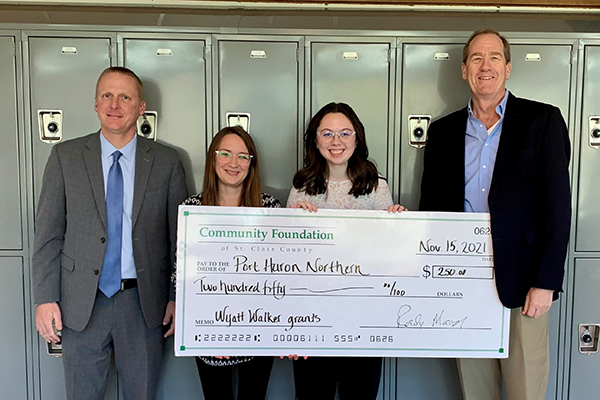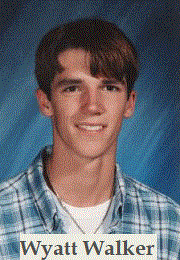 "Without the grant I don't know that we would have had necessarily the confidence to move forward trying to plan a prom, not knowing whether or not we'd get the funding that we needed," said Make a Difference Club advisor Gordie Farnsworth. "It's been very instrumental in allowing us to have the confidence to plan for it."
PHN art teacher Victoria Hussey says they are also appreciative of the grant as it will help the students work collaboratively on their sculpture and have face-to-face experiences again following a year of remote learning due to the pandemic.
"Even if they can't meet the whole amount of our grant requests, the Wyatt Walker Friendship Fund is always so nice about helping," Hussey said. "We very much appreciate the recognition that what we do is important and to help our students have experiences that are above and beyond what we can do in the classroom."
The Wyatt Walker Friendship Fund was created in 1999 in honor of Wyatt Christopher Walker to support student programs, projects and initiatives at PHN, Wyatt's former school. To learn more about Wyatt's fund or others like it, visit stclairfoundation.org/funds.