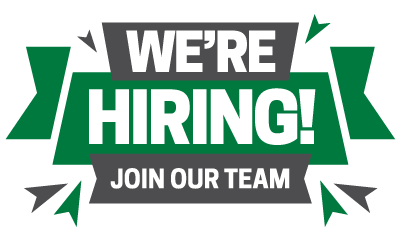 We are looking for an outstanding individual who wants to join a dynamic, fast moving, and experienced team to help the Community Foundation serve our donors and community – Donor Relations Assistant • Accounting Clerk
---
Donor Relations Assistant
As part of the donor relations team at the Community Foundation, the donor relations assistant will provide organizational and logistical support to the Donor Relations Officer and Foundation Vice President.
The donor relations team works with donors (individuals, families, nonprofits and corporations) to identify their giving style, passions and desired results. We highlight community opportunities and issues to help donor's respond to what they care about most.
This position will primarily provide key administrative support for the donor relations team, help plan Foundation events, as well as maintain and update the donor database. Primary responsibilities for this position are outlined below.
Responsibilities
Maintain and update the donor database and record keeping
Help to plan and provide logistical support for Foundation events
Process gift receipts
Process special project and event gifts
Maintain fund and donor files
Manage the Vice President's calendar, including setting up donor meetings
Coordinate and provide administrative support for the creation of donor mailings and communications
Respond to donor inquiries as needed
Compile reports and materials for presentations, including Power Point
Maintain notes and agenda for team meetings
The ideal candidate is interested in exploring philanthropy and its role in our community, no experience in the field required. You do need to familiarize yourself with the Community Foundation and our entire family of funds and partners. You need to be able to handle a sometimes-frantic pace, but you'll have a chance to explore the exciting and rewarding world of philanthropy.
Qualifications
Our donor relations assistant will have strong customer service skills, refined communication skills, is self-motivated and can be trusted with sensitive information while paying strict attention to detail and accuracy.
Minimum two years' experience in a customer service type role
Proficiency in Word, Excel, PowerPoint and Outlook
Experience with a database (We use iphi or "stellar")
Ability to manage several projects simultaneously
Excellent written and oral communication skills
Work occasionally in the evening
Able to work well under pressure and meet deadlines
Flexibility in meeting changing demands
Sensitivity to confidential matters is required
Ability to succeed in a team environment and work with people and organizations of diverse backgrounds, experiences, and cultures
Position Expectations
Full time, salary
Health benefits, Paid Time Off, 403b
Immediate opening
In-person position based in Port Huron, MI. Some flexibility for remote work.
Please email your resume to [email protected]
---
Accounting Clerk
Responsibilities
Specific routine responsibilities include, but are not limited to:
Gift and Accounts Receivable processing
Accounts payable and grants payable processing
Payroll processing and employment reporting
Maintaining subsidiary records as applicable
Other duties supporting the Senior Staff Accountant and/or Director of Finance as requested.
The Clerk will assist the Foundation's Director of Finance and Senior Accountant in carrying out specific financial functions of the Community Foundation and its supporting organizations. We believe this is an ideal opportunity for young professionals early in their careers, those re-entering the job market with young children or retirees looking to continue working for a few additional years.
Qualifications
Prior Accounts Payable / Receivable Experience Preferred
Strong Organization, Time Management, Problem-Solving and Communication Skills
Self-motivated with ability to succeed in a team environment working with people/organizations of diverse backgrounds, experiences and cultures, and can be trusted with sensitive information while paying strict attention to detail and accuracy.
Position Framework
35 or 40 hours/week position with flexibility dependent upon candidate's situation
Hybrid In-person/Remote Schedule Available
Salary and Benefits Package
$49,000 – $60,000 Position Range
Paid Time Off
Short-term, Long-term & Life Insurance
Healthcare/Opt-Out (with 40-hour position)
Please email your resume to [email protected] by Friday, May 12, 2023, including "Accounting Clerk Position" on the subject line.