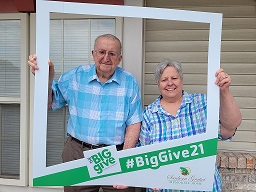 The Community Foundation is excited to partner with 75 local nonprofit organizations for the Big Give on June 9th. In just 5 more days this 24 hour online giving rally will begin. You can join neighbors, friends and family in giving online any time from 12:00 a.m. EST on June 9 through 12:00 p.m. EST at www.thebiggivescc.com
"We know that where giving thrives communities thrive too, which is why the Community Foundation is proud to champion events like the Big Give," said Randa Jundi-Samman, Chair of the Board for the Community Foundation.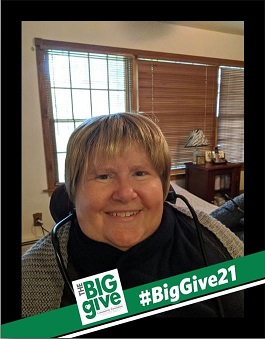 The Big Give will help thousands of people support local nonprofits they care about by giving through an easy-to-use platform thebiggivescc.com. All gifts received during the 24-hour online event will be amplified on a pro rata basis thanks to a $60,000 and growing Bonus Pool made possible by generous donors and community partners including the Nasr Family Fund, Equity & Inclusion Committee, Eastern Michigan Bank, Cargill, Kiewit, Northstar Bank, Advia Credit Union, St. Clair Endowment Funds, Women's Initiative, Youth Advisory Council and Blue Water Arts Committee.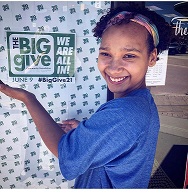 The Big Give will be a day when everyone can be a philanthropist together! It's a day to cultivate community-wide giving for the greater good. A day when your donated dollars will go even further because of matches different organizations will offer, the bonus pool and because of the power of collective giving.
New this year, you can watch the impact of our community's generosity on leaderboards. As gifts roll in you can check to see how far your favorite nonprofits have come and watch prizes roll out and be given away throughout the day.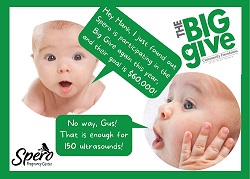 Everyone can participate in the Big Give, and make their gifts extra special by donating in honor of, in memory of, or on behalf of a friend or loved one. Giving is easy on any device. All major credit cards will be accepted through thebiggivescc.com.
You are encouraged to give on June 9th online at www.thebiggivescc.com or stop by the Community Foundation at 500 Water Street in downtown Port Huron to drop off a check and visit with the many nonprofit organizations who will be setup in the courtyard in front of the building to talk with donors.
For more information about the Big Give, visit www.thebiggivescc.com