The Big Give is back! Mark your calendar for June 9, 2021
On this day of giving donors from every local neighborhood and across the country will come together to raise significant funds for local needs – all in 24 hours. The Big Give is a partnership between the Community Foundation and over 60 local nonprofits representing causes from education, to the environment, caring for seniors, the arts, animal welfare and more.
Click on "Learn More" above to learn more about participating nonprofits. We hope you can join us on June 9th to give big for local causes!
*If you are a nonprofit that needs to register to participate, please contact Sue Schmid at sschmid@stclairfoundation.org or call 810-984-4761.
Believe in tomorrow, Give today! #BigGive21
Order your Big Give T-Shirts here!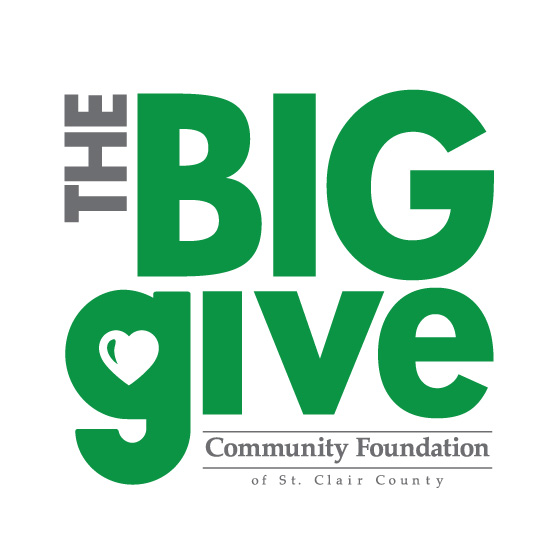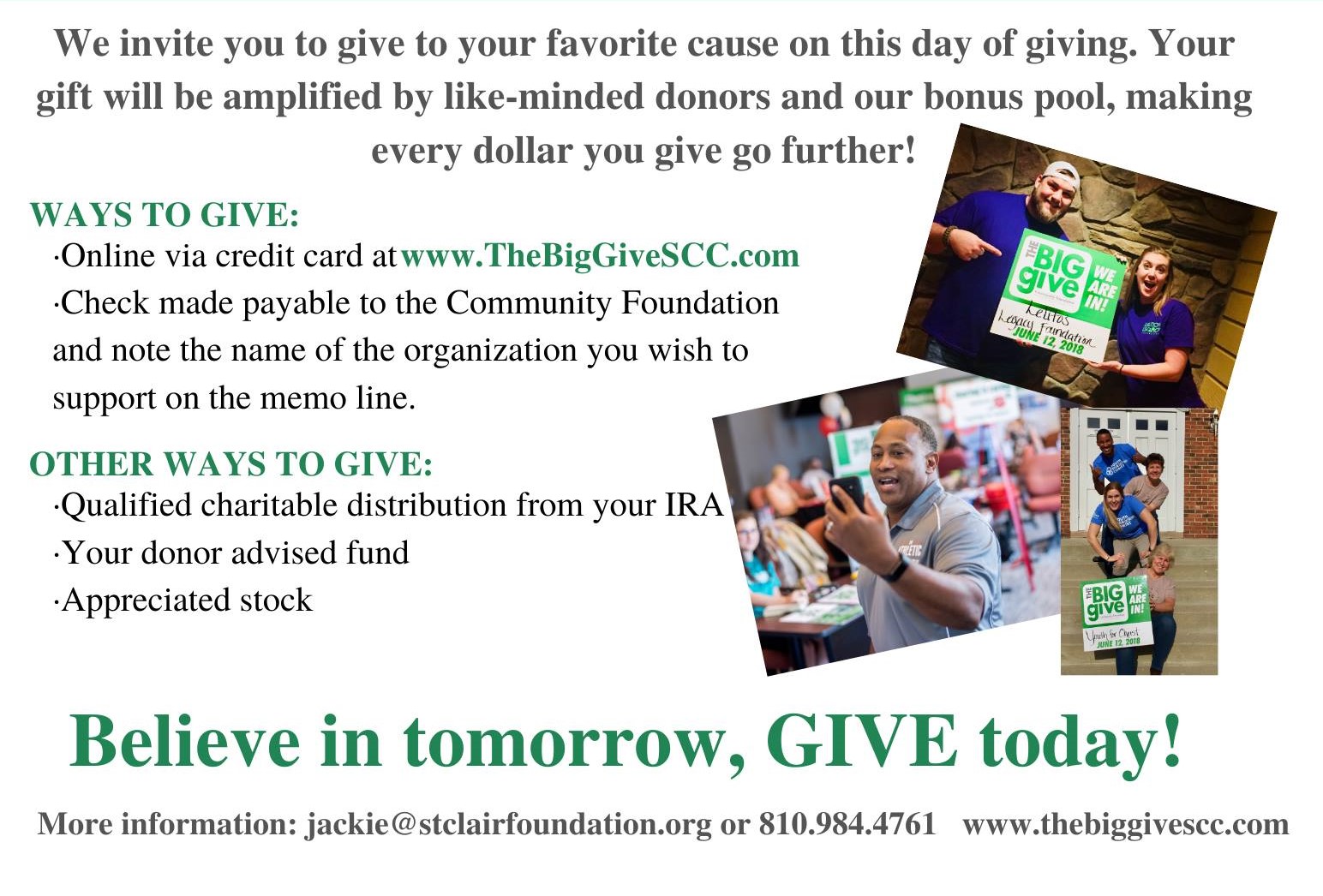 ---
The Big Give 2018 Results