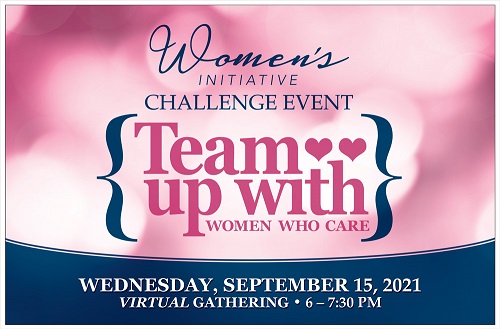 Join 100+ like-minded women on Wednesday, September 15th for a night of fun with friends and granting $10,000!
"Team Up" with friends at a "Host" home. Then enjoy an evening of fun, interactive, virtual philanthropy. The fun, interactive component to the evening will be scavenger hunt challenges all from your cell phone and an app called goose chase.
Participate in any one or all three options:
1. Donation only– Give $100 to support local nonprofits.
2. Be an event participant- Register online for $100 and join a Team.
3. Be an event Host- Host a team of women at your home or other location.
Your gift of $100 will help us grant a total of $10,000 to one lucky nonprofit organization on September 15th! You will make a nomination for your favorite nonprofit when you register.
Two $500 bonus grants will be given out by the top 2 teams earning the most points on completed missions. The top grant award winner will be announced on event night.
Join the Game via the goosechase app at 6:30 p.m.
Complete Missions (you will not have to leave your host location)
Track Opponents
Win your opportunity to give a $500 bonus grant
Click here to check out the fun from 2020.
We hope you can join us! Registration is required by Wednesday, September 8th.
Evening Program
6:00 p.m. Gather with your group of friends and get ready for some fun!

We wouldn't blame you for wanting to get together earlier to have a beverage & snacks

6:15 p.m. Program kick off via the app- GooseChase
6:30 p.m. Let the game begin! Your group will have missions to complete via the Goose Chase app. Sometimes you'll be submitting a photo or video, while other times you'll be solving a puzzle or riddle.
7:15 p.m. Deadline for completing your missions
7:30 p.m. Award the $10,000 grant notify the top 2 teams that they get to pick their favorite nonprofit to receive a $500 bonus grant.
*The entire event will be hosted from the Goose Chase app on your iphone, iPad or Android.