Cameron Lee is bringing his love for band back to his hometown thanks to support from a Community Foundation Talent Attraction grant.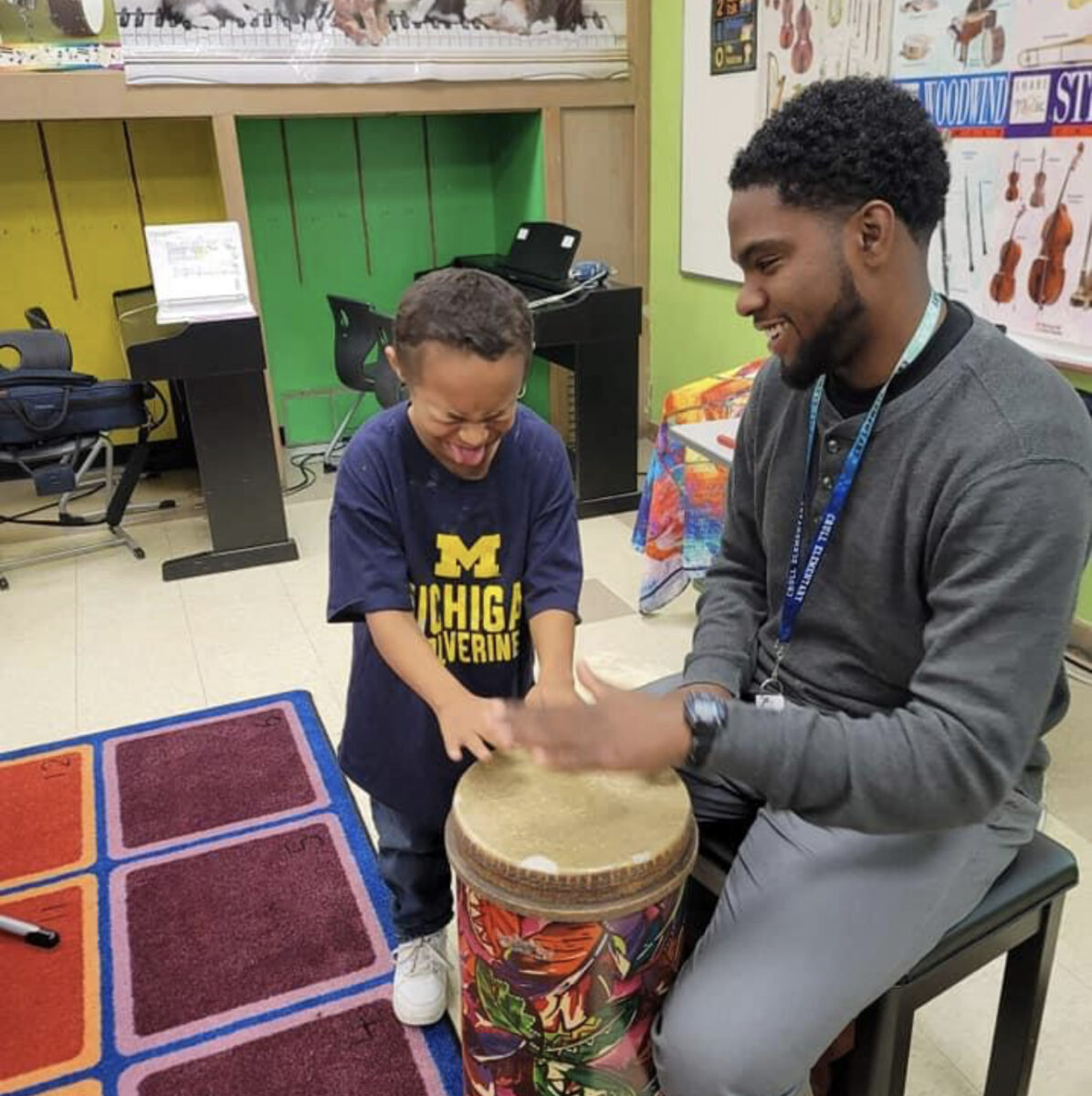 Born and raised in the south side of Port Huron, the 2016 Port Huron High School grad has always been involved in music. He took piano lessons growing up and had close relationships with his elementary music teachers and middle school band director. In high school he played saxophone for concert band and the Big Red Marching Machine and played piano in jazz band. Then after high school, Cameron headed off to Sienna Heights University where he received a bachelor's degree in music education.
After college he found a position as director of bands at Western International High School in Detroit. He was keeping busy as band director and working on his master's degree in music curriculum through Grand Valley State University. But when an opening came up for an elementary music teacher for Port Huron Schools, at Garfield, Crull and his alma mater Roosevelt, Cameron jumped at the opportunity to come back to Port Huron. 
"I have always wanted to come back to Port Huron," Cameron said. "I wanted to be closer to family and be able to help my mom. And it's just such a great community to be a part of."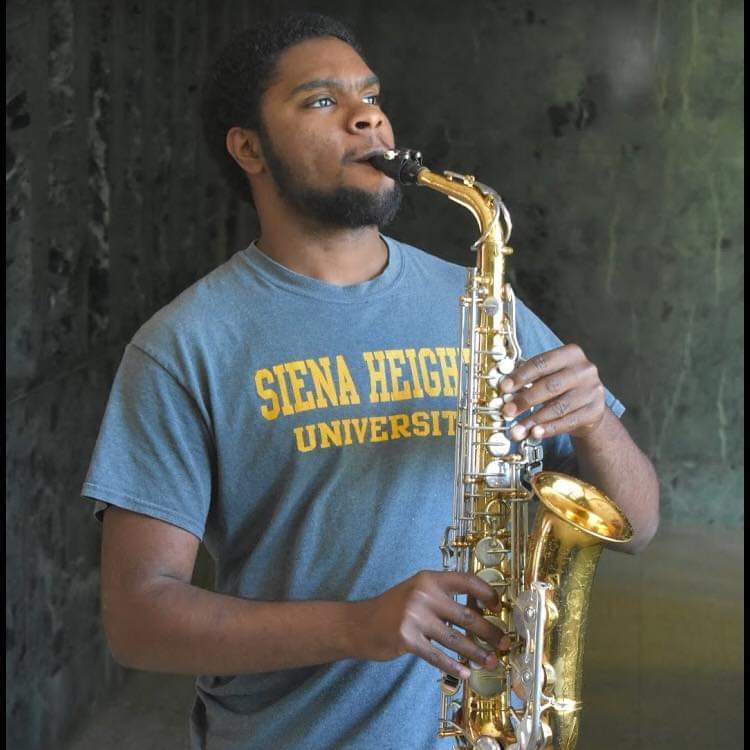 But a job in Port Huron meant a long commute or relocation, and breaking a lease on his apartment in Detroit.
"I really wanted to move here and work here, but financially I wasn't sure how I could make it work," Cameron said. "I couldn't afford the commute or a move back to the area."
Port Huron Schools were thrilled at the chance to bring Cameron back to town so they connected Cameron with the Community Foundation to see if there was any help available.
"We've been working hard to get our homegrown people back in our community, especially minority teachers and school staff," said Port Huron Schools Director of Human Resources Debra Barr. "Cameron has great promise to be an up-and-comer in our district and we really wanted to do everything we could to help get him here."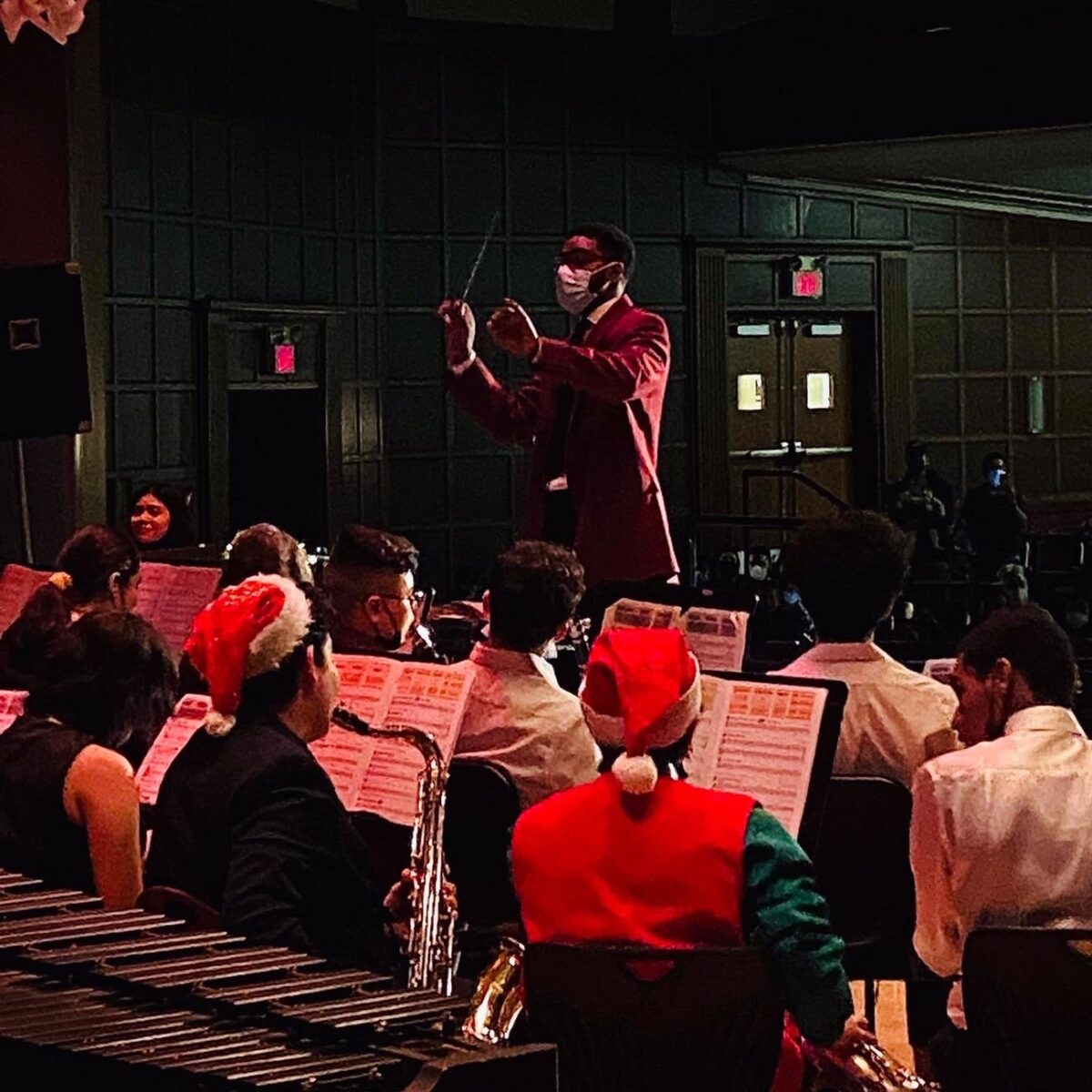 Cameron was the perfect candidate for the Talent Attraction grant program- an initiative aimed at drawing new residents and helping businesses attract employees by offering financial incentives for moving to St. Clair County. Small businesses, with 50 or fewer employees, can apply for funding as well as individuals, like Cameron.
When he found out that he was receiving a grant from the program to cover his moving expenses he was relieved and grateful.
"It was very reassuring" Cameron said. "I get to be back in my hometown… it was such a sense of relief. I'm just very humbled and honored to receive this support."
This isn't the first time the community has rallied around Cameron. His senior year at Sienna, there was a shortfall with his financial aid due to reduced scholarships that left him with a bill that he couldn't afford to pay. If the bill wasn't paid he would have to leave school, so he reached out to friends and family back home.
"Cameron called me worried that he wasn't going to be able to graduate," said Kevin Totty, former Talented Tenth Program director. "So we made some videos to share his story and his former teachers, mentors, local leaders and Grace Episcopal Church outreach really stepped up to help."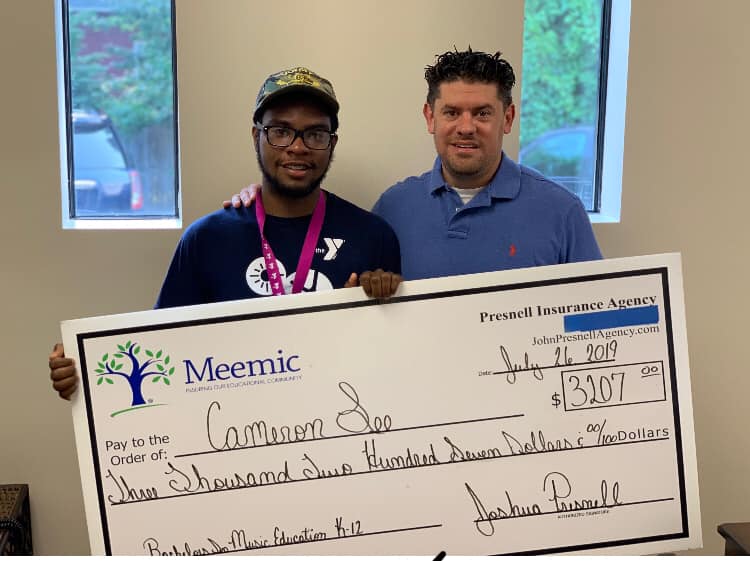 Cameron's supporters rallied around him and he received a scholarship through Meemic Insurance to cover the gap in funding, allowing Cameron to finish the year and graduate with his bachelor's degree. The group continued to support him through his student teaching, providing gas cards for transportation and even food when needed.
"You don't get many cities like PH that will help you out like that," Cameron said. "I have such great connections and positive people in my life that invested in me."
One of those people is Tyrone Burell, executive director of SONS Outreach, where Cameron spent a considerable amount of his time growing up. He participated in the Talented Tenth leadership development program as chaplain and then led the group as president his senior year. He also attended SONS Dream Camp and later served as a camp counselor.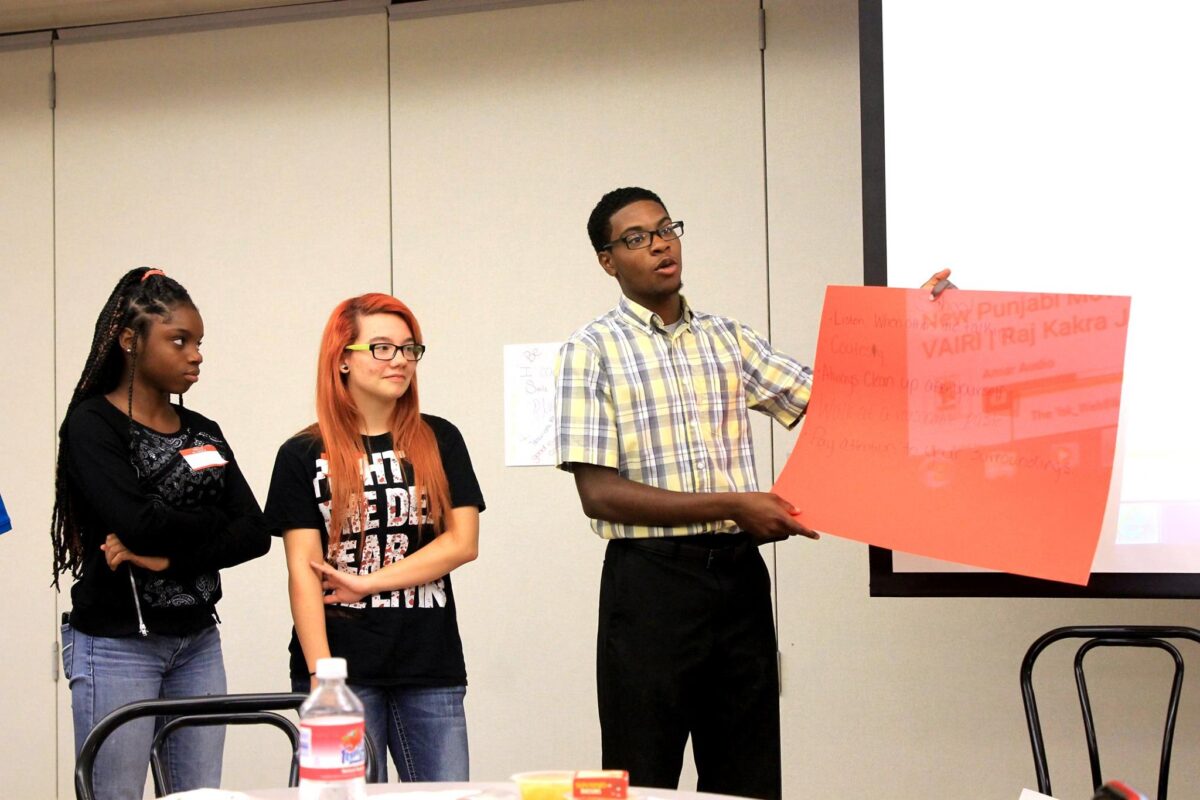 "Cameron has been involved with SONS most of his life- from back in our daycare program, after school program, Talented Tenth, Dream Camp… and he even did our college visit to Sienna Heights where he ended up going," said Tyrone. "He is truly a leader amongst leaders and lives up to the Talented Tenth creed- 'I promise to work hard so that through my success others can find the power to succeed- to underpromise and overdeliver whenever I'm faced with a task'. Cameron invests in himself and others. I'm excited to have him back in Port Huron, I believe he will be a great asset to the community."
Getting back to his hometown was only the first step in Cameron's plan. His goal is to one day lead the band at Port Huron High School.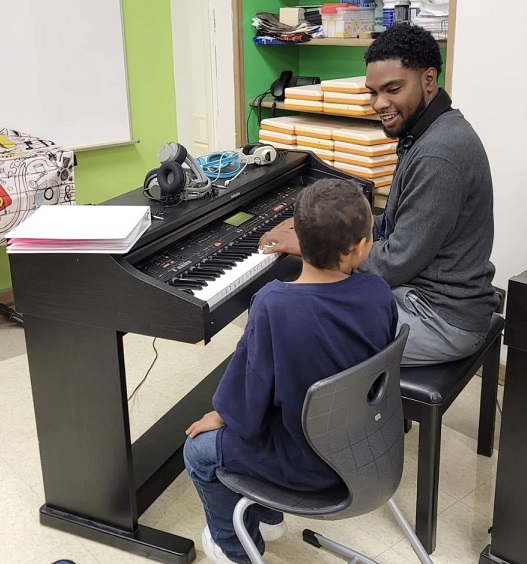 "Band is my life, what I live and breathe," Cameron said. "My dream since 2nd grade has been to be the band director at PH. That was the first time I saw the Big Red Marching Machine. I've always knew since then that is what I wanted to do."
Cameron hopes to not just teach them a love for music but to help inspire them to become successful in life.
"I want to teach life through music," Cameron said. "I want to really make a difference in kids' lives. I was raised in a single parent household, watched my parents struggle… and still was able to go to college. There are people out there to support you, who believe in you. I want to share with students that no matter what their situation, they can do anything. No one can stop your dreams."