The Community Foundation recently awarded a $4,600 grant to Black Lives Matter (BLM) Port Huron to benefit the organization's program series focusing on mental health among the Black community in the Thumb Coast region.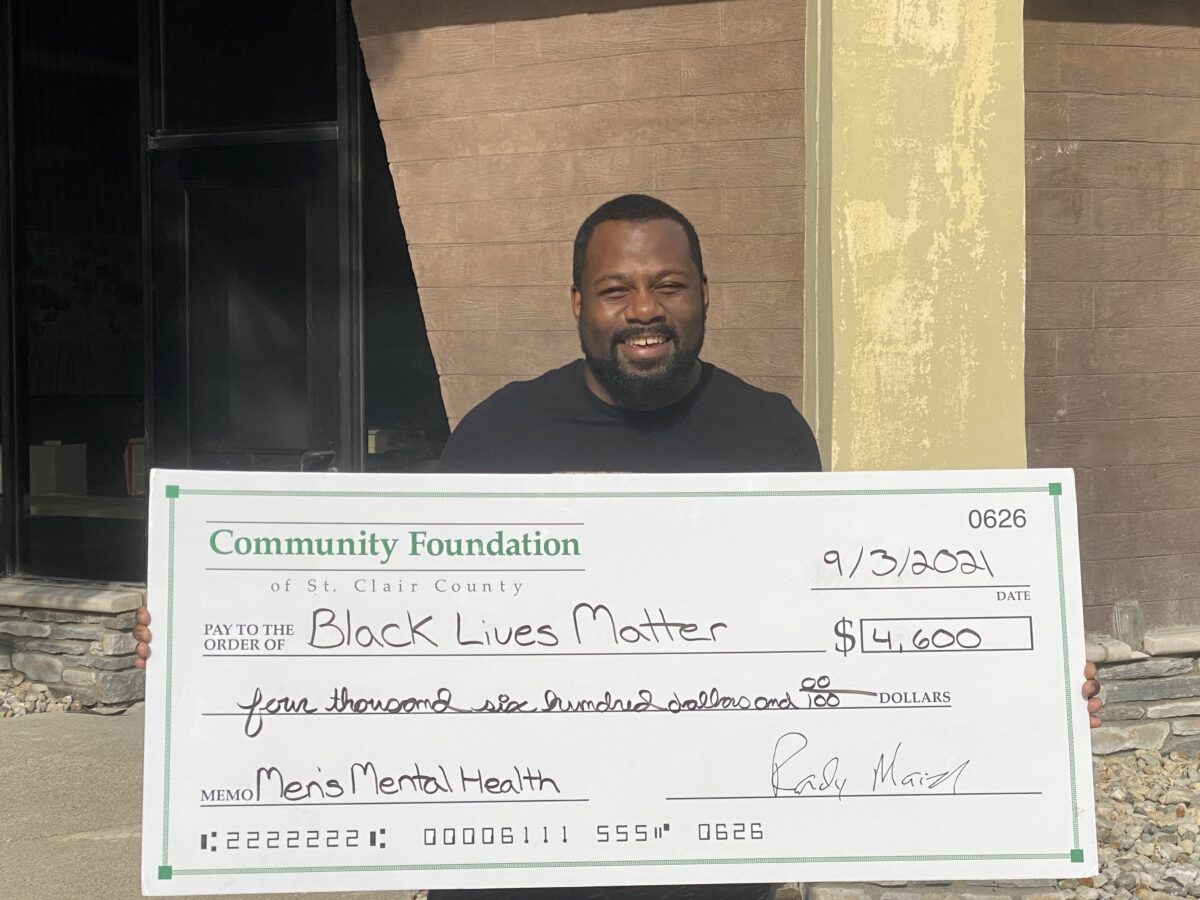 "We're proud to support this initiative that is working to raise awareness and change the dialogue regarding mental health within these communities," Shawn Shackelford, chair of the Equity & Inclusion Committee, said. "In this pandemic, we're finding that mental health is being impacted far beyond our schools, so it's very important to be targeting these resources and make a commitment to address some of these issues that have long been overlooked in our community."
Black Men Matter Community Conversations Series focuses on initiating conversations between Black men and boys of all ages about mental health and its effects, identifying areas of self-care and building a strong support system. Funding for the grant was provided by the Thomas K. Smith Fund through the Equity & Inclusion Committee to help with program costs.
"We want these sessions to benefit individuals by being able to recognize the signs and symptoms of mental illness, understand the barriers to treating depression that are unique to Black and African American men and knowing who they can depend on or call on for help," Alphonso Amos, lead organizer and executive director of BLM Port Huron, said.
Those participating in the program guide the conversations around topics that impact mental health such as interest in financial literacy to prepare for college or better support their families. The grant will help the organization expand the program and its reach.
"It started off with intending to be one or two conversations and then as we saw the need from these men and boys, we decided to make this an ongoing series," Amos said. "This grant has allowed us to take our series from two events to six events which has been tremendous for us. As we look forward to the future, I think this program is not going to go away and something that we're going to build upon."
The Thomas K. Smith Fund was started at the Community Foundation in 1994 for human service purposes. The Smith Fund has impacted 19 organizations and programs by granting over $136,000 since inception. Over the past 27 years, the fund has nearly doubled in size while making grants into the community that exceed the original gift amount given to establish the fund. The Community Foundation greatly appreciates donors, like the Smiths, who believe in lasting and continuous community impact through an endowed fund, that make grants like this one for mental health conversations possible.