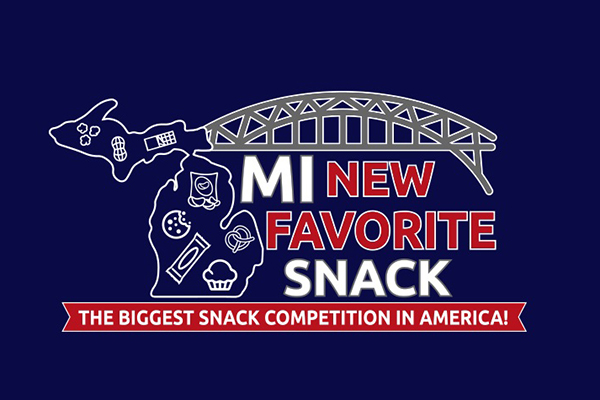 From Better Made chips to superman ice cream to Mackinac Island fudge, Michigan has a history of creating legendary snack foods. On September 17th, 20 Michigan small businesses will be vying for a chance to be added to that list at the MI New Favorite Snack competition in downtown Port Huron.
The 20 finalists were selected from 50 different entries from small businesses throughout Michigan and will be competing for a total of $50,000 in cash prizes. The winner of the contest will walk away with a grand prize of $30,000 and a distribution agreement with All-Star Services Inc. Second and third prizes of $15,000 and $5,000 will also be awarded.
"We have a strong culture of innovation in Michigan and this pitch competition is a prime example of thinking outside the box to help entrepreneurs access crucial funding to launch and grow their businesses in Michigan," said Amy Rencher, Senior Vice President of Small Business Services at the Michigan Economic Development Corporation.
The contest is set to become the biggest snack food contest in America with a goal of becoming an annual event and growing the total prizes for next year up to $100,000.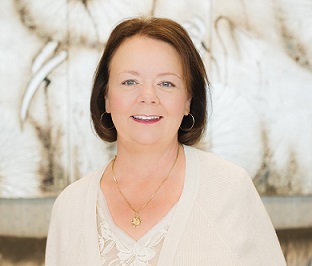 The Community Foundation of St. Clair County is the lead and initial funder, with additional support from the James C. Acheson Foundation. Providing the cash prizes for the contest aligns with a larger "impact investing" movement, encouraging innovative approaches to investing that help build and grow people and places.
"We believe philanthropy can and does play a strong role in growing our downtowns and supporting our small business entrepreneurs," said Community Foundation Board Chair Hale Walker. "We know the influence even one business can have on a community. This competition has the potential to impact lives and communities across the state."
Attendees of this year's event will have the opportunity to sample a variety of snacks from plantain chips to beef sticks to freeze dried gummy worms from businesses located in cities and villages throughout Michigan including Manistique, Litchfield, St. Clair and Kalamazoo. It will take place at Vantage Point along the St. Clair River and builds on a culture of investment and support for small businesses and the craft food industry that is already being cultivated, in Port Huron and in downtowns across Michigan.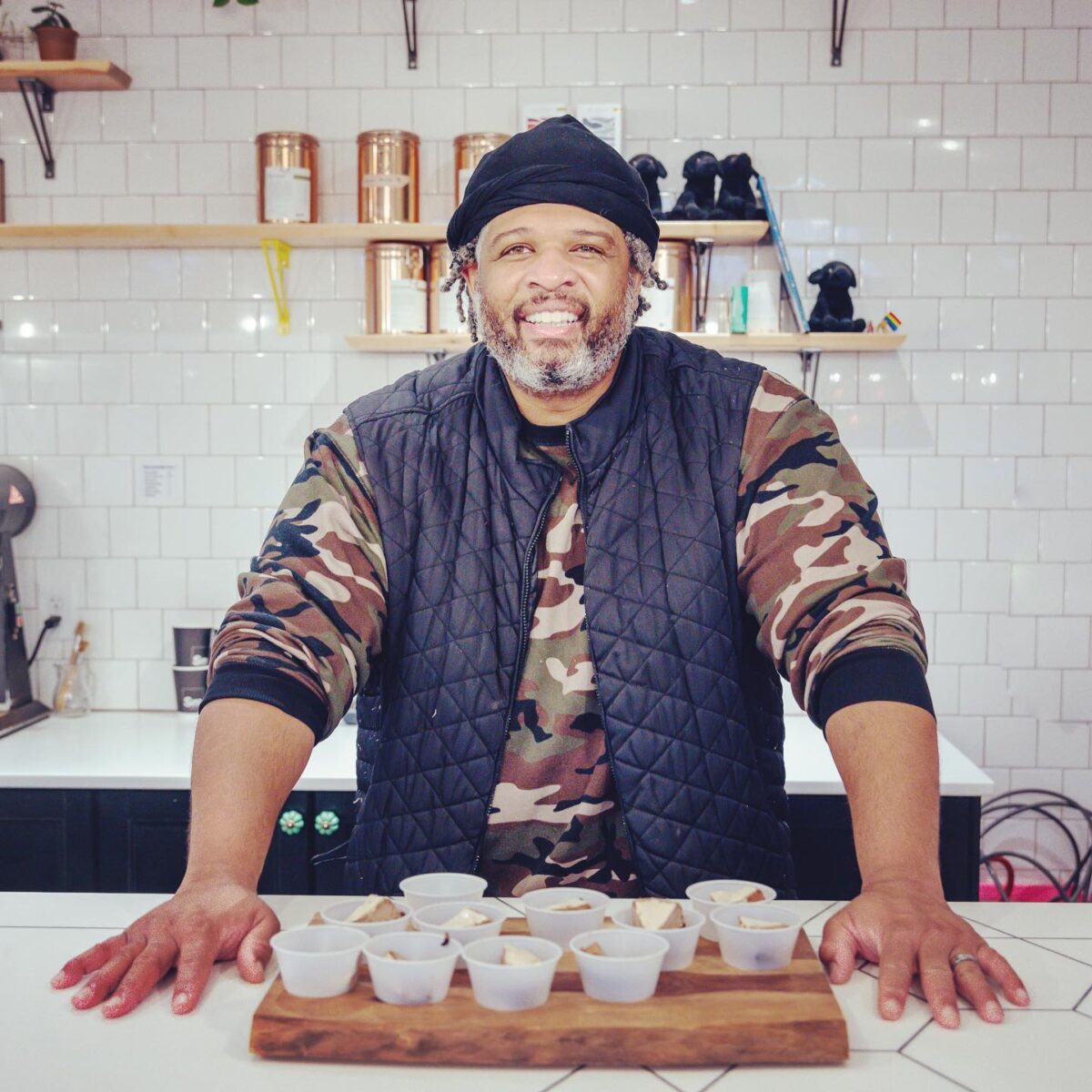 "Throughout the state, communities like Port Huron are creating environments where craft food entrepreneurs can be successful every step of the way," said President and CEO of Acheson Ventures Donna Niester. Niester leads economic development efforts in downtown Port Huron as part of Dr. James Acheson's legacy of entrepreneurial philanthropy.
Home cooks looking to get started can utilize incubator kitchens like Thumbcoast Kitchens and get business advice at small business development centers like The Underground. They can start selling their products at local venues like farmers markets, restaurants and locally owned grocery stores. Then, when they're ready to take their creations to the next level, there are thriving downtowns and networks of small businesses to help support and mentor them.
Event finalist Marcus Leslie of Mr. Leslie's Cheesecakes is familiar with accessing community resources to build his business. After years of making cheesecakes at home for his friends and family, he took his passion for baking to the Allen Neighborhood Center's Incubator Kitchen Program. He graduated from their Maker Kitchen and is now one of four businesses working out of the Center's Accelerator Kitchen, which in addition to shared kitchen space also offers a storefront and public seating area.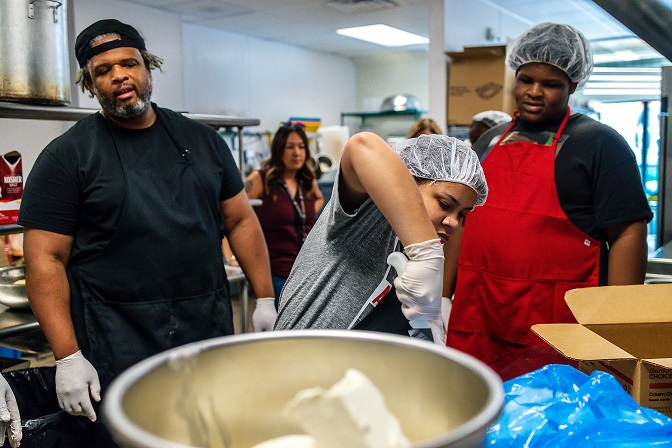 "I went from making $300 my first year in 2019 to a six-figure company," Leslie said. "I'm in ten Meijer stores and five restaurants right now, but my goal is really to become a household name."
Including Marcus, Mr. Leslie's Cheesecakes currently has three full time and two part time employees, one of which is a teen he brought on in 2020 at only 16 years old whom he mentors and coaches in financial management, work ethics and soft skills training. In addition, he hosts hands-on student tours for Peckham Trades Academy, a local vocational training and transitional program for high school students with barriers to employment.
Leslie is also passionate about supporting new business owners.
"I'm mentoring startup companies," Leslie said. "I can use my experience to offer them guidance and advice and maybe help them avoid some of the obstacles that I experienced."
While Mr. Leslie's Cheesecakes has grown since 2019, they're not quite at that next step yet. "The $30,000 grand prize would seed our next phase in moving to our own facility," Leslie said. "And the distribution through All Star Services would allow us to spread out more throughout Michigan."
A new facility and greater exposure would also allow him to mentor more people and businesses.
"Cheesecake is just the current vehicle to impact families and create legacies," Leslie said. "I love what I do. If I can do it anyone can do it, so my goal is help others see what is possible too."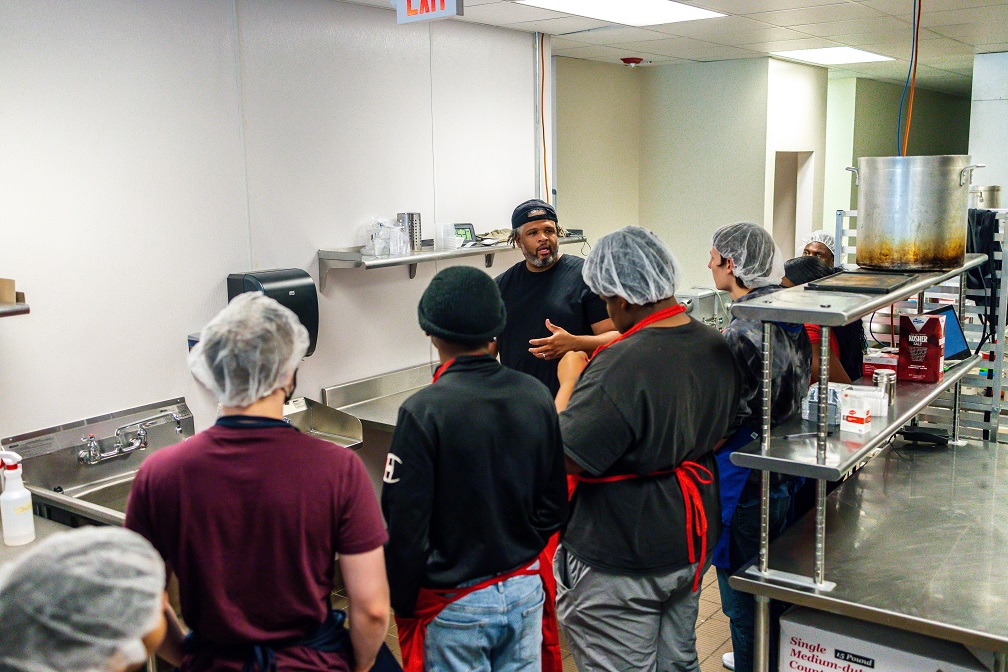 For Leslie, the other finalists, and many small businesses, their business is more than an income, it's a passion. A passion to share their product or service, as well as themselves. The contest will help provide the entrepreneurs an opportunity to share that passion, as well as their snacks, and give local residents a chance to join in on the fun.
The event will open to the public 10am to 2pm and attendees can sample the snacks from all 20 finalists with a wristband. Wristbands are only $10 for adults and $5 for children and can be purchased online now through the Blue Water Area Chamber of Commerce or as available at the event.
"We're really excited to see the impact the MI New Favorite Snack Food contest will have on these small businesses and our communities," Niester said. "And we're looking forward to trying all these tasty Michigan made treats!"