Jessica Hopkins always knew she wanted to be a nurse.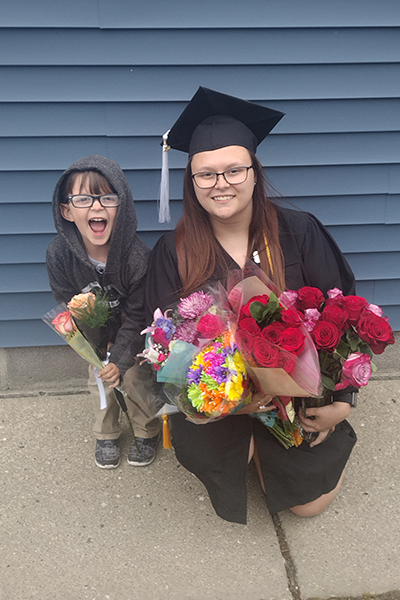 "Several of my family members were in and out of the hospital throughout my life and I always found it so interesting every time I got to visit," she said. "The nurses were so amazing and caring. They were wonderful with my family and I wanted to be able to do the same for someone else."
And now, thanks to the help of the Community Foundation's Alexander & Celestine Lamere Scholarship Fund, Jessica is one step closer to her dream career – this past Friday she graduated from St. Clair County Community College's (SC4) associate degree nursing program, and is starting as a graduate mental health nurse at McLaren Port Huron while she studies for the NCLEX licensing exam.
"I enjoyed the challenge and making a difference in people's lives," Jessica said. "I look forward to new challenges every day."
Jessica credits the Community Foundation in helping her achieve her goals over the past three years, even in tough times. Not only did she receive the financial assistance of the scholarship as well as care packages, but also the support of staff, who kept in touch with Jessica throughout her time at SC4 and connected her to campus resources.
"Everyone is so helpful and always reaching out and encouraging you to do your best," she said. "The Community Foundation has helped me reach my goal of continuing my education and becoming a registered nurse."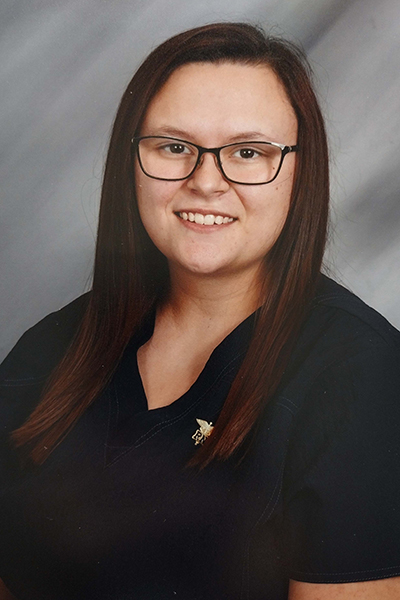 Jessica's post-secondary path started as a Marine City High School student studying health sciences through RESA's TEC program, but her journey hasn't always been easy. At 16 years old, she became pregnant with her son. The teen mom took that time to buckle down and take advantage of the opportunities TEC provided. By the time she graduated high school, Jessica was a certified nursing assistant (CNA).
The first-generation college student and mother kept up that determination throughout her time at SC4, consistently making the President's Honor List while also working as a patient care technician and later a nurse intern, and did it knowing people had her back.  
"The Community Foundation always pushed me to do my best and achieve my goals," she said. "They have allowed me to continue my education and come out on top with no debt. I am now 21 years old and I have a stable nursing job, and I am able to support my son and give him the life he deserves."
Success stories like Jessica's are possible thanks to generous donors like Alexander & Celestine Lamere. Celestine was a teacher for over 30 years and spent her entire career at the elementary school in Marine City. She and her husband established the Lamere Fund to support Marine City High School graduates attending SC4. Since 2011, the fund has awarded more than $315,000 for tuition and life needs.