"No matter how long it takes, you can achieve your dream."
That's what Douglas & Elda Webb Scholarship recipient DiMond Davis wanted her sons to see as they watched her walk across the stage earlier this month and receive her Associate's Degree in Nursing (ADN) from St. Clair County Community College.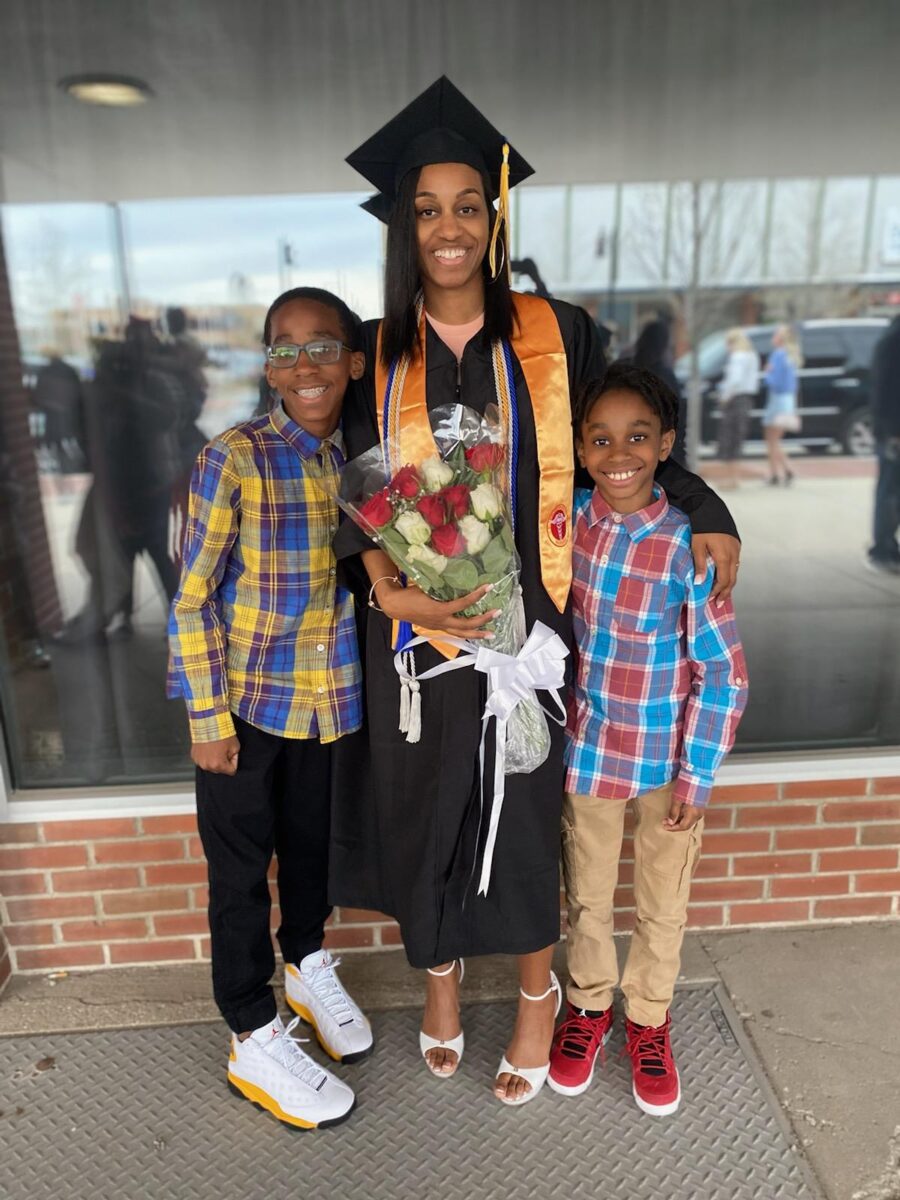 As a single mother to DeAnthony (13) and Rashad (10), DiMond overcame a variety of obstacles on her path to obtaining her ADN. After graduating in 2005 from PHHS, she spent the last 17 years working in the health care field, much of it spent as a certified nurse assistant. In 2016 she returned to school the first time, attending SC4 for her Licensed Practical Nursing certificate. She returned to Marwood to work five more years before deciding to pursue her associate's.
While going back to school can be difficult for anyone, when you have children, and especially if you are the primary caregiver, the road back to school can be intimidating and presents additional challenges that other students don't face. One in five undergraduate students are parents, and of those 43% are single mothers like DiMond. Those parents are more likely to have low incomes and be working through school and less likely to complete a degree than other students. In fact 52% of student parents don't make it to the finish line like DiMond did.
So what's preventing them from succeeding? Two major things- cost and time.
When considering returning to school, cost was a major factor for DiMond. She had used up her financial aid pursuing her LPN so she wasn't sure how she would be able to afford it. She said she kept writing letters trying to reestablish her aid, when she learned about the Community Foundation's scholarships. She sent in her application, which was reviewed by the Foundation's Equity & Inclusion Committee which awarded her a scholarship. The committee recognized that despite the challenges, single mothers like DiMond have huge strengths as well. They are motivated to succeed for their children and even earn higher grades on average that other students.
"It was just such a big relief," DiMond said about receiving the Webb scholarship. "Not having to worry about all those costs… books, labs… everything. Once I got the scholarship I knew the money was there, so at least I wasn't going to have to stress about the money and that was huge."
Already working full time at Marwood to support her children, the scholarship meant she wouldn't need to take out loans to fund her education, a route that many parents, especially single parents, often take. Student parents' family responsibilities, financial insecurity, and high enrollment in for-profit institutions can lead them to borrow more for college than other students. Studies show that mothers, especially single mothers, borrow more than other student parents and students without children.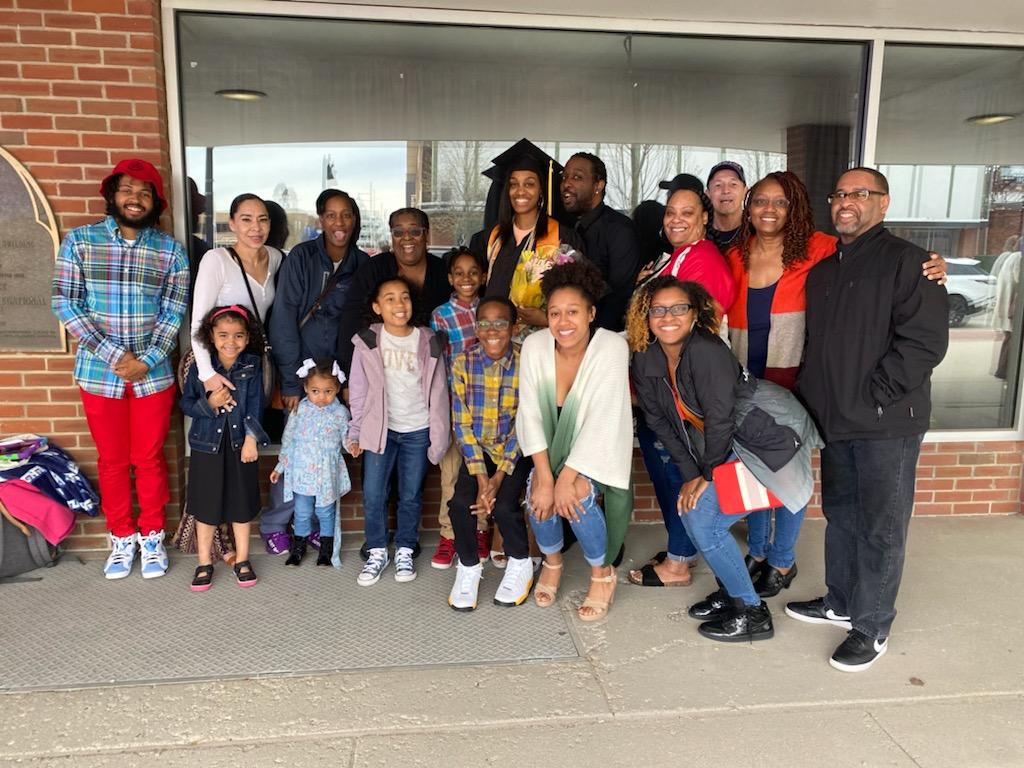 For DiMond, the Webb scholarship wasn't the only financial assistance she received. For many non-traditional students like DiMond, often it is the financial burdens outside of school that get in the way. An unexpected bill or expense can throw things off and make it difficult to afford things like rent, child care, medical bills, or even food. The Douglas and Elda Webb Scholarship also covers life needs for situations like this. DiMond took advantage of that extra support this spring when things got tight and applied for funding. She was approved and the life needs funding covered her rent for the month, helping her to focus on her schoolwork and finish out strong.
"I was hesitant to ask for money, I just thought someone else could use it more than me… but staff knew I was struggling and kept encouraging me to apply and it really did help so much," DiMond said. "Working, going to school… my schedule was already so full and my time so limited. That extra help meant I didn't have to work overtime… that was time I could spend with my kids."
That time is crucial for students with children. One study revealed that student parents only had 10 hours left in their day after school, work, and taking care of their children. Just 10 hours to eat, sleep and study- compared to 21 hours for students without children. Mothers like DiMond worry about having time to dedicate to school without it taking a toll on their children.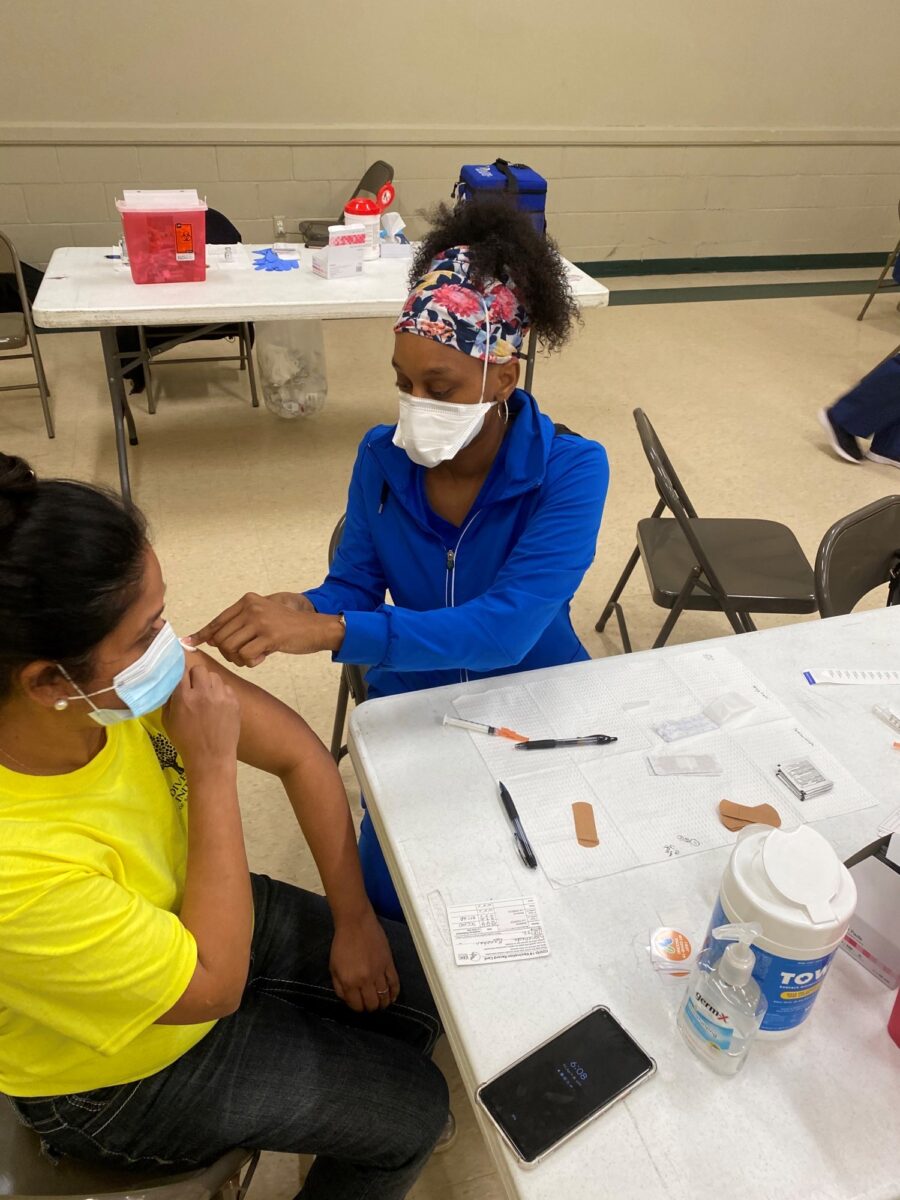 With the extra help, DiMond used her time wisely, successfully juggling home life, work and class and serving as class representative helping to plan program events. She even found some time to give back to her community, volunteering at vaccine clinics during the height of the pandemic.
"I'm so proud that I was part of the South Side Covid Vaccination Clinic, helping successfully staff volunteer nurses and make sure that all people were given the opportunity to receive the Covid vaccine, no matter race, gender or economic status'" DiMond said.
The experience helped shape her plans for the future, as she hopes to one day open her own home health care company, and offer public education on signs and symptoms and disease prevention through diet and lifestyle changes, as opposed to just treating symptoms after diagnosis, because "why wait until it's too late?" DiMond said.
But first, she's going to spend some time with her boys. When asked what DeAnthony and Rashad think about their awesome mom's success, DiMond said "they are proud of me… and they are ready to go on vacation! I promised them when it was all over we would take a vacation and we're all really looking forward to that time together."
A much deserved reward at the end of a long journey.  DiMond says she really wants to encourage other women, particularly mothers, not to be afraid to start their journeys and follow their dreams as well.
"I just want to tell women everywhere, even if you have kids, you need to be thinking of yourself too," DiMond said. "When they're gone… then what will you do? You can do it for them and also do it for you!"