Created in memory of former superintendent Joseph "Joe" Caimi, the Joseph Caimi Scholarship Fund continues his legacy of supporting students and making an impact on the Algonac community.
During his life, Joe was passionate about education and worked at several school districts across Michigan before coming to Algonac with his wife Delores "Dee" in 1975. He worked as superintendent for Algonac Community Schools until 1990 and went on to become superintendent for St. Clair County Regional Educational Service Agency (RESA) until he passed in 2003.
In addition to work, Joe was a dedicated and active member of the Algonac community. He led the initiative to establish the Pine River Nature Center and volunteered for several local events such as the Algonac Lions Pickerel Tournament. He also ran a spaghetti dinner benefitting Special Olympics for 15 years.
"He was a fabulous cook and it was quite a big dinner," Dee said. "There would be 10 or more of us working days ahead of time and a couple of years we made homemade pasta. He was Italian, he would have three huge pots going and get up in the middle of the night to stir it while it was simmering."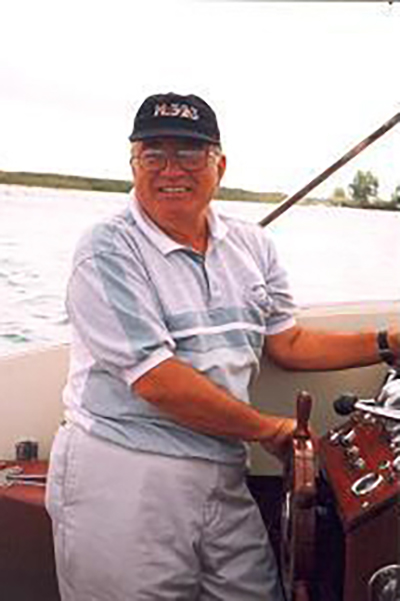 In 2004, Dee established the Joseph Caimi Scholarship Fund with the Community Foundation. Since then, nearly $22,000 has been awarded to Algonac High School graduates pursuing higher education.
"I thought it was a great idea to do something for the community," Dee said. "He loved Algonac schools."
Madeline Reed, a 2018 Algonac High School graduate studying language arts elementary education at Central Michigan University, was selected to receive the scholarship in 2019. Reed heard about the scholarship from friends and relatives in the Algonac community.
"I know the Caimi family is from Algonac so it was awesome to receive something local," Reed said. "And just to be selected to receive it, I am grateful and I appreciate it very much."
Learn more about Community Foundation scholarships and other funds that are making a difference at stclairfoundation.org/funds.