The Community Foundation is pleased to continue to support St. Clair Organizing for Racial Equity (S.C.O.R.E.) through three different grants totaling more than $21,000 this year. Overall support of the organization is near $45,000 since receiving their first grant more than a year ago.
---
"As a newer grassroots organization, you always feel like you're competing with older more established ones. We're just so grateful for the support of the Community Foundation. That they would believe in us and invest in what we are doing," said Kim Brown, Director of S.C.O.R.E.
"Where can we serve?"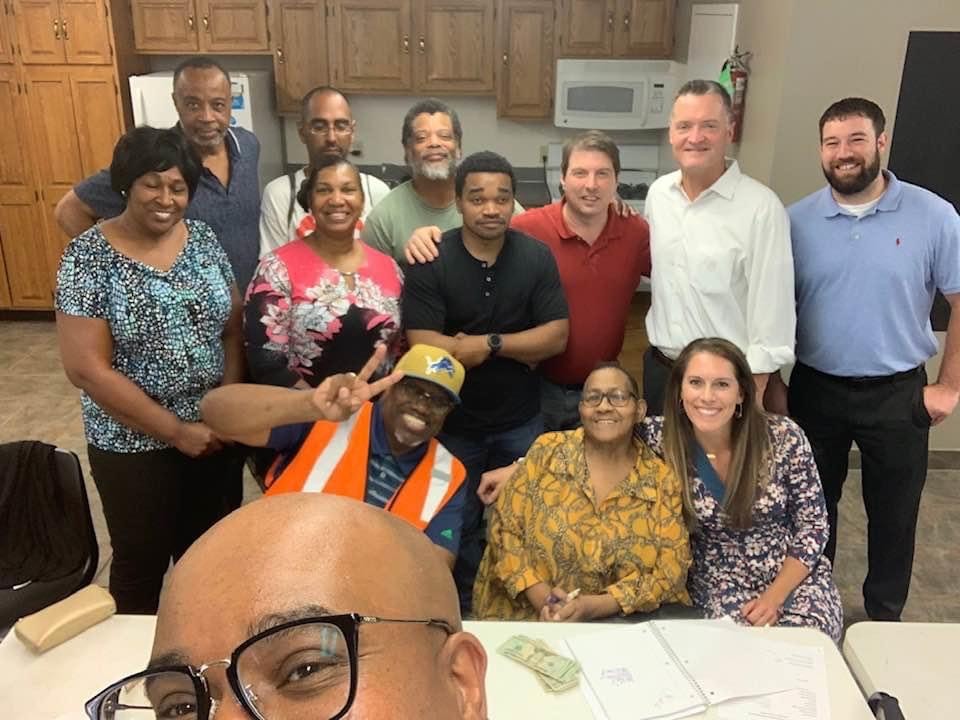 That's the question Brown keeps asking. Recently recognized as a local leader in the fight against racism, the local pastor and equity advocate has been busy putting her faith and passion into action.
S.C.O.R.E. has brought much needed resources and services to youth in St. Clair County, focused mainly on the south side of Port Huron. The organization has a three-point focus of awareness, advocacy, and education in an effort to create a more just, equal and equitable community. The staff and volunteers of the grassroots organization seek out individuals and families that are impoverished and underserved.
Known to most as Pastor Kim, Brown is a natural "connector," bringing together people and resources and building bridges between organizations.
Brown said her team started by asking questions.
"We wanted to get the impressions of our community," she said. "In situations like these, people want to help, but sometimes we don't take the time to actually ask the people what they need."
They decided to use a community needs assessment to identify local needs, as well as build buy in from community members. This method "gives people ownership, they have a voice, so they're more committed," said Brown. "We asked about needs, but we also asked people how much time are you willing to give? What skills do you have?" This approach helped her create an inventory of individuals and organizations offering an array of resources.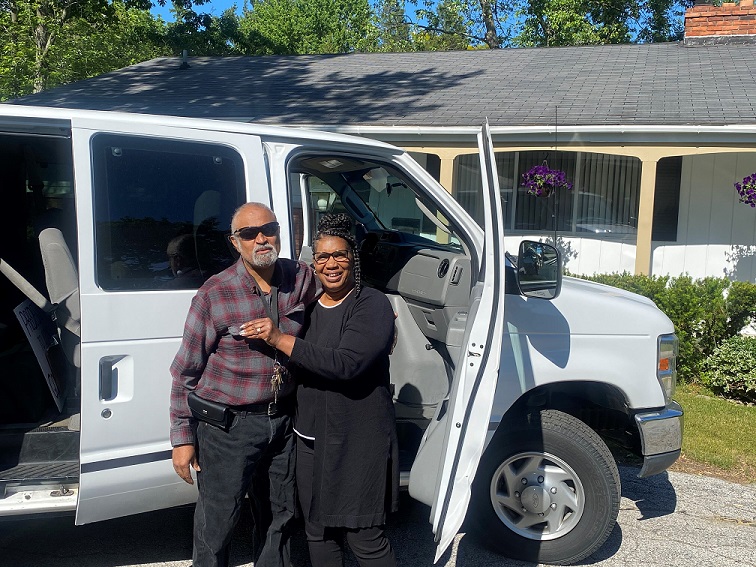 Those connections turned out to be an essential component of S.C.O.R.E.'s work. Through after school and summer programming, S.C.O.R.E. provides life skills training, tutoring, recreational activities, and character development for local children and teens. By utilizing those volunteers and linking with local agencies, they have been able to offer a variety of resources, from changing tires to entrepreneurial skills to developing healthy eating habits.
Like many local after school programs, Kim and her team soon realized that one of the major barriers to accessing these services was transportation.
"We really needed help getting the children home from after school programs and transporting them to events and field trips," said Brown. "We were borrowing and sometimes renting vans, so when we found out there was money from the Foundation for us to get our own van… we were thrilled."
The Community Foundation granted $11,996 for the purchase of a new van in February.
COVID-19, and its ensuing stay-at-home orders, delayed the process of getting the van. But when they were finally able to purchase it in May, S.C.O.R.E. was ready to go with a new project that put the van to good use immediately.
With the economic fallout of the pandemic, many local residents faced financial hardships, creating a demand for basic needs services, especially food. But again, transportation was a barrier.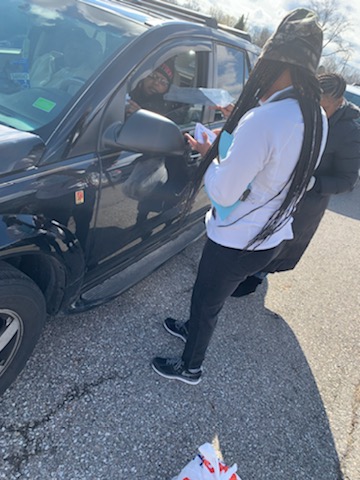 "People started calling, asking for help to get to the food," said Brown.
Once again, S.C.O.R.E. stepped in to fill that gap. With their strong connections and army of volunteers, it was no surprise that they were able to build a team willing to provide assistance. As is often the case with small nonprofit organizations, S.C.O.R.E. had people who wanted to help but were in need of financial assistance to put their vision into action.
Collaborating with the Community Foundation and the Food Bank of Eastern Michigan, two food trucks were mobilized for distribution. S.C.O.R.E. volunteers provided the wheels on the ground to deliver food to those in need that did not have transportation to get to the food distribution site. A Community Foundation grant of $3,850 paid for the purchase of the food, as well as stipends and gas cards to offset the costs to volunteers.
Between the pandemic and the protests, Brown has been working hard to keep everything organized and running smoothly. However, it became clear that she really needed help. The most recent grant from the Foundation was $6,150 to help S.C.O.R.E. hire a part time administrative assistant to provide organizational support, ensuring efficient operations of the office.
Brown said she is looking forward to having someone to help keep things organized, run the website, keep up the paperwork… all the elements needed in the background to keep things running smoothly. "It sounds selfish," Brown laughed "but I am most excited about that. An administrative assistant will be instrumental in building our capacity. It really is so needed and will help our organization greatly."
An assistant would enable Brown to focus on what she does best- connecting.
When it comes to all those local partners and organizations, she said she finds herself asking the question "how can we put our heads and hands together to help our community be stronger".
Brown says you can see the evidence that the investment into S.C.O.R.E. is working.
"The Foundation is assisting us to become a more viable program. We are going to continue bringing people together, bridging gaps, advocating for those who experience discrepancies. In the long run, we want to be an agency you can be confident in."