This month we are featuring the second recipient of our DSA Lifetime Achievement Award: Don Fletcher.
How did you get involved with the Community Foundation?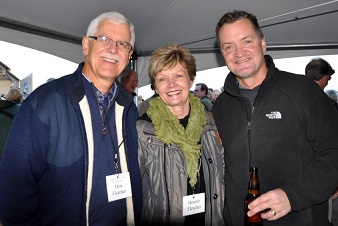 Port Huron Hospital encouraged all of its leaders to be involved in community service. Chuck McKinley (Former CEO of Port Huron Hospital) and I selected the Community Foundation of St. Clair County- a great organization that inspired our passions to help others.
Why has giving back to the community been such a big part of your life?
My mom and dad nurtured a strong work ethic- helping people and being involved at an early age. I was an altar boy at church, cub scout and boy scout, and played and coached sports through my school years. It was in these roles that my involvement and concept of a team and sharing my talents with others was developed.
As I was considering my second half of life (retirement is too passive of a word for me), I read a book called Halftime. It was a book about life and moving from "success to significance" and giving back. From that, I developed and identified my passions and strengths and was able to create a direction for the "second half." I discovered my reason is to give back- to family, community and profession (executive coaching). I wanted to take my God given talents and share with the most important people in my life. So, I have spent the last 15 years full-time doing just that.
Did you have a role model or someone that inspired you to get involved?
There have been various people and even organizations that have inspired me over the years: my folks, working for Port Huron Hospital, Bob Thomson (President of Southeast Michigan gas) and John Wismer (previous owner of WHLS-AM & WSAQ-FM).
Both Bob Thomson and John Wismer were on the hospital Board of Trustees and very active in the community. They both mentored me in leadership by their example of being involved.
What is your greatest memory during your time as a Foundation board member?
I have many wonderful memories- too many to mention- but one that has lasted the longest and is a highlight would have to be back in 2003. Michigan State University did a community study at the request of our Foundation. They asked 300 questions to a cross-section of people and organizations within our region to determine the needs and opportunities to make our community a better place to live, work and play. Randy Maiers was the new CEO of the Community Foundation at that time. We had the challenge of taking a large amount of data and input and developing our first strategic plan with priorities.
Randy set up a committee of board members and met with many organizations (especially the non-profit community). Now, every three years, we revisit our process, compare results to our plan, obtain input from the region and follow the voice of the community along with the passions and interests of donors. That has been very fulfilling to look back at the progress over the years.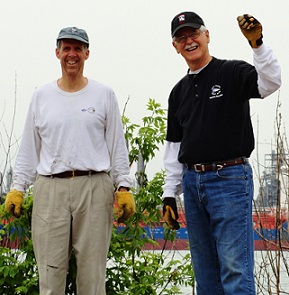 What does philanthropy mean to you?
On a personal level, my wife Bonnie and I have worked hard, saved and invested over the years and now have the opportunity to share with a community that has been very good to our family.

On a community level, philanthropy is "friendraising" and fundraising. It's about building relationships and getting to know organizations by supporting them through time, talent and financial resources. People give to people and people give to the causes. One advantage to local philanthropy in a smaller region is the joy to visit organizations and talk with people that are directly impacted.
If you had to pick one favorite thing about the Foundation, what would it be?
The great staff, board and volunteers of a wonderful organization along with the collective energy, passions and donors that make a difference in the lives of so many people.
Pieces of advice for the future:
Get involved! Network with people and community organizations. Learn the community's assets, strengths, weaknesses and needs. It's also important to identify your talents and passions and match them with an organization that makes a difference. Finally, don't forget to give back!
What changes have you seen happen?

I have seen an incredible amount of growth and continuous development happen. Specifically, there has been a tremendous amount of growth in numbers: people impacted, donors, community partners, etc.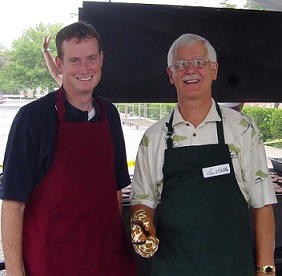 As you think back over your many years as a community leader, is there one thing that gives you the most pride and satisfaction?

That's a tough question after 40 plus years! I would say our community outreach and economic and community development. There have been three milestones over the years: assisting with the quality and culture foundation at Port Huron Hospital, my work with many community leaders as co-chair of Blue Meets Green with the focus of "people, play and prosperity," and the work with Larry Boulier to develop ebw.tv as "the good news station" that spreads the wonderful work of many people and organizations in our region.