As we lead up to our 80th Anniversary celebration and proudly honor Donna Niester and Chuck Kelly with distinguished service awards, we also want to celebrate and share stories of other amazing role models and leaders. Donna and Chuck are exemplary examples of good stewards in our community, but they are not alone in the great work that is being done. So, to help honor Donna and Chuck over these next few months we're going to share again some stories of other community leaders.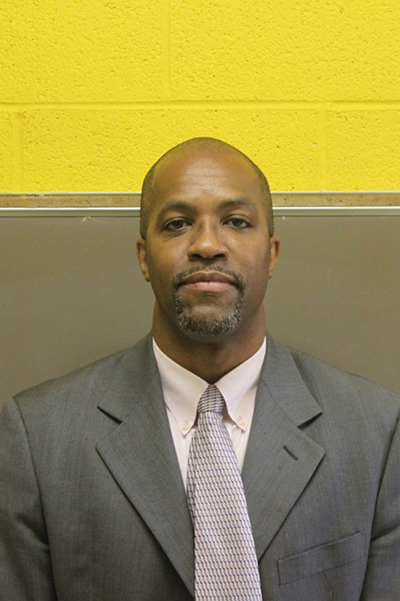 Leaders from previous generations are investing in our region's youth. Tony Miller gives back to his community and its youth in the same way that his role models, his father Carl Miller Sr. and James Jones — affectionately known as Mr. Jones, did for him. They have helped to shape local leaders who are taking their experiences to enact change today as well as impact future generations.
In addition to sports and his time at the James R. Leonard Community Center, church, music and family played a significant role in Tony's childhood. He grew up in a tight-knit family with his father, his mother Deborah, and two older brothers Terry and Carl Jr.
"A lot of my friends, some of them who didn't have fathers, they would come and see us interacting as a family and want some of that, so that's what I want to give too," Tony said. "I want to give them that family atmosphere so that they begin to feel the love because that's what's going to make them flourish."
Carl Sr. worked for the City of Port Huron as a purchaser for 35 years and started Restoration Christian Community Church (RC3) two years before retirement. After he retired, he began working full-time at the church where he is now the pastor.
"All my friends were coming to our church, going into the choir and most of them, their parents didn't go to church," Tony said. "Some of them did, but they were coming because they saw something that was loving on the kids and my dad was doing that."
Now, Tony works as Senior Director at Wayne State University and has a family of his own with his wife Tiffany and their daughter Evan. In his free time, he serves on the Community Foundation's Equity & Inclusion Committee and as the Director of Hope And A Future Blueprint (HAAFB) and Unity for Youth, programs under the Youth and Young Adult Ministry at RC3 where he is the Young Adult Pastor.
He attributes a large portion of his success to the support he received from his father as well as Mr. Jones, who worked in several leadership roles at the Leonard Center between 1982-2002.
"He's [Mr. Jones] just been that influence, helping us to grow as people," Tony said. "He's always there and now that I'm older to realize what he was really doing — wow. I knew that he was doing a lot then, but now that I'm doing it. Oh, my goodness … He was always there; he was always pouring into us and the one to pick people up."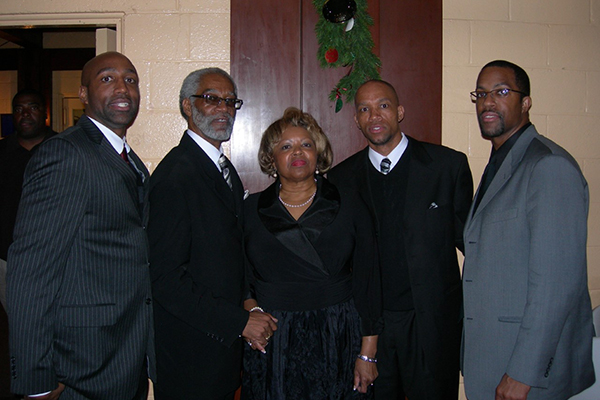 Carl Sr. said he is proud to see his son not only recognize that investment, but turn around to help others and make an impact on the community that he was raised in.
"Of course, I'm proud of Tony," Carl Sr. said. "I'm proud of him because he's my son, but when I look at his life now and I see the impact that his life is having, it makes me reflect on how my wife and myself tried to raise him … I see all the time that my wife and I put in with him and we know that it was worth it. The fact that he was able to appreciate another man outside of his father makes me see that he knows the value in people."
Carl Sr. said he and Mr. Jones attended the same schools growing up in South Park and their experience led to consideration about what they could do to affect change in the lives of young Black men particularly.
"We saw the need for the Mr. Joneses because when I was growing up, there were guys that took time with us," Carl Sr. said. "They took time with boys like Mr. Jones and myself, we played basketball, football and they talked to us about education, but these men had an impact on us and because of the impact that they had on us it really pushed me to it when I started having sons."
Built in 1982, the Leonard Center (Cleveland Elementary School gym) served as a valuable community resource offering programs focused on education and recreation such as computers, basketball, job training, science and dance.
An avid basketball player in his youth, Tony gained more confidence in the sport during his time at the Leonard Center which eventually led him to earn a basketball scholarship and go on to study at Grand Valley State University.
"I would say 98% of my friends who went to college, they got there because of Mr. Jones," Tony said. "He used to take us to Toronto, Montreal, Detroit, all these places that we're going, we were playing [basketball] against them because he was taking us there."
A skilled basketball player himself, Mr. Jones played throughout his time in high school and college and recognized the value of youth involvement in sports.
"We would practice and learn a lot of discipline as far as eating, getting the proper sleep," Mr. Jones said. "Our coaches were interested in us, so we always had something positive for us to do. That was very important, it kept us out of trouble."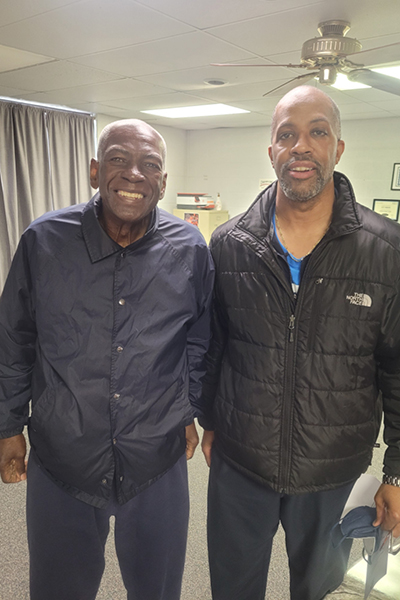 Mr. Jones was invested in youth development and outside of the Leonard Center taught full-time from 1975-2008 in the Port Huron Area School District. During the summer, he dedicated much of his time as a youth leader for the Port Huron City Recreation Department.
"I was always interested in trying to help people," Mr. Jones said. "Getting them involved in sports and of course church activities — just trying to keep the kids out of trouble."
The impact of his father and Mr. Jones' mentorship and the Leonard Center imparted valuable life lessons to Tony, as well as many of his peers, that he is continuing the work of today.
"I reflected back on Mr. Jones, what he used to do with us and how I could mimic that and honor those that came before you," Tony said. "How do you honor? You don't just say thank you — of course you say thank you, that's the bare minimum — but if you really want to appreciate it, build on it and take it further."
Tony's work with youth, his family, church and philanthropy is the result of the support he received growing up and his way to build upon it and make an impact on the next generation.
"How do you take further what they did to show them, 'I appreciate what you did?'," Tony said. "How do you get these kids and pour something into them? How do you take the love that Mr. Jones and my dad put into me and make that visible to the world? If you're looking at any African American in this community that's near my age, I'm 46, I guarantee Mr. Jones played a role in their life. It's not just Mr. Jones, it's my dad too."
Tony's efforts to invest in youth and reflect that love and support can be seen in DeShaun Edwards. Growing up in Port Huron, DeShaun was an active participant and musician at RC3 before he moved away to attend college. He said Tony and Carl Sr. remind him of his value and inspire him to work hard and not waver.
"The stuff that both of them have taught me, without me having a father figure, it sticks with me," DeShaun said. "I think about these two every day. Whatever decision I make or whatever situation I'm in I always think, 'What will these two tell me?'"
Tony, Carl Sr. and Mr. Jones are an example of compassionate leadership and those investing in our community to provide a brighter future for generations to come.
Our 80th Anniversary will celebrate those in the community that continue to show up and make a difference. Please plan to join us for our anniversary celebration that will take place May 16, 2024, at the Blue Water Convention Center. Tickets will be available the first part of 2024.