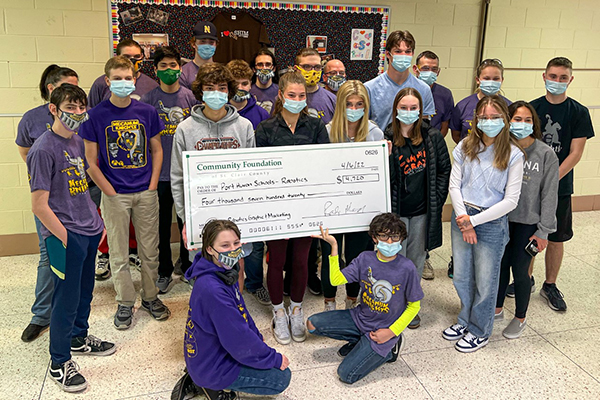 With the help of a recent grant from the Youth Advisory Council (YAC), local FIRST Robotics team Mecanum Knights has been able to acquire new technology that has improved their ability to design and produce marketing and graphic materials for the team.
"We believed that it was a perfect fit with our priorities and provided an opportunity to the kids that they wouldn't have otherwise been able to experience," said Avery Allen, YAC president. "The team worked hard and we wanted to help them continue to success."
Founded by Segway inventor Dean Kamen and MIT professor Woodie Flowers in 1992, FIRST Robotics Competition (FRC) is a robot-based sport played by high school teams around the world. The acronym FIRST stands for "For Inspiration and Recognition of Science & Technology."
The Mecanum Knights, FIRST Robotics team 3667, is comprised of students from Port Huron High, Port Huron Northern and Central Middle School. The program aims to get students involved with science and technology and encourage them to pursue careers in the field such as marketing, manufacturing or coding.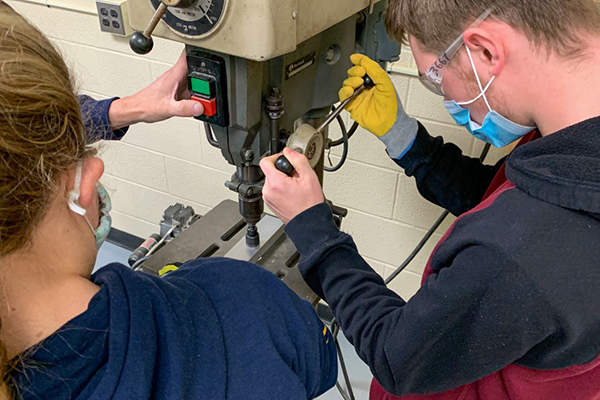 Administered by YAC, young philanthropists from across the region utilize the Youth Advisory Council Fund to support opportunities that address the needs or development of youth in St. Clair County. With its funds, YAC provided a grant just over $4,700 to the FIRST Robotics team to help replace aging and outdated equipment with up-to-date hardware, software and licenses that will support the team's graphic and marketing needs including four 2021 Apple iPad Pros and four Apple Pencils.
"With the right equipment the students will be able to create video and marketing graphics for print materials, t-shirts, banners, website and social media and more," said Kristen McRobie, director of the robotics team and enrichment and summer programs coordinator for Port Huron Schools.
Judah Hossain, a 5th grader at Crull Elementary, is a junior member of the robotics team and enjoys using the Adobe Express software on the iPad to help him make flyers.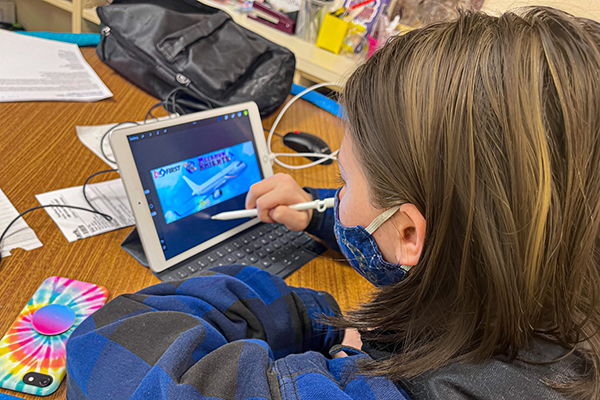 Ash Heim, a 7th grader at Central Middle School, is a budding artist and a member of the internet media subteam for the robotics team.
"It's way easier to work on the iPad with new editing tools," Heim said.
Jody Parmann, a local artist and graphic designer, is the head of the robotic team's graphic design subteam and vice-chair of the Community Foundation's Blue Water Arts Committee.
"The portable nature of the hardware can help the students capture images and video and produce media pieces whether they are at their base of operations [Harrison Learning Center] or out at competition," Parmann said.
Since it was established in 1994, more than $1.25 million has been granted from the Youth Advisory Council Fund furthering youth initiatives such as nutrition programs, employment opportunities and extracurricular activities. To support this fund or discover other funds with the Community Foundation that benefit youth in our region, visit stclairfoundation.org/funds/youth.