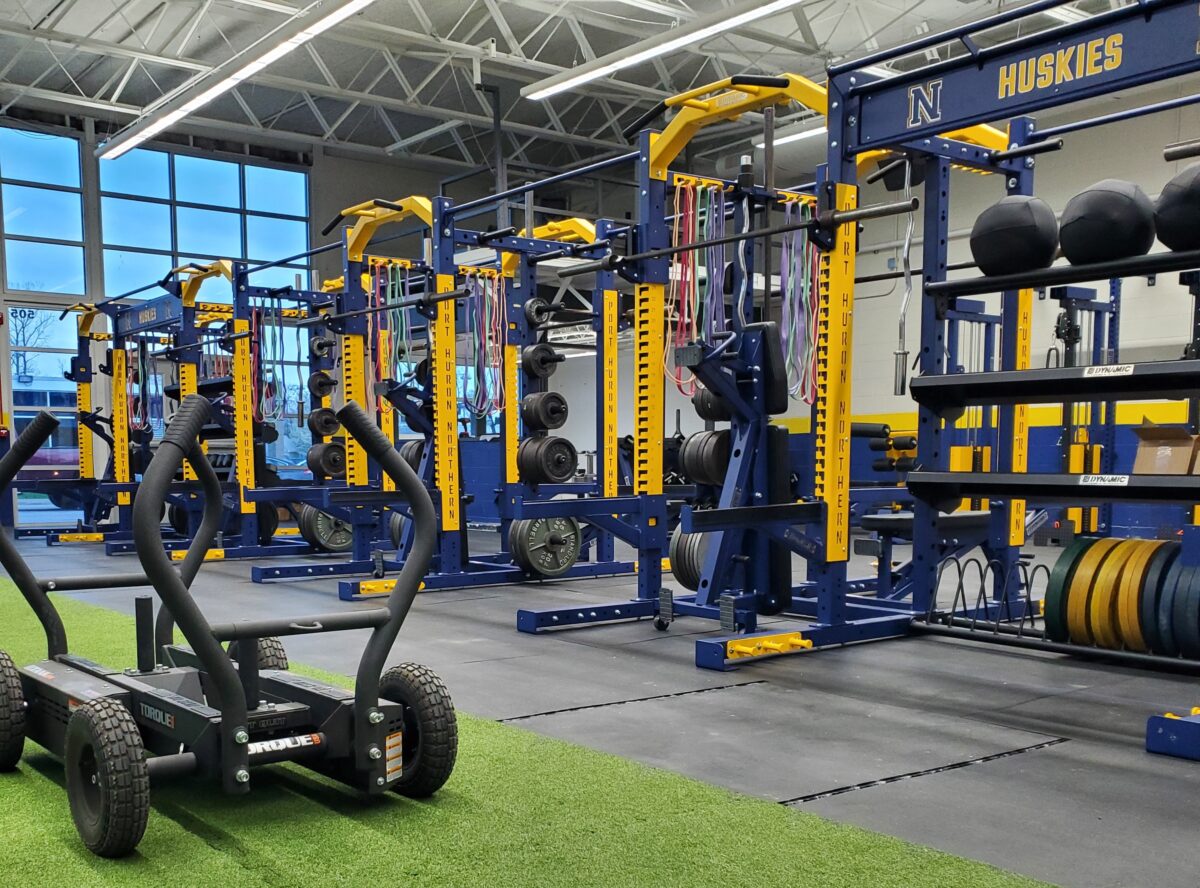 Thanks to a generous donor from the Community Foundation, the Port Huron Northern High School (PHN) weight room has been refurbished into the Bates-Armstrong Fitness Room. Jim Bates and Barry Armstrong were the 1960s and 1970s football coaches who made a very large impact on students and the athletic climate within PHN.
"The spirit of giving back is very important to this (anonymous) donor who wanted to acknowledge the positive and life-long influence both Coach Bates and Coach Armstrong had on them as a person," said Jackie Hanton, vice president at the Community Foundation. "This once-in-a-lifetime gift to the school district is a testament to the importance this donor feels about supporting our schools, providing access to fitness equipment for all students and honoring those faculty and staff who do so much."
PHN's original weight room was organized by Coach Armstrong and Bates. They were able to persuade the administration to add a "weights and agility" class to the schools' curriculum. Changing weight lifting from an informal activity done outside of school hours, to a distinctive class period meant for exercise, was a first for the district at the time. This allowed for more students at the school to have access to gym equipment, and for more time to be spent training and learning through exercise.
"The new Bates-Armstrong Fitness Room will allow a more inclusive workout environment," said Jason Kasparian, athletic director at PHN. He is excited to be able to expand from just weights, into cardio equipment, light workout gear, a low-pressure Woodway Curve treadmill, Kenzie balls, budgie ropes, and turf ground to allow a more realistic training environment.
Jim Bates coached at Port Huron High School before being hired at PHN. He coached for 18 years, retiring with a record of 142 wins for the Huskies. He also helped the Huskies win EML championships in 1970, 1975 and 1976. After resigning from his position as head coach, he became an assistant helping the Huskies win two more championships in 1986 and 1988.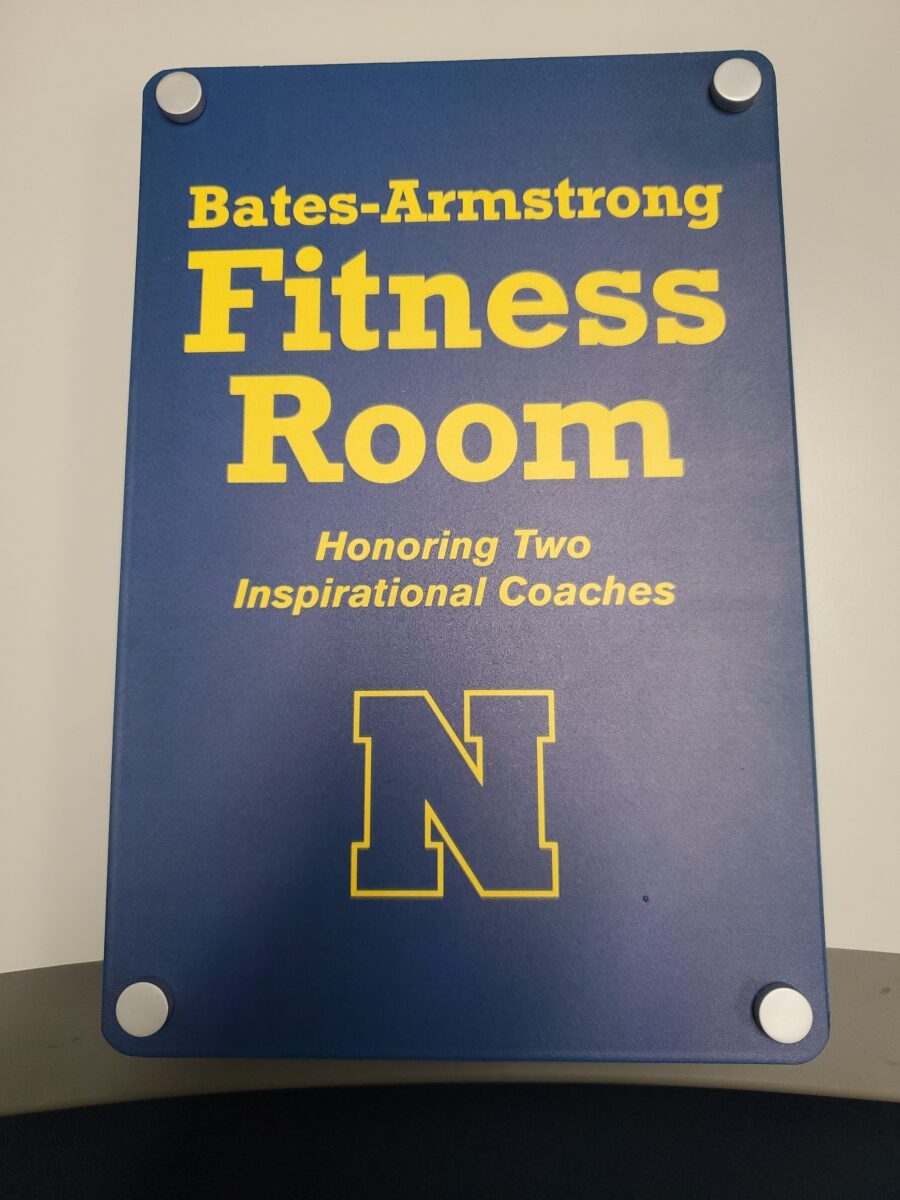 Leading by example, Bates' positive influence extended to the players, students, teachers and staff. Bates held deep values, maintaining honesty and integrity within his football plays and actions with others. Individuals around Bates admired and respected him. One of Bates many achievements was starting PHN's junior varsity (JV) football team, allowing for participation in the program to double. Bates helped players spend extra time in the gym and helped host informal games so players could improve.
Later on, Coach Bates became an inaugural member of the Michigan High School Football Coaches Hall of Fame, both in Port Huron and Farmington.
Under the leadership of Jim Bates as head coach, Barry Armstrong became a defense coordinator in 1967. Serving in this position for 14 years, he helped bring great enthusiasm and knowledge to the PHN program. He was greatly respected and admired by his students and colleagues for the changes he implemented into the program, such as changing the Huskies' defensive scoring tactic from a prolific rushing offense, where the huskies were occasionally outscored, to a tactic 52-slant defense. This showed immediate results when Huskies won the championship in 1970. The traffic performance on both sides of the ball showed just how profound Armstrong's changes had been. Continuing throughout the '70s his defensive tactics continued to shine, being the best in the league and contributing to two more championships in 1975 and 1976.
Coach Armstrong was inducted into the Upper Peninsula Sports Hall of Fame, and the Soo High School Hall of Fame.
"Jim Bates was the first head football coach and for someone to feel the need to honor him and Coach Armstrong was truly special," Kasparian said. He hopes to continue to expand on the coaches' ideals of "more opportunities within the weight room, and helping people make healthy choices for themselves."
"The new fitness center will allow more students and staff to utilize the expanded space and new equipment that allows for a full range of exercises." Kasparian believes the room is well thought out for all individuals of varying fitness levels. "I am very eager to be able to represent our former football coaches in this way."
The fitness room is utilized multiple times a week by various students and student athletes. PHN's Women's Wellness and Weight Lifting (W3) club, run by advisor Stephanie Cruciano and student President McKenna Kiteley, host exercise time to help increase women's involvement in exercise.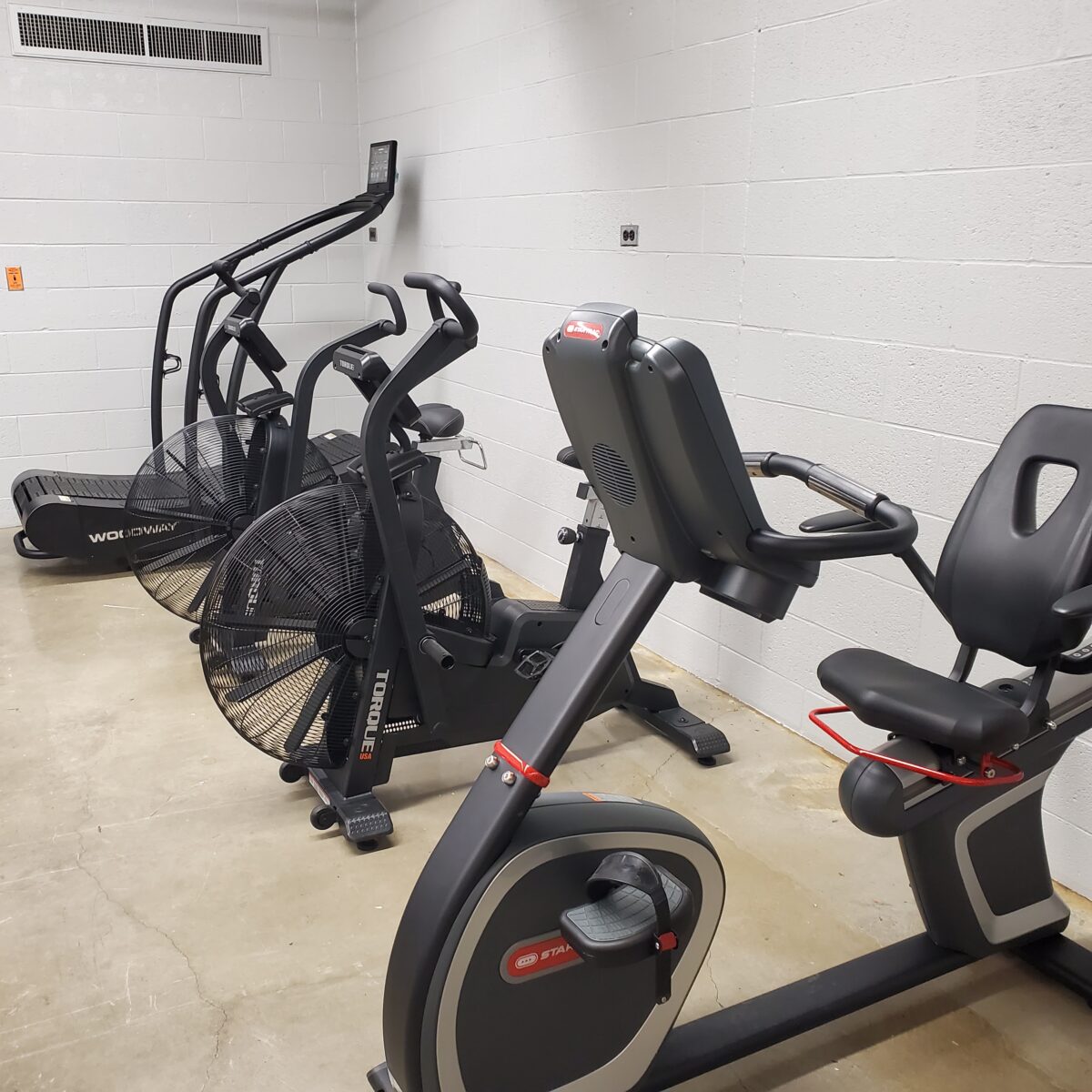 "There are so many more varieties of conditioning and training techniques that we will be able to be put into place because of the new equipment," Cruciano said. "We are super excited about the variety of fitness goals this transformation will be able to help our students meet."
Kitely added, "I couldn't be more excited and grateful for the incredibly generous gift that will fund the expansion and modernization of our weight room. When I founded Women's Wellness through Weightlifting last year, we identified a small list of equipment that we felt would encourage more female members to the club and now we have that equipment to utilize."
PHN teachers, students and athletes are very happy to honor these amazing coaches and their legacies in the new Bates-Armstrong Fitness Room.
The Community Foundation is proud to be able to connect passionate donors to opportunities that will impact hundreds of student athletes in the years to come.