The path to post-secondary success looks different for everyone. For Community Foundation scholarship recipient Porfirio Garcia, it is an achievement 16 years in the making.
After graduating from Port Huron Northern in 2006 in the top 20 of his class, Porfirio headed off to Michigan State as a medical technology major with plans to become a doctor or something in the medical field.
Like many students, Porfirio struggled and couldn't quite find his niche. Medical classes were difficult and didn't feel right. The first generation student struggled as he tried to explore other options, changing his major four times but he still wasn't sure what he wanted to do.
After two years he decided to drop out of college. He stayed in East Lansing and worked a variety of jobs in the food service industry before moving back to Port Huron in 2015. He had a stack of student loans to pay and no degree. He worked at Target for a few years and tried to climb his way out of student loan debt and toward a financially stable future, but he could never quite get ahead.
Then in 2019, eleven years after leaving MSU, Porfirio heard about the Foundation's Complete Your Degree (CYD) scholarship and decided to take a chance and apply.
"One can't simply say 'Hey, I want to go back to school'," Porfirio said. "There's a lot that goes into it and sadly, money is a big part of it in today's dream of obtaining a college education."
It was the money that had deterred him from going back before then. "The main reason I was hesitant about going back was the financial aspect," Porfirio said. Even working full time, he knew tuition and textbooks were going to be a challenge for his budget. He even considered getting a second job… but he knew that would mean he would have no time for school and be right back where he was a decade ago.
The thought of going back to school was intimidating for the former Husky. He said "deciding to go back, after all those years off, was definitely one of the hardest things I ever did." But he returned to school fall of 2019, enrolling at SC4 with more maturity and life experiences under his belt, along with financial support from CYD.
"Having the financial support made things easier for me, it took care of things so I didn't have to work more and that really enabled me to focus on school… and it's why I was able to do so well this time," Porfirio said.
And do well he did. He finished the year at SC4 on the President's list with a 3.93 GPA.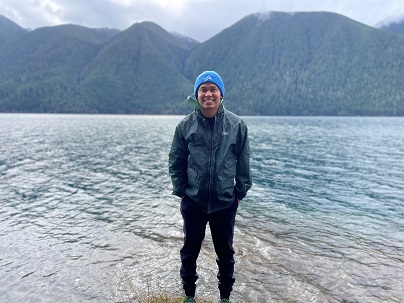 It wasn't just the financial support that contributed to his success. Porfirio said the personal support he received played a crucial role as well. Through CYD he was given individual support and connected to local resources. He was referred to SC4's TRIO program which gave him access to computer labs and one-on-one assistance from TRIO counselors in helping map out his academic path.
After his successful year at SC4, that academic path led Porfirio to Oakland University's School of Business to pursue a degree in supply chain management. Still living at home, Porfirio was commuting to Oakland several days a week for classes, while still working at Target.
No longer eligible for the CYD scholarship once he left SC4, he still received support from the Foundation. Thanks to the Robert & Sophie Mordis Student Success Fund, scholarship recipients are eligible to apply for life needs funding to help with those items outside of tuition and books, things that can cause many students to have to drop out. Porfirio applied for and received gas cards from the life needs fund to help with the cost of commuting to Rochester for classes during his junior year.
At Oakland he continued his success, remaining on the President's List and, finally finding the right path for him, Porfirio excelled in his classes. The summer before his senior year he acquired a one-year internship with Borg Warner, an automotive supplier in Auburn Hills. He was also accepted into Oakland's elite Business Scholars Program- a select group of OU business students that participate in career-enhancing activities to further develop their problem-solving, decision-making and leadership skills through monthly competitions, volunteer work and social events.
But the internship and scholar program on top of his classes meant even more driving, so more gas and more wear and tear on his car. The Mordis Fund came through for him again, providing additional gas cards as well as covering a repair on his car when it broke down this winter.
"The gas cards and car repair helped me tremendously," Porfirio said. "It's my last semester so I was busy trying to finish the year strong, as well as spending considerable hours job searching. If I had to work more hours to cover those costs I wouldn't have been able to focus on those things."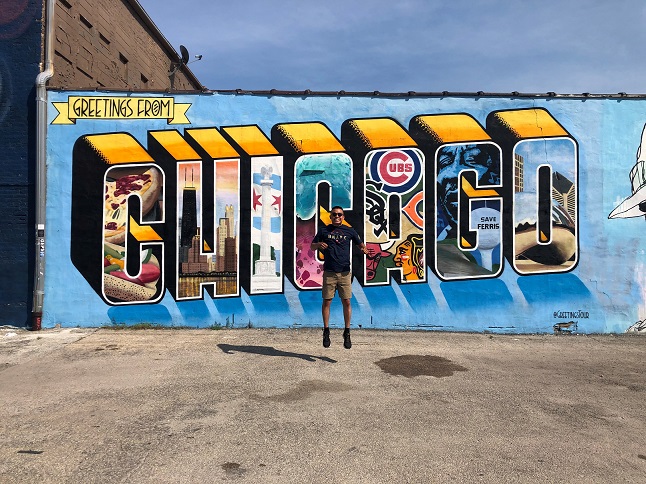 And this Friday all that hard work and investment will finally pay off as Porfirio will walk across the Grizzly stage, graduating with honors and receiving a Bachelor's Degree in Operations Management with a specialization in supply chain management.
After graduation he will take a much deserved break before heading to Chicago where he will start his new job as a Replenishment Manager for Ace Hardware Corporate Headquarters in June.
It's a happy ending to a long journey for Porfirio, as well as the beginning of a new one. Leaving school will look a lot different for him this time.
"I'm hungrier, older, have a different mindset and look at life differently," he said. "And I'm just so much more energized now, more than ever… because I see the possibilities in front of me, I have so much to look forward to now."
Porfirio encourages others to take that first step like he did. "Whether it's going back to school, asking for a promotion, or whatever is front of you… take a risk, bet on yourself," said Porfirio. "I took a risk and look at what I did. Sometimes you have to just believe in your potential and your talents and bet on yourself and, I promise you, it will pay off."