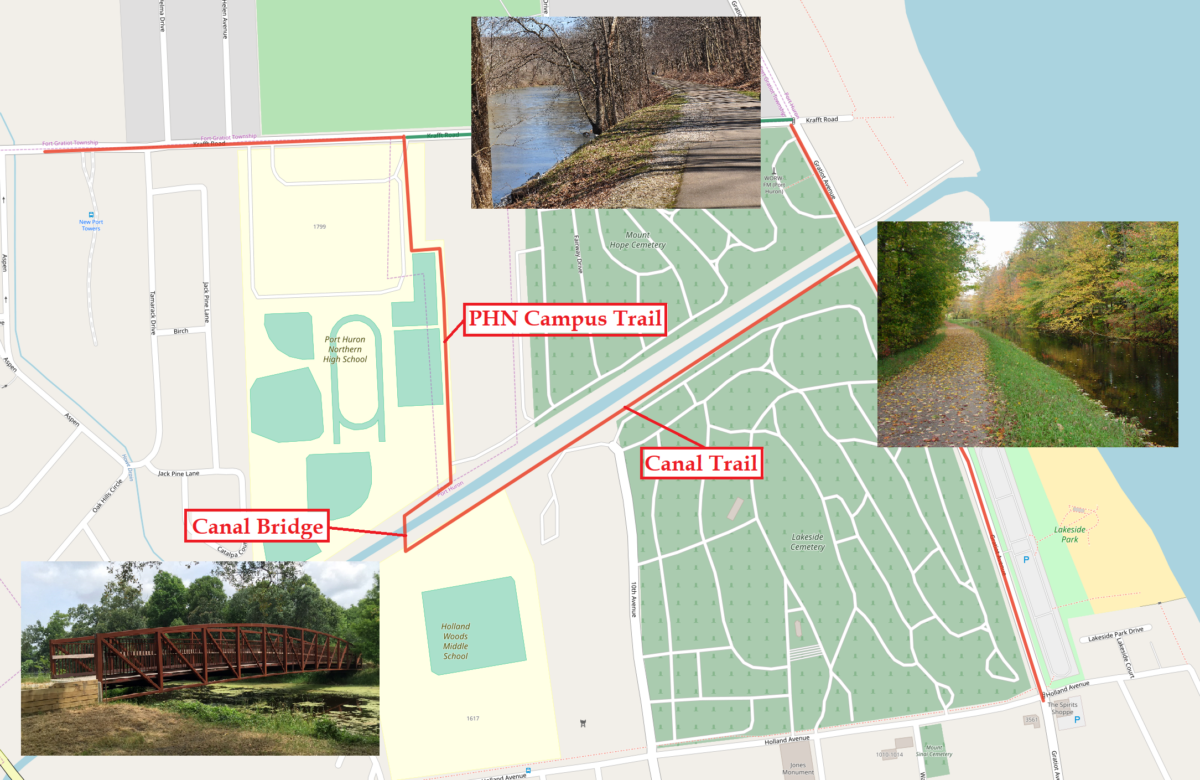 The Port Huron Area School District and City of Port Huron are putting the finishing touches on plans for major new trail projects that will connect Port Huron Northern to Holland Woods along the Black River Canal.
The projects are key elements of the first phase of a regional plan to complete all remaining gaps in the Bridge to Bay Trail System which runs from Algonac up to Lakeport State Park.
"We're really excited about the potential this project will have on our students, families and community," said Theo Kerhoulas, Executive Director of Operations and Innovation for Port Huron Schools.
As part of the multi-year and multi-million dollar Bridge to Bay projects, a new paved trail will be built along the south side of the Black River Canal beginning at Gratiot Avenue and heading west towards the school campuses of Holland Woods and Port Huron Northern, where a new pedestrian bridge over the canal will connect the two schools.
"These trails are a great compliment to the City's efforts over the last several years to make substantial investments in our parks and public amenities," said Port Huron Mayor Pauline Repp. "And this new trail along the Canal will allow families to safely walk or ride to Lakeside Park and then south to Lighthouse Park and our downtown."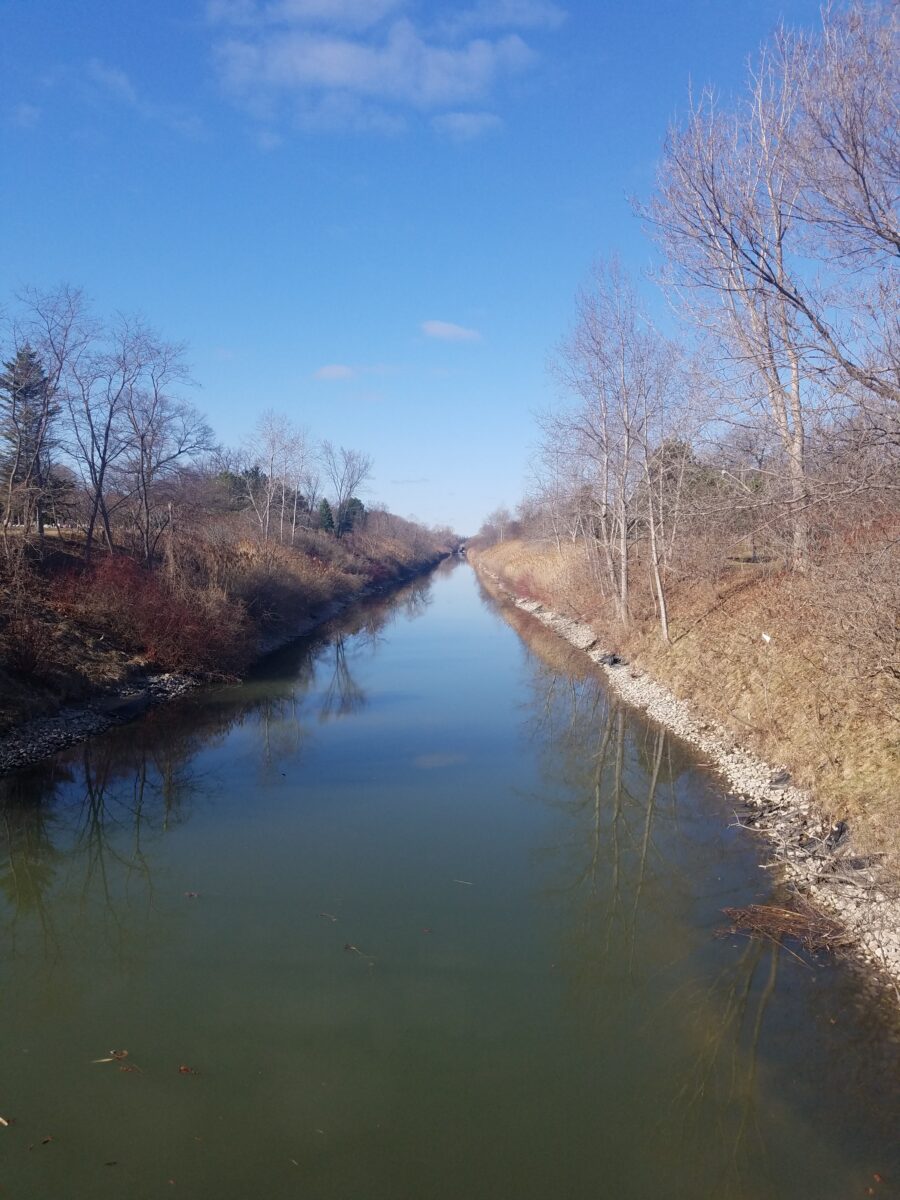 According to Sheri Faust, Chair of the Regional Trails Board which is coordinating all regional trail projects, the projected costs for these projects along the Canal is approximately $650,000 to complete. Of that amount, the Ralph C. Wilson Jr. Foundation has pledged $217,000. The City of Port Huron also received a $240,000 grant from the Michigan Natural Resources Trust Fund.
"The Community Foundation has been connecting donors to this opportunity to help cover the remaining funding gap of about $200,000" said Faust, who is also a board member at the Community Foundation. "They have received great support through groups like the Port Huron Schools Endowment Fund along with local families such as Geof and Jenifer Kusch, the Knowlton family, Tom Johnston, and Michigan Mutual – Mark Walker and Hale Walker."
"This is a complicated project that wouldn't be possible without our friends at the City of Port Huron and the Community Foundation," Kerhoulas said. "These new trials and bridge will connect surrounding neighborhoods to our schools, connect our kids to each of the school campuses and provide for recreational, sports and learning opportunities. It's just phenomenal to see this coming together."
The Community Foundation is only about $25,000 short of their total goal, and community members who would like to rally around this project and help fund the final $25,000 gap can make a gift online at stclairfoundation.org or call the Community Foundation at 810-984-4761 to plan a gift. To learn more about the planning efforts behind this goal of completing the critical gaps along the entire Bridge to Bay Trail system, the public can visit this website.