The Port Huron Police Department and Community Foundation are excited to share that, thanks to a generous gift from the James C. Acheson Foundation, a new Port Huron Police Fund has been created to provide the community with an opportunity to support the work of the Port Huron Police Department(PHPD).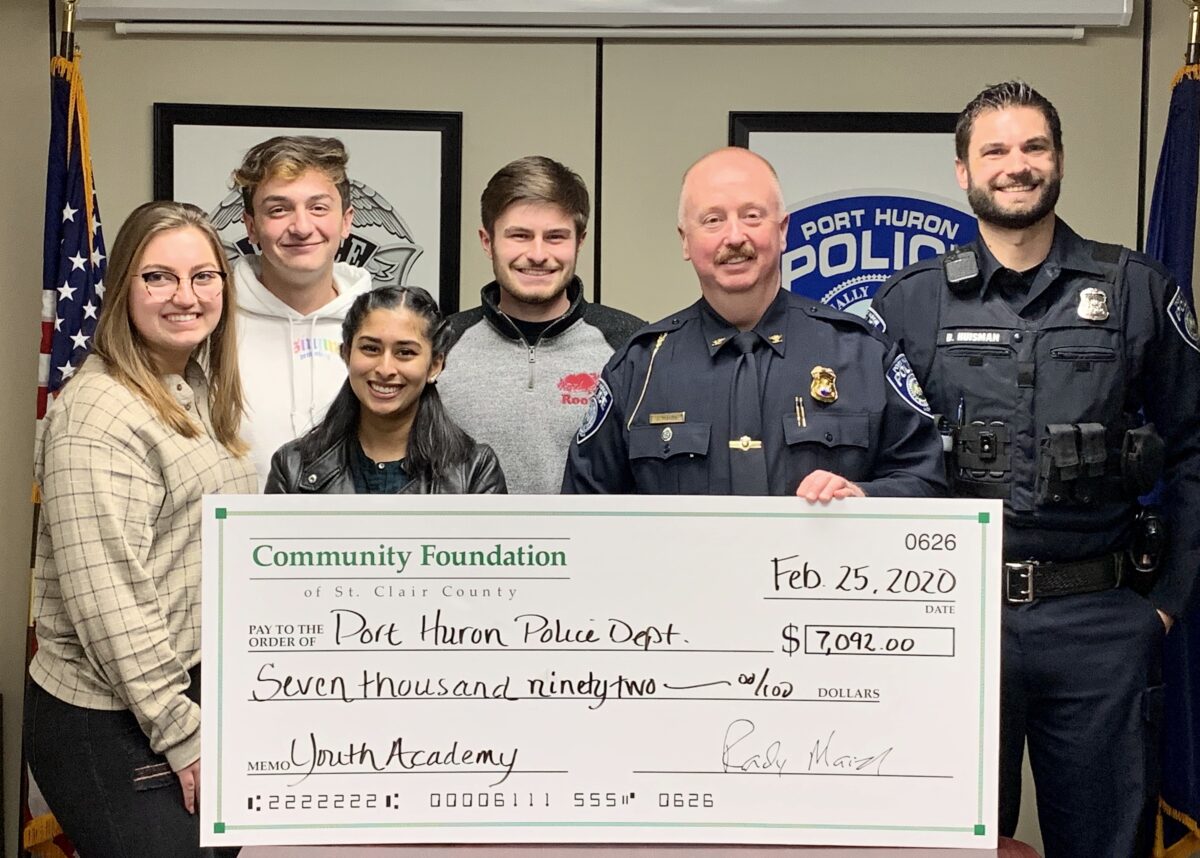 "We are thankful for the sacrifice and dedication of the Port Huron Police Department to our community," said Donna Niester, James C. Acheson Foundation trustee. "They continue to make efforts to invest in Port Huron that benefit our residents and this fund will create a place for the community to help support the department and those efforts."
The Port Huron Police Fund will be used to help the department with special programs, projects and initiatives that the community would like to support.
"We are very grateful for the strong support from our community for the work of our Police Officers and this gift to start a fund is so meaningful and appreciated," said Port Huron Police Chief Joe Platzer. "It will be one more way that we can connect with community members and work together to make Port Huron a great place to live."
Over the years Community Foundation donors have enjoyed gifting funds to support the department for a variety of needs and outreach efforts. Several Foundation granting committees, as well as donor advised funds and community giving events like 100 Men, have provided grants to support the Port Huron Police Department, with more than $80,000 awarded since 2015 alone.
Some funding has been in support of special programs or equipment, like the Port Huron Police Survivors Fund or training and vests for dogs in the K9 unit. Other grants, such as those to support the annual summer youth academy or for the PHPD Hometown Hero program to send local applicants to the police academy, help the department build rapport and offer incentives to recruit new officers, in an increasingly competitive market. The summer youth academy is supported by another strong partner of PHPD, the Foundation's Emily Knox Law Enforcement Fund, which also provides scholarships for individuals pursuing a career in law enforcement.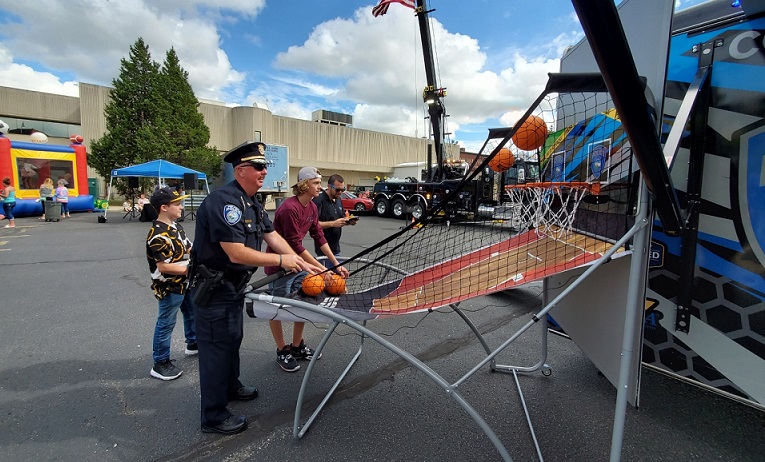 Chief Platzer shared, "Now the community has an opportunity to directly support PHPD, to help us not only do our best work but to recruit more talented individuals to be part of our team and to be alongside the community as a strong partner."
Many of the grants are for the department's programs and initiatives focused on community outreach. Those have included a summer reading program, community cupboards at the two outreach centers to offer free essential everyday items, and a new community outreach trailer loaded with games, TVs, sports equipment, toys and other hands-on activities that allows officers to travel to schools, events and neighborhoods and proactively engage with local youth.
Community outreach efforts are a valuable investment for the Port Huron Police Department, and departments across the country, as they have been shown to improve cultural understanding and create positive interactions between police and community members, building relationships and creating a safer, happier environment city wide.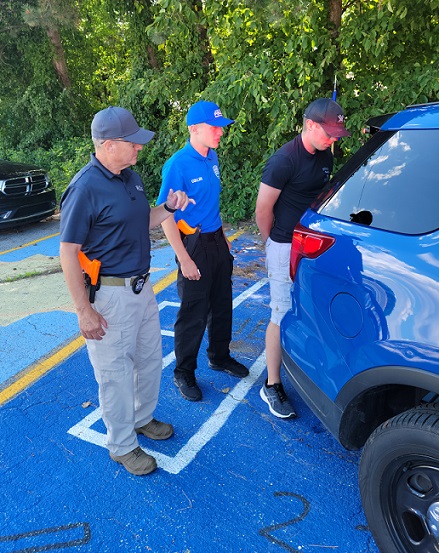 As part of that effort, Chief Platzer recently created Chief's Community Resource Champions, a voluntary coalition of community members from neighborhoods, churches, and businesses that represent the population of Port Huron as well as PHPD law enforcement leaders. The purpose of the group is to purposefully engage in serious, ongoing dialogue to inform and address the issues that often intersect the citizens and the Port Huron Police, and to project transparency to the community.
The new fund will support Chief Platzer and his department and their work in the community as it joins the Emily Knox Law Enforcement Fund, the Sheriff Donnellon Law Enforcement Fund and the Marysville Police Explorers Scholarship Fund, as an additional option at the Community Foundation for donors to support local law enforcement.
"This fund has the potential to provide us with so many opportunities for the community to help our department continue our community outreach, help recruit and train quality candidates, and pursue funding for special projects that may come up in the future," said Chief Platzer. "It's a win-win for our whole community and we're excited to continue our partnership with the residents of Port Huron."