The Community Foundation is ready to take on 2021, with a few new, highly qualified leaders at the helm. Several of our committees have new chairs this year and they will be using their experience and insight to help guide committee members as they take on the challenges and opportunities of the new year.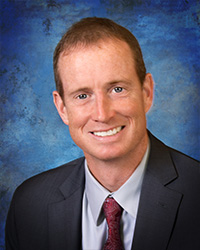 Our Governance Committee will be helping to guide the vision for the Foundation led by new chair, Mike Wendling. This will be his fourth year on the Governance Committee. He has been a board trustee since 2014 and also brings along his experience as a former Grants Committee and current Community Capital Club (C3) member. Wendling is the Prosecuting Attorney for St. Clair County and involved in various community outreach activities, particularly the annual Christmas with a Cop event.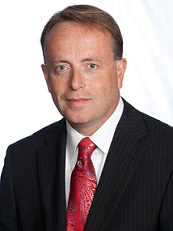 C3 also has a new chair, Harold Burns. The former board trustee has participated in C3 since 2015 and is a current Governance Committee member. As Managing Director at UHY Advisors, who also served on the Executive and Finance & Investment committees, Burns' knowledge and expertise will help to guide the committee in investing in projects that enhance the economic prosperity of the Blue Water Region.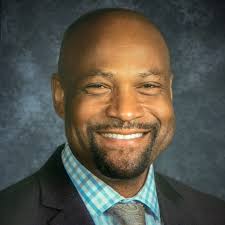 The Foundation's newest committee, Equity & Inclusion Fund Committee, will head into 2021 under the leadership of Shawn Shackelford. He started with the committee when it began last year and has been busy working with other members to support local minority-owned and underserved small businesses in response to challenges brought on by the COVID-19 crisis. Shackelford, who also serves on the Grants Committee, has been pursuing a mission of equity in his position as principal at Central Middle School. Since he came to the school in 2017, he has worked to implement a restorative approach in addressing disparities: analyzing data, educating faculty, transforming discipline policies and engaging youth in mentoring programs.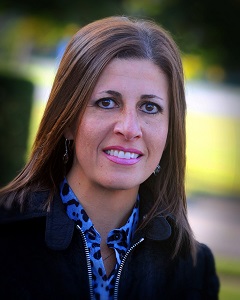 Wrapping up the new leadership is Rocky Gillis, chair of the Algonac/Clay Community Fund Committee. Gillis is an Algonac City Councilman and passionate about serving the needs of his downriver community. He will be helping the committee award grants from the fund to support programs, projects and organizations in the Algonac and Clay communities and organizing their annual Cinco de Mayo fundraising event.
Under the direction of our Board and returning Board Chair Randa Jundi-Samman, our committees, led by chairs new and old, will be using their combined experience, perspectives and passions this year, as they do the important work of connecting funds from our generous donors to the organizations serving the ever-changing needs of our community.
The full list of committee chairs for 2021:
Community Foundation Board Chair- Randa Jundi-Samman
Algonac/Clay Community Fund- Rocky Gillis
Blue Water Arts Committee- Tom Walker
Blue Water Land Fund Company- Bill Butler
Caimi/Vera Fuller Hansen Scholarships- Mitch Landrum
Community Capital Club (C3) – Harold Burns
Complete Your Degree- Donna Niester
Eastern Michigan Christian Foundation- John Romine
Equity & Inclusion Fund Committee- Shawn Shackelford
Executive- Randa Jundi-Samman
Executive Compensation- Don Fletcher
Finance and Investment- Nicholas DeGrazia
Governance- Michael Wendling
Grants- John Tomlinson
Marysville Community Fund- Brian Moran
St. Clair Endowment Funds- Dan Lockwood
Talent Attraction Committee (Formerly Come Home Award)- Donna Kuhr
Women's Initiative- Marnie Rossow
Youth Advisory Council (YAC)- Zachary Kerhoulas