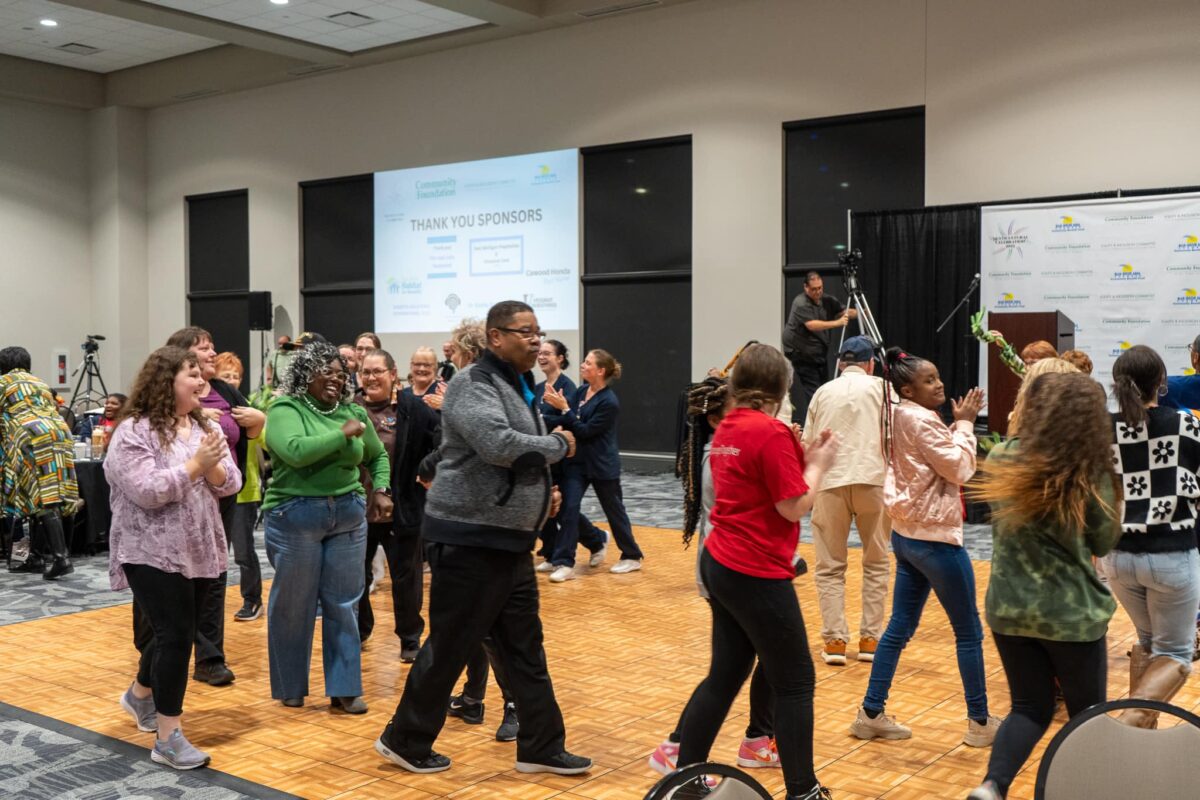 At this year's Multicultural Celebration, it was a chance to acknowledge and appreciate just a few of the varied cultures that enrich the Thumbcoast region and to support a few great nonprofits that make a difference for all the people in our community.
There was food, music, and dancing at the third annual Multicultural Celebration and the first year the Blue Water Chamber led as host. The event started in 2021 as the Minority Philanthropy Initiative with the intention of gathering the community for an evening of culture and philanthropy, creating momentum around the cultural diversity in our area.
"We realized this is so much bigger than the Foundation," said Jessica Brown, event committee member. "This needed to be a regional event."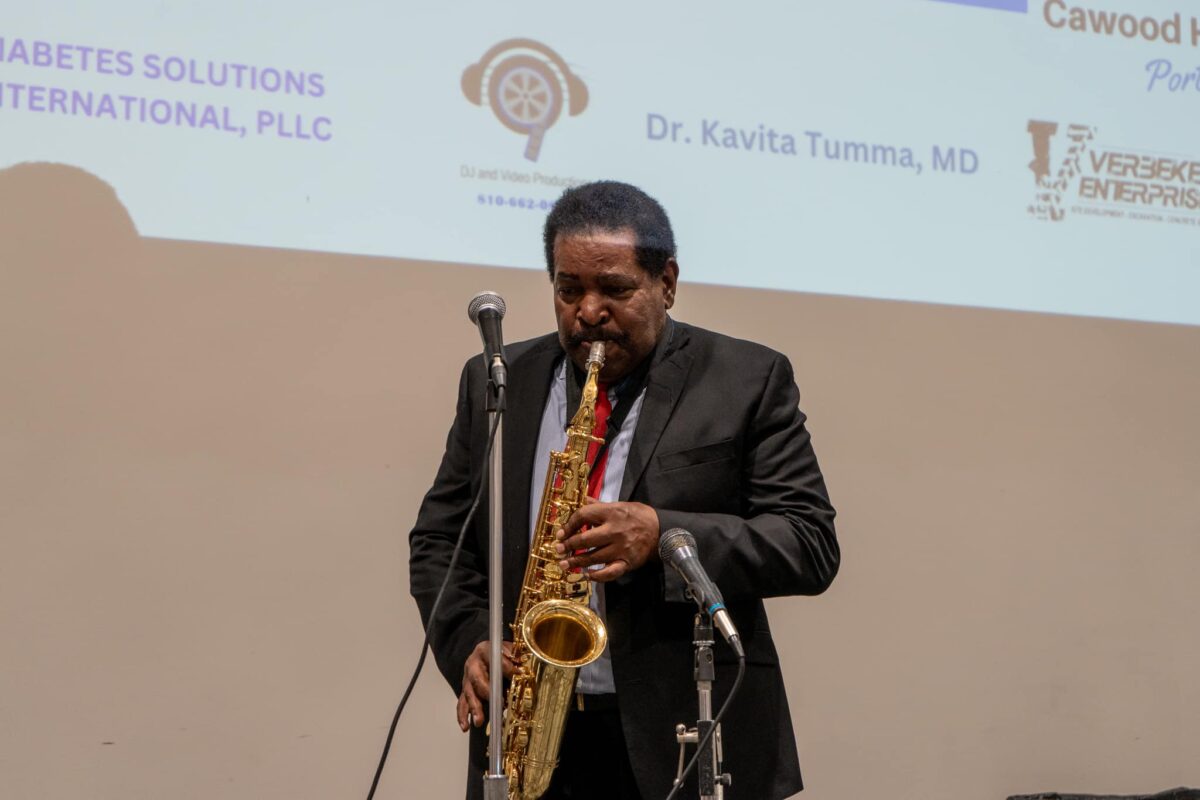 Attendees were treated to entertainment from bagpiper Donald Ross of Highland Piping of Michigan, high-energy Irish dancers from Motor City Irish Dance LLC, soothing jazz music from Thomas Walker, and a lively Polka band from Enzian Aus Detroit. The Polka band wrapped up the evening with a dance floor full of people representing a melting pot of cultures.
There was also an opportunity to experience flavor explosions from the spicy jerk tips, curry chicken, paella and shrimp to beignets and chicory coffee, and the guests' taste buds were tantalized by foods from all over. The food was provided by local food vendors from Café Nola, Chef Chris, Daylicious Drinks & Treats, Dona Marina's, Elle Symone Events & Catering, and Jamaican Jerk.
And while the evening was packed full of food and fun, the highlight was the excitement of presenting checks to three nonprofits nominated by attendees. From the nominations, three were randomly selected and had the opportunity to make a pitch about their organization's work, after which each guest had one vote to determine the organization they wanted to support the most.
The big winner of the night was the Hispanic Alliance of Southeast Michigan (HASM), taking home a $3,500 grant for their brand new organization. This organization began from an initiative through SC4 last year, after six Hispanic people were invited to speak about their ethnicity for National Hispanic American Heritage Month.
"The panel realized after the program that we had a lot in common and that we have a responsibility to our people, to our community, to educate and promote our Hispanic brothers and sisters. That means building relationships and bridging the gap between Hispanic people and our community," said HASM President Jessica Totty. "We, the Bluewater area, have the means and the resources to create change and prosper. Our mission is to connect people to resources that people did not know they could attain. We must encourage Hispanic people that what they have to say is important and their voice needs to be heard. Every culture has their barriers, we are no different, but we can promote a different narrative, where Hispanic people know they too have the power to move mountains!"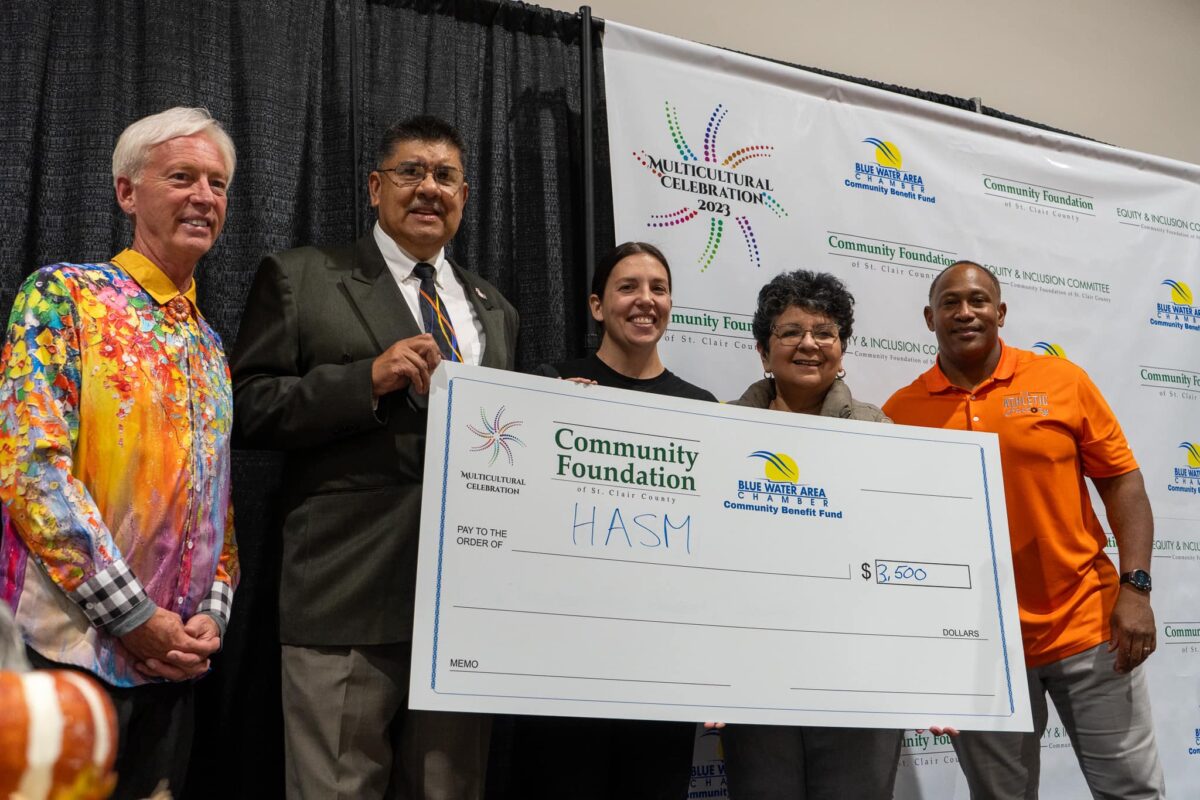 HASM's mission is to represent and build a united Hispanic community to preserve and honor traditions, celebrate their diverse heritage, and educate the greater Southeast Michigan area about their culture, uplifting the Hispanic community by providing opportunity for leadership development and cultivate and sustain a diverse, equitable and inclusive environment where they can thrive and succeed. As a relatively new organization, the grant from the Multicultural Celebration will go a long way to helping in that mission.
"The work begins," said Jessica. "After winning this money, we will be able to hire someone to create our logo, create our website, FB page, etc. We must get the word out there that we are here. We have already begun talking about other fundraisers and now we have the means to make it happen. At the end of the day, it is about building relationships, networking, and bringing people together that want to see others succeed."
Hunter Hospitality House was the recipient of a $2,500 grant, allowing them to further their mission of helping people who are dealing with a medical emergency – something that can affect absolutely anyone at any time. Thanks to community support through annual fundraisers and giving to their endowment fund with the Community Foundation, the daily and enduring needs of the organization are being met.
SONS Outreach took third place, receiving a $1,500 grant. From the beginning, SONS Outreach has grown in response to the needs of local youth, primarily on the south side of Port Huron. They now offer programs from their new home, the new Harrison School, to introduce kids to the trades such as welding, woodworking, and culinary. Tyrone said they have served around 23,000 kids since they began and they have plans to continue to expand the outreach to encompass even more career paths.
The Multicultural Celebration was a gathering of so many diverse voices, giving back together, and learning more about the cultures that surround us. An evening that was good for the soul and community. The Blue Water Area Chamber of Commerce looks forward to continuing the event and highlighting more cultures within our community in future years.