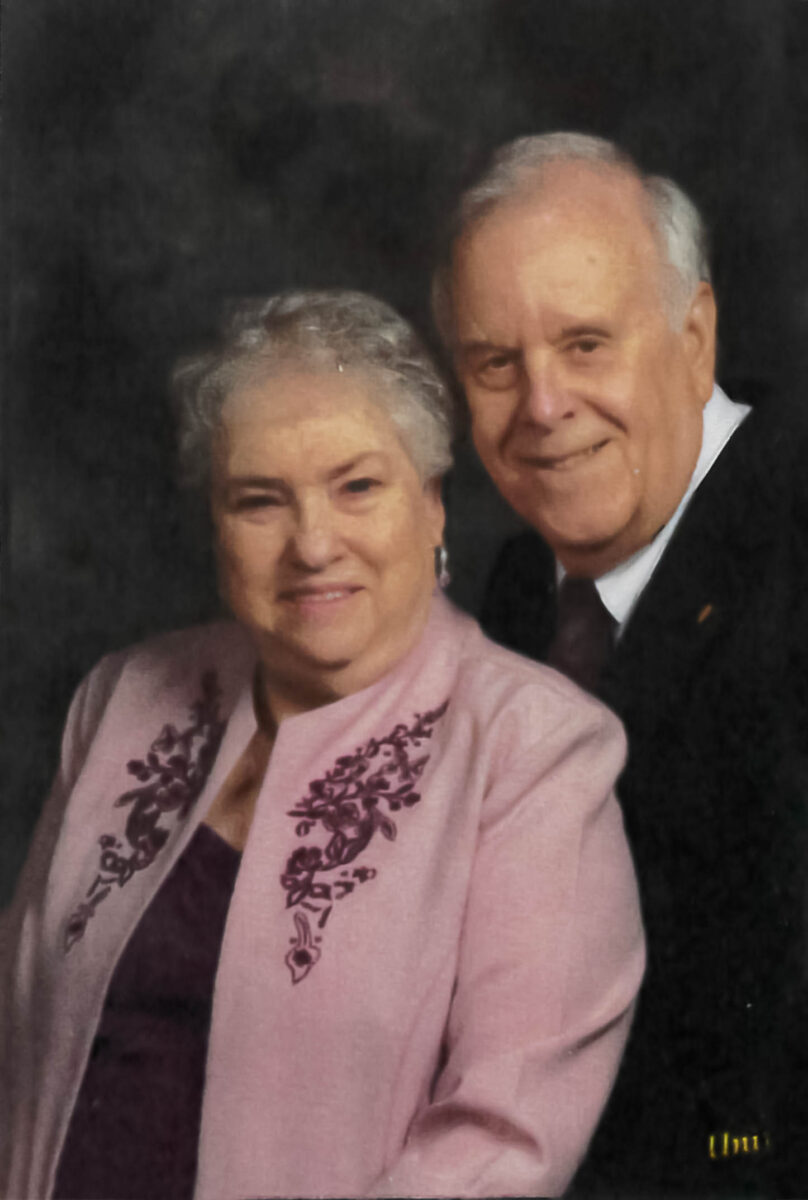 Long-time Marysville residents Ted and Joyce Wildermuth are leaving a legacy that will carry on their support of local students long into the future with a new scholarship meant to encourage Marysville graduates to pursue higher education opportunities.
Joyce decided to create the scholarship fund with the Community Foundation after Ted passed away in 2022 as a way to honor his memory and continue their passion for helping Marysville students.
"It was a way to honor my husband because I thought he needed to be honored," she said. "I know he would have loved for me to have done this."
Ted and Joyce came to Marysville from Ohio in 1965 after he was offered a teaching position in Marysville. He spent 34 years teaching history, while she was a preschool teacher for 20 years. Unable to have children of their own, they found joy in helping to shape the lives of children in the community through education and athletics. Ted began keeping the "books" for the middle and high school sports programs which included basketball, football, track, volleyball, and baseball teams, thus the beginning of a decades-long passion for keeping stats. Joyce said, "It went from one sport to another sport." He was so busy after a while Joyce figured she better work alongside him, and so she did, and "Mr. and Mrs. Stats" were born.
"In order to see my husband, I had to get involved," she said, adding she didn't do football because she didn't want to run up and down the sidelines. As a team, Ted kept track of all the things that go into the official scorebook, and Joyce tracked the individual skills. They worked as a team for decades in each sport and retired as statisticians in 2014. Ted had retired from teaching in 1998, but never lost his drive to keep the "books." The couple kept up with some of their students over the years, too.
"We got to know a lot of nice kids, and that was what we loved so much about it," said Joyce.
Ted was inducted over several years into the Michigan Sports Hall of Honor for his service as a statistician for football, basketball, volleyball, and baseball. His service to the Vikings students as a teacher and athletics supporter spanned more than 50 years – a substantial legacy.
Joyce still lives in Marysville, and said it felt right to use the money she had available to start a scholarship fund for the community she and Ted have loved so much.
"He was a very generous man. He loved kids. He always loved doing things for children, and we couldn't have any of our own," she said. "This is a very loving community. They're very generous and they'll support you in any way they can. I hope and pray (the scholarship) will give these young people a chance to get an education and better their life and do what they want to do."
She is also hoping to encourage others to give to help the people in their community. For more information or to donate, visit the Wildermuth Scholarship Fund.