For micro-businesses in the food industry, having the ability to increase production can be a game-changer.
The MI New Favorite Snack competition of Port Huron, now in its second year, aims to provide capital to a few micro-businesses based in Michigan this September, with more than $75,000 in cash prizes on the table.
Applications for the 2023 competition are still being accepted.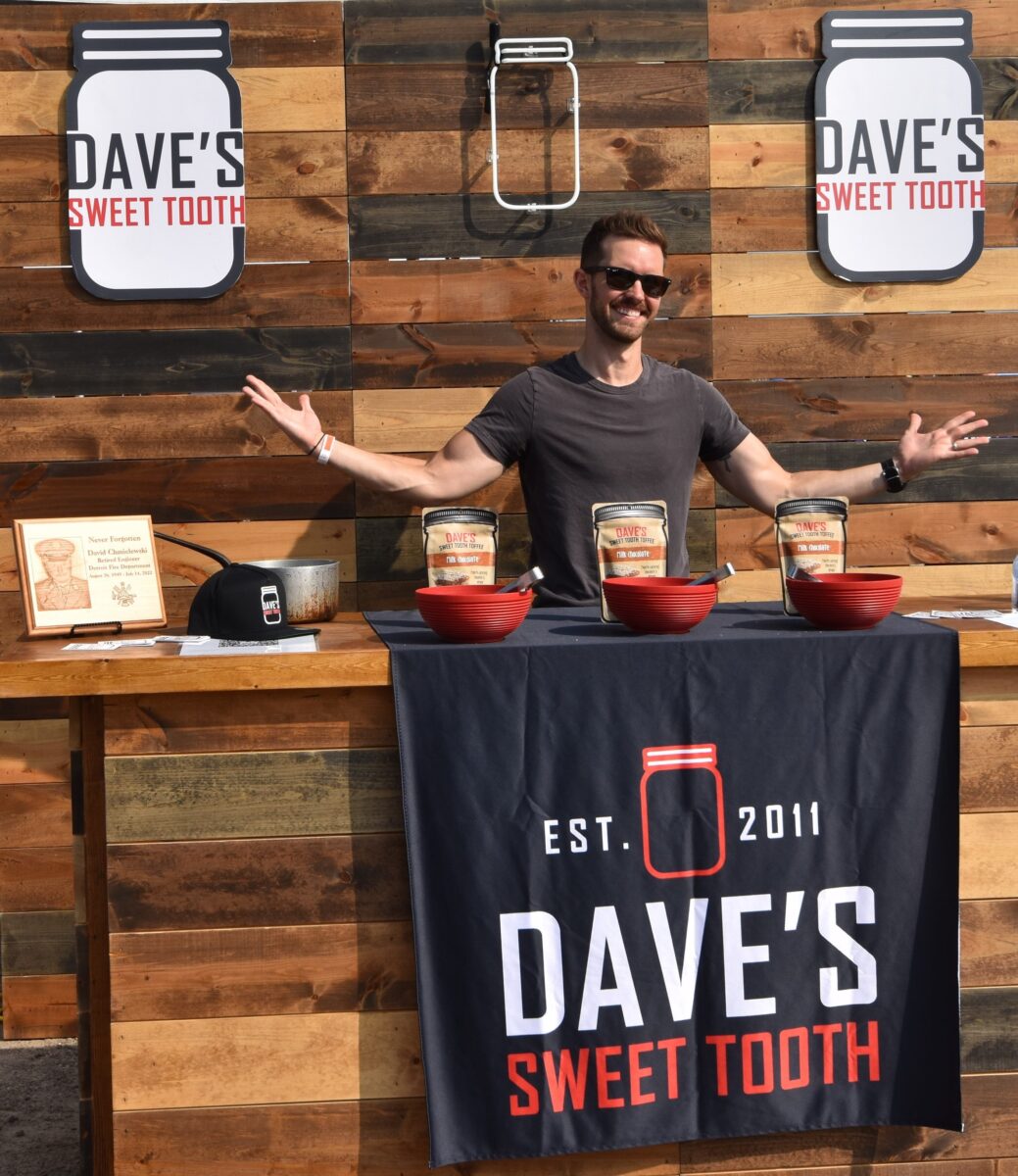 What does $30,000 cash in prize money do for a small confectionery business? Just ask Andrew Chmielewski, CEO of Dave's Sweet Tooth, a toffee-making company, and the grand prize winner of the 2022 MI New Favorite Snack Competition. Chmielewski's cash prize enabled him to hire one additional staff member and purchase one key piece of toffee-breaking equipment.
While that doesn't sound very exciting in and of itself, that piece of equipment provided substantial growth for the company by causing a domino effect.
"For us, that piece of equipment took the work of what six people were doing by hand," he said. "It streamlined that process.
"We were able to move those six people into the kitchen, which enabled us to make more toffee. We got the impact of hiring six new people instead of just one."
During its inaugural year, the MI New Favorite Snack Competition attracted more than 50 snack makers from across both the Upper and Lower Peninsulas of Michigan and awarded more than $50,000 in prize money to five award winners. As grand prize winner, Chmielewski also received a distribution agreement with All Star Services, a Break Room Services company based in Port Huron.
The deadline for entries in the 2023 competition is June 30, 2023. There is a $100 fee per entry. The competition will take place in Port Huron on September 9, 2023.
Companies must meet the following requirements to be eligible for participation:
–Must be a Michigan Micro-Business (10 employees or less)
–Must carry the appropriate licensing and insurance
–Must be headquartered in Michigan
–Must have appropriately packaged product available for consumer purchase
The top 20 finalists will be announced the week of July 24.
Of the 2022 event, Chmielewski said: "It was a really well-run event. We were honored to be chosen as the winner of the inaugural event. We didn't know what to expect when we went, but I thought it was a great opportunity to meet people in the industry.
"We're still getting recognition for winning the award. It was a great event and we had a ton of fun."
Chmielewski is almost a little surprised to find himself at the helm of a candy company. His father, Dave, for whom the company is named, was a retired firefighter who enjoyed making toffee for friends, family and his firefighting colleagues.
The recipients of the toffee were always asking where they could purchase more, so Chmielewski began making it and taking it to craft shows. Eventually, after a year and a half of college, he dropped out to start a toffee business.
"I don't have a background as a pastry chef or as a confectioner," Chmielewski said with a laugh. His title on his business card does not call him the CEO. Instead, he is the Benevolent Oompah Loompah Overlord in a nod to the movie "Willy Wonka and the Chocolate Factory."
"I've always been entrepreneurial, and I just saw the opportunity to create a business."
In business now for 12 years, Chmielewski said he encourages other micro-businesses in the snack niche to compete in the 2023 event.
"I encourage other small businesses to get out and participate," he said.
All competitors that register for the 2023 competition, regardless of whether or not they are a finalist, will be invited to participate in the MI New Favorite Snack exhibition, giving them access to event attendees who can sample and/or purchase packaged goods. Only the top 20 finalists are eligible to win prize money and the title of "MI New Favorite Snack 2023."
This year's event will take place from 10 a.m. to 3 p.m. on Saturday, September 9 at the McMorran Plaza in the heart of downtown Port Huron. Judging will take place from 10 to 11 a.m., and the event will be open to the public from 11 a.m. to 3 p.m.
For more information and to register, please visit the MI New Favorite Snack page on the Blue Water Area Chamber of Commerce website at: www.BlueWaterChamber.com.