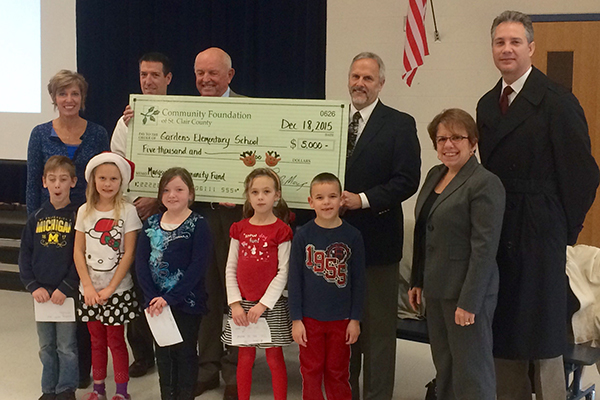 The Marysville Community Fund was established seven years ago with the goal of improving the quality of life in Marysville. Since then, over $25,000 has been granted back to the community from the fund to support education and place-making initiatives.
"Many people do not realize the great resource and opportunity we have in our community fund," said Deem Boldyreff, former committee member. "I'm always encouraging residents that it's a great way to give back to their hometown."
As community members continue to give back, the fund grows and with it the impact of the grants it makes. This fall, the committee will be doubling that impact with a $25,000 grant giveaway event on Sept. 16, 2022.
"This year we wanted to give back in a big way," said Lesley Green, Marysville Community Fund member. "We're excited to invest back into Marysville and what better way to do it than a big fall event at a home high school football game."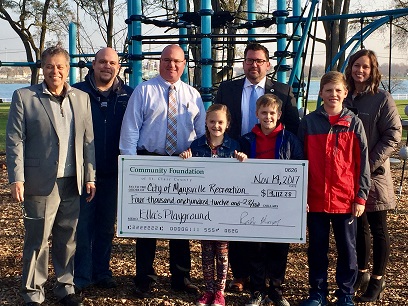 The committee is accepting grant applications through Aug. 5.. Organizations, programs or projects based in Marysville are encouraged to submit an application.
The Marysville Community Fund is managed by the Community Foundation and is overseen by a committee comprised of city residents. Those who would like to support their hometown are encouraged to give to the fund which has provided grants for projects and programs such as Chrysler Beach improvements, support for tech equipment needs at Marysville Schools, student clubs, local robotics and the Viking band.
The fund often joins with other stakeholders to maximize its impact in the community. In 2021, the Marysville Band received nearly $15,000 in support from the Marysville Community Fund which included a small portion along with the Blue Water Arts Committee and Youth Advisory Council. The Community Fund has also worked with the Marysville Rotary Club to help fund projects or share community opportunities.
To apply for the fall grant giveaway event, submit a grant application here.