Thanks to three of the Community Foundation's grantmaking committees, the Marysville Band Boosters has been awarded almost $15,000 to support the purchase of percussion harnesses as well as cover costs of the 2021 marching show.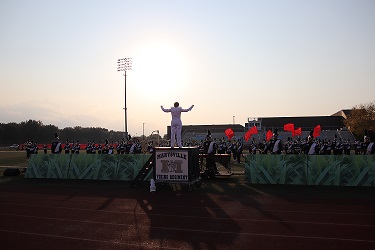 "This has been such a difficult year, and we have some huge needs," said Andrea Paul, president of the Marysville Band Boosters. "This money is going to make a huge impact not only on our students physically (we literally have harnesses duct taped together!), but band is a safe place for over one fifth of all of our Marysville High School students and so many elementary and middle school students too. "
The majority of funding was awarded by the Blue Water Arts Committee and the Youth Advisory Council. The Marysville Community Fund is also providing the band up to $1,000 as a dollar-for-dollar matching grant opportunity during the Big Give event on June 9.
The Big Give is a partnership between the Community Foundation and over 60 local nonprofits representing causes from education, to the environment, caring for seniors, the arts, animal welfare and more.
"Restrictions of Covid have cancelled so much, but our band director tried his best to provide some opportunities that felt normal-ish for the band members," Paul said. "These opportunities have truly has helped the mental health of our students as well. This financial support will help the Marysville Bands get back on our feet to serve the band members and community the best we can."
The Marysville Viking Regiment is an award-winning high school band program that has ranked in the top 10 of the State of Michigan's music organization for the past 25 years, said Dennis Duso, director of bands for Marysville Public Schools. The Marching Band and Concert Band ensembles have performed throughout the state.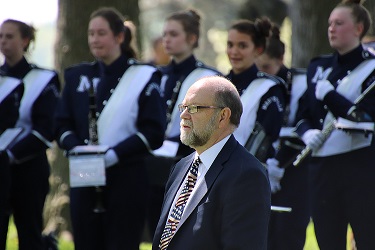 "Our goal is to provide an opportunity to experience the wonders of music," Duso said. "This special program gives students an opportunity of leadership, cooperation, intuitive, and expressive skills. The training and performance aspects of the music, and especially in our band, allow students to work on projects and goal setting achievements."
The Marching Band and Concert Band ensembles have performed throughout the state, but the bands also performs for many local community groups and nonprofits as well as at local events like dedications and parades.
"It is our goal to continue to provide a service of learning the many aspects of music, and to use those skills learned in the classroom to share with the community of Marysville and beyond," Duso said.