Happy International Women's Day!
In celebration, we are launching a Local Women and Powerful Philanthropy series featuring five Thumbcoast region women who create powerful impact through philanthropy. These amazing women are Community Foundation donors, volunteers and friends who are leading with generosity. They know our community. They know what needs to get done.
In our first story, we feature the late Helen David. Helen was forging her own path and leaving a charitable legacy, long before studies began focusing on the giving trends of women and the rise of female philanthropists.
Helen David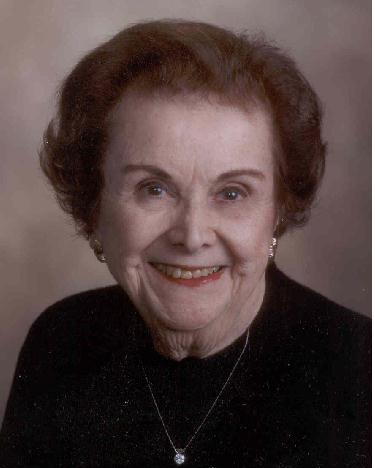 If you love Tom and Jerrys at the Brass Rail around Christmas, you have Helen David to thank. More than 75 years ago, David took a sip of that frothy drink at a Detroit bar and, well, the rest is history. Today it is a staple of holiday traditions in Port Huron.
While David left her mark on Port Huron with the popular holiday potion, her impact goes far beyond the four walls of the Brass Rail. Born in Port Huron to immigrants from Lebanon, David attended Port Huron Schools and quickly became an involved figure in the community. Known to many as "the heart and soul of Port Huron," the number of committees and organizations David provided leadership for was more than a few. She was president and a member of Downtown Port Huron, Inc. and later the Downtown Development Authority. David was on the Blue Water Economic Forum and on the committee for the Senior Citizens Center. She was also a past president of the Mercy Hospital Auxiliary Board.
In addition to these influential roles, David involved herself in various charitable projects for the United Way, Muscular Dystrophy, New Catholic Central High School, Chamber of Commerce and Tourist Bureau, Senior Citizens causes and the People's Clinic (just to name a few).
Her hard work and community involvement did not go unnoticed. David won the accolades of many organizations and individuals with awards including:
• 1974 Chamber of Commerce Outstanding Service Award
• 1975 Humanitarian of the Year award from the American-Lebanese-Syrian Club
• 1985 Woman of the Year Award
• 1986 Spirit of Port Huron Award
• 1987 Sports Hall of Fame Award
• 1999 Women of Distinction Award by the Blue Water Council of Girl Scouts.
While Helen David passed away in July 2006, her legacy continues through the Helen David Fund for Council on Aging, the Helen David Fund for People's Clinic and the Quota International Helen David Fund. David used gifts from her estate to create these funds and benefit organizations that were near and dear to her heart.
Since 2006, these funds have provided over $241,000 to support the good works of these organizations. The beauty of David's endowment funds is that these organizations can depend on continued support for decades to come.
Helen's generosity and leadership will forever be remembered in the heart of the community.