"I think I can, I think I can, I know I can!" While the phrase was first made famous from the popular children's book The Little Engine That Could, Beth Belanger has adopted it as her life's motto.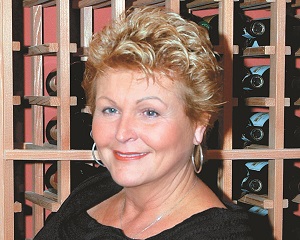 Born and raised in the Blue Water Area, Belanger made her way to Georgia in 1983 to pursue a career in the insurance industry. Her track in life lead her to opening her own business four years later, but she was never far from her hometown. After a successful 20 years in business, Belanger made the choice to move home and if she was coming back, she had decided it meant she would be involved.
At the persuasion of Marty Weiss, Belanger joined the Community Foundation and became a charter member of the Women's Initiative, helping to host the inaugural gala which raised $85,000. In the early years of the Initiative, the focus circled around children and education, specifically with ensuring children and families had access to books.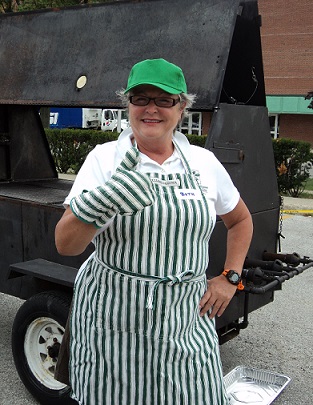 Belanger recalls, "I always read a book to the students and their families and it was The Little Engine that Could and that was my handbook for my business and life."
Much like her approach to coming back to the area, her hands-on involvement in St. Clair County and beyond has been the same: full steam ahead. Throughout her 12 years serving on committees, initiatives and community projects with the Foundation, Belanger played a part in the opening of Studio 1219 in downtown Port Huron, the establishment of the Charles Myron & Betty Gossman Veterans Fund (with the help of her siblings), the backpack giveaway, family nights in Port Huron Schools and more.
For future generations and other men and women looking to lead the way in philanthropy, Belanger reflects back to her experiences in the schools with the Women's Initiative. "That's the way you start young people- boys and girls- to give back. It starts at a young age helping them recognize they have the power to give back." To her, philanthropy is two-fold: time and money- an example Belanger has lived out.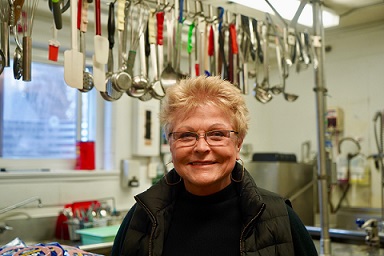 Her latest passion is serving the community through the programs at Mid-City Nutrition. "The amount of people they serve, the impact on our community, and the need is tremendous." Belanger has filled various roles from cooking to stocking shelves and now helping in the process to expand. She looks forward to many more years of giving back (in time and money) and is proud of the legacy she's leaving.