This past summer, local author Tammy Swafford collaborated with the SCCORE program to share her skills and experiences with the community through "Books 4 Life". The 8 week creative writing and entrepreneurship program helped inspire young authors with support from a $4500 grant from Community Foundation's Youth Advisory Council and Women's Initiative.
---
Spelling bees, talent shows, and libraries…oh my!
Written by: Tammy Swafford: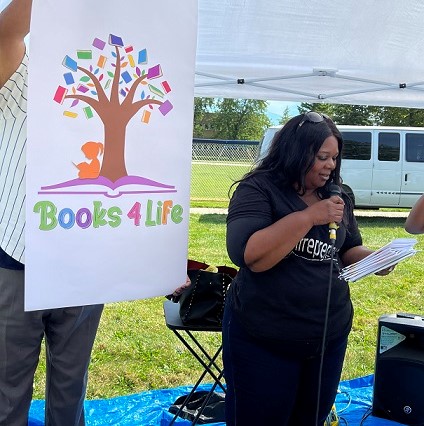 As far back as I can remember, spelling bees, talent shows, and the love for library days in school seemed to be my morning inspiration. I've always been fascinated with books, not just the outer covers, but how the words were compiled together to create a story.
As time evolved, my choice of careers shifted me to the medical field and accounting, but I quickly learned that it's hard to escape your true passion. After countless years of not pursing the obvious, I eventually turned my passion for books into creative writing, and after several book seminars, book publishing conferences, and YouTube, I was able to author and publish seven books of my own.
Fast forward… all my love for books and writing produced One Faith Publishing. A publishing company that not only allows me to enjoy my passion, but it also offers other creative writers the freedom to pursue their dreams of becoming an author without the strict guidelines of traditional/major publishing. But the train doesn't stop there.
One day as I was driving down Military Street I had a thought: "how can I give back to the community?"
My answer: by mentoring and developing aspiring young authors.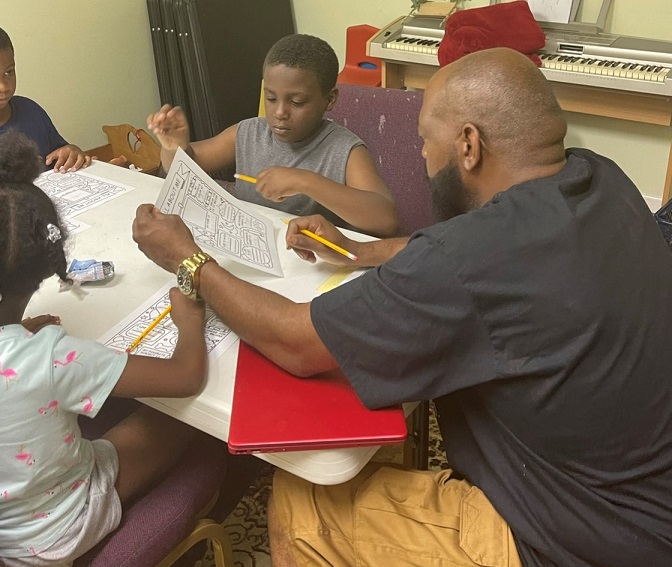 Gratefully, last summer I had an amazing opportunity to collaborate with the SCCORE program, where I was able to share my writing and publishing skills with students through Books 4 Life.
Books 4 Life is my way of sharing my gift with the community by helping to develop creative writing skills in our youth. Books 4 Life is an 8-week program that consists of building a child's self-esteem and confidence, enhancing social skills, and combating illiteracy by improving reading skills, creating and publishing an anthology, and teaching author/entrepreneurship.
After a summer of challenging but fun work, I wanted a way to reward the students for their eagerness, creativeness, and accomplishments. So what's better than a community carnival book signing? This was an idea that I shared with Kevin Totty, and before I knew it, I was filling out a grant application.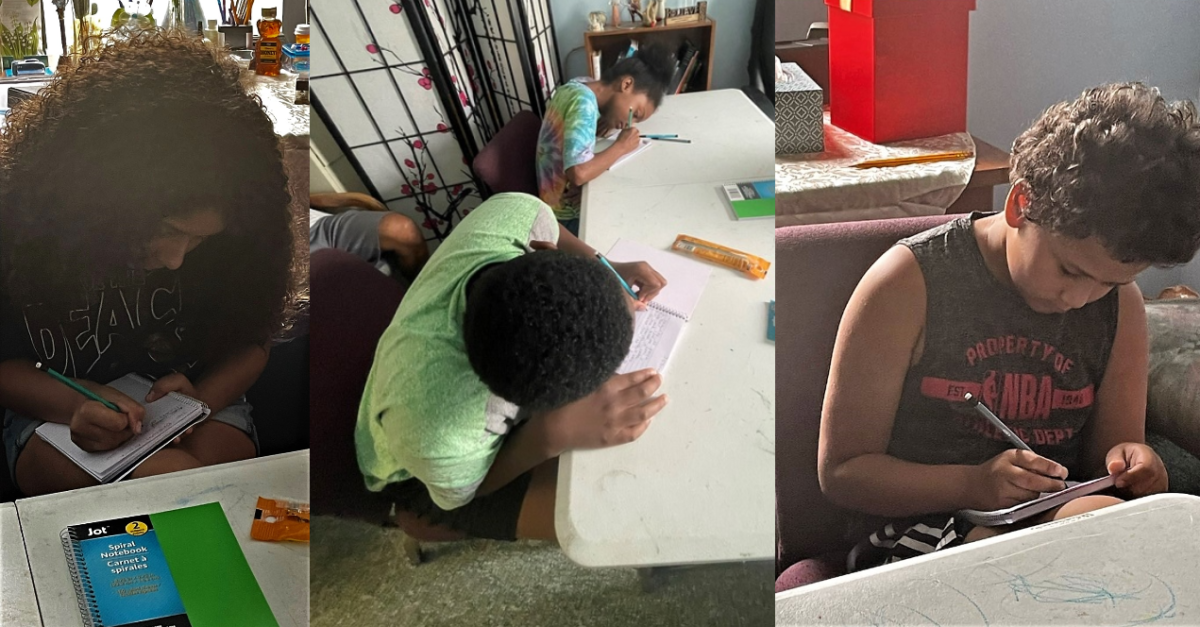 To my surprise, in only two short weeks Books 4 Life was awarded a grant for our first annual community book signing.
On September 2, 2022, with the help from our gracious grant, we had our celebration- where we not only were able to publish/print soft copies and purchase laptops for the program, but we were also able to put a smile on the faces of many children in our community with cotton candy, popcorn, snow cones, a petting farm, horseback riding, bounce houses, carnival games & prizes, chips, juice, nachos, and some good ole' hot dogs by our very own Carter's Concessions.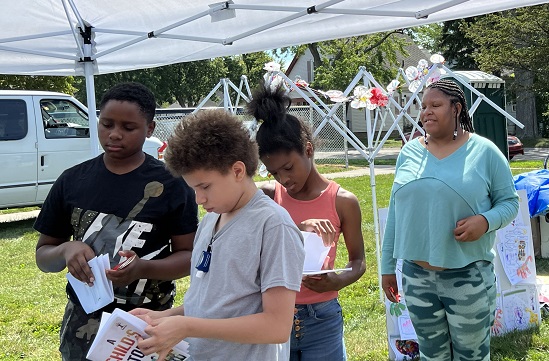 But the train didn't end there either. Books 4 Life young authors were able to showcase and autograph their first published book, A Child's Story.
Through the Community Foundation's giving, aspiring young authors were able to experience the making of an author, and the purpose of giving back to their community. Oh my, I'm still in awe as I think back on that day, I never could have imaged that pursing my passion would bring so much joy to others.
You can find the Books 4 Life published book- A Childs's Story on Amazon here.