Three local women want to make sure Port Huron Town Hall's tradition of excellence in enriching our community through a speaker series continues for generations to come. These women are impacting the future through legacy gifts.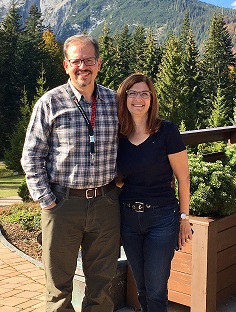 "I decided to leave a legacy gift to the Port Huron Town Hall fund because I believe in the mission of this organization and I would like to help continue the tradition of bringing speakers to enrich the future generations of our community," said Rosella Mirabelli, President of Port Huron Town Hall. As a season ticket holder for 20 years, she loves that Town Hall presents a variety of unique speakers that enrich, educate and entertain the community.
If legacy giving is new to you, let us start with what legacy giving is not – it is not scary, it is not fraught with technical tax issues, and it is not only for former practicing lawyers and financial and tax advisors.
Think of legacy giving as a way to show support of something you love, like Town Hall. Sometimes legacy giving goes by many different names – planned giving, deferred giving, estate giving, etc. No matter what you call it, community members can make an easy and impactful legacy gift through any fund at the Community Foundation that supports a cause or organization they love. For Port Huron Town Hall, they created a fund at the Community Foundation in 2017 as a way to ensure the next generation of Town Hall attendees will enjoy and love the experience just as much as those attending today.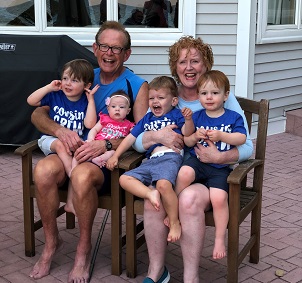 Patricia, "Patty," Lawrence has served 20 years on the Port Huron Town Hall Board (over three separate terms) and has been a season ticket holder for 22 years. She said, "My Favorite thing about Town Hall is the wonderful, entertaining and enlightening speakers that we have been able to offer our audience. I also love the wonderful volunteers that worked together to start this organization 65 years ago and all the volunteers since, that have kept it going,"
"I want to leave a legacy gift because I believe in the original mission of Town Hall, I am the fourth generation in my family to be involved in this organization, as a volunteer, and I truly believe Town Hall adds so much for our community. I would love it to continue for another four or more generations, and if I can help with that I would be very blessed," continued Lawrence.
The love for Port Huron Town Hall continues with Beverly Maiers, also a current Board Member and season ticket holder for the past 14 years. "My favorite thing about Town Hall is the fact that we have 1,000 women and gentlemen together on a Monday morning watching a fabulous speaker and this has been going on for decades."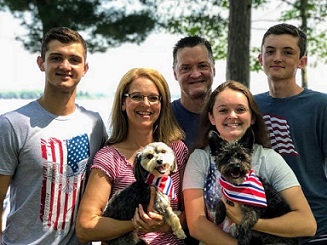 "I want to leave a legacy gift because I have seen the hard work that all of the volunteer board members do to put on five shows every year. I feel strongly about our mission to bring in entertaining and educational speakers to our community. Our Port Huron Town Hall has been going on for 65 years and my hope is that it will go on for at least another 65 years," said Maiers.
If you want to make an impactful legacy gift to the best of your ability, you can include the Port Huron Town Hall fund as a beneficiary of a retirement plan, IRA or life insurance, or you can include the organization in your will or trust. You may also keep your gift anonymous from the organization if you wish. You are encouraged to reach out to Jackie Hanton, Vice President, at the Community Foundation for a confidential conversation about legacy giving.
Port Huron Town Hall was founded in 1955 and has presented more than 320 programs over the past 64 years, including speakers like Former President Gerald R. Ford, Mitch Albom, Jodi Piccoult, and Martha Stewart. Town Hall continues to be open to the public to gather five times a year at McMorran Theatre and watch a fabulous speaker. Your generosity will support the next 65 seasons and beyond of the excellent Town Hall speakers.