On the 60th anniversary of their graduation from Yale High School, Robert Kovach and Marilyn (Wolf) Kovach returned to their alma mater as special guests to celebrate the 40th year of giving back to Yale graduates and present the Robert & Marilyn Kovach Scholarship to 2022 recipient Emily Bielecki.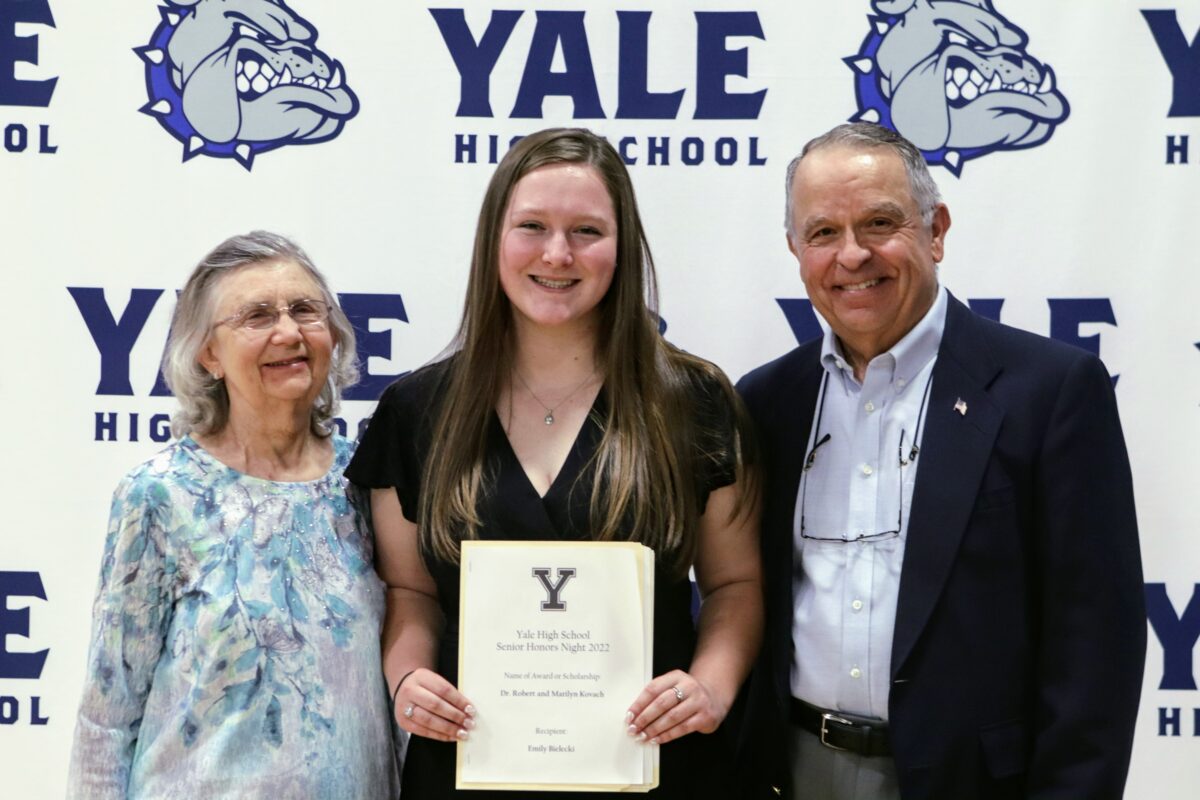 For Robert and Marilyn, creating the scholarship was a way to pass on the many blessings they have received to their community. "We've really been blessed," Robert said. "Our children have all done well and went on to graduate from four-year institutions and now our grandchildren are as well. Our family, we've never been rich but we never ran out of money, and I believe a part of it is because of our giving."
For many years Robert and Marilyn just wrote a check each year to fund the scholarship. But in 2008 they decided to create a scholarship fund at the Community Foundation. They started the Robert & Marilyn Kovach Scholarship Endowment Fund with an initial $10,000 gift.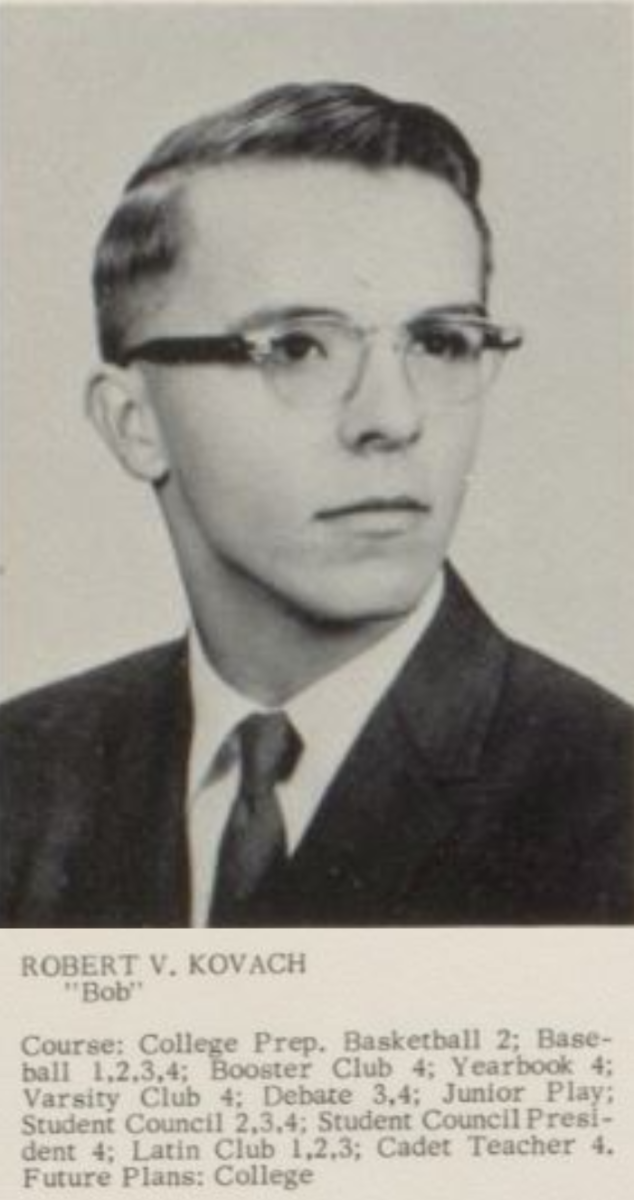 "We received a bequest so we decided that we should use it to establish something that would carry on after we're gone," Robert said. Then in 2018 they attended a workshop through the Community Foundation about Qualified Charitable Distributions (QCD) as a means to give from their IRA.
"We had heard a little about it but when we went to the workshop it solidified how we do most of our charitable donations," Robert said. "That way it doesn't show up as taxable income and as a result we save money on our income taxes. We fund most of our charities that way now, including our church." The Kovaches make annual QCD gifts to their fund now and then have a legacy gift planned from their estate to fully fund their endowment, allowing their scholarship to continue on in perpetuity.
The Kovaches are familiar with the power of a scholarship as a means of investment. After high school, Robert attended Central Michigan University on a four-year scholarship from General Motors Corporation and Marilyn attended nursing school at Deaconess Hospital with a scholarship from St. Clair County Nurses Association. They married in 1966 and after continuing on at Central to earn his master's degree then to Michigan State University for a Doctorate in Higher Education, Robert started his career in college administration.
In 1982 Robert was appointed Dean of Administrative Services at St. Clair County Community College (SC4) bringing the couple back to the Blue Water area. It was then that they decided to start a scholarship for Yale High School seniors going on to SC4. The first award was made the fall of 1982 and a scholarship has been given every year since, for the last 40 years.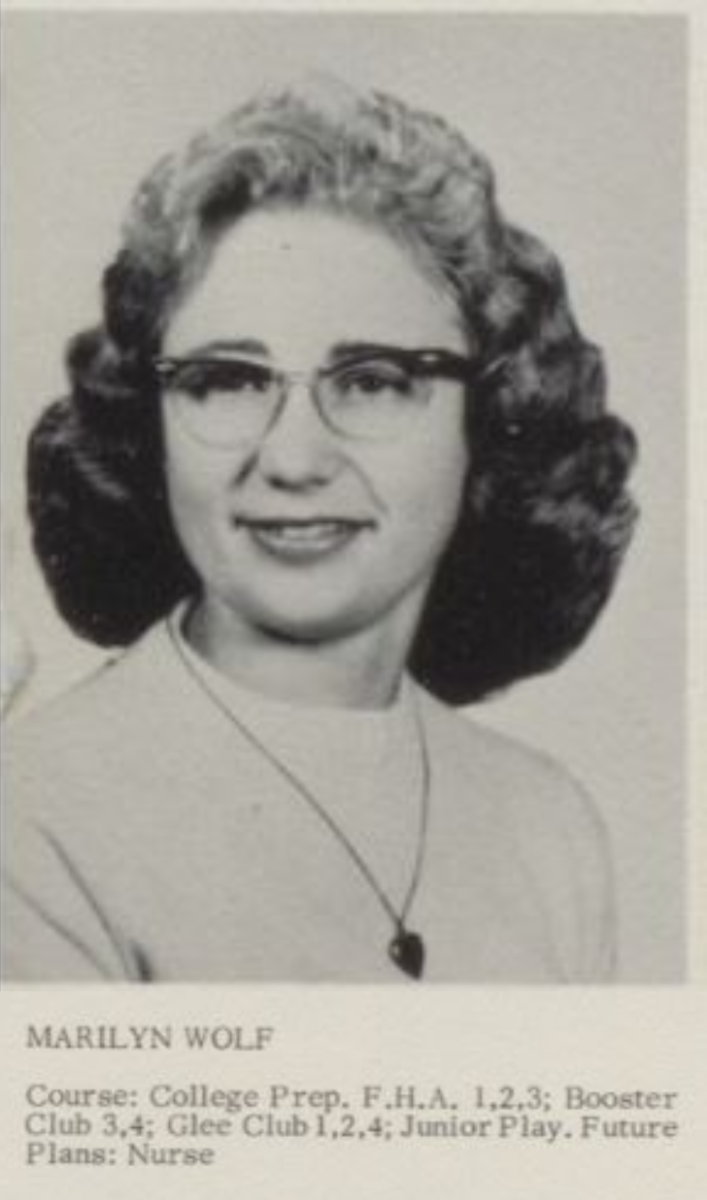 Robert said one of the reasons they chose to give when and how they did was to encourage giving in others. "We wanted to be an example to our friends and family, to inspire them to make donations as well," Robert said. "And now we have other friends that we know that are giving, many through QCDs, to the causes they support."
Robert said he hopes their giving will continue that ripple effect, increasing giving in others around them. And thanks to the power of endowment funds, their impact will be exponential as future generations of graduates will continue to be blessed by the Kovaches' generosity and foresight.
"That's what we said when we spoke at the awards ceremony," Robert said. "We told them, 'as long as there is a Yale High School and a St. Clair County Community College there will be a Robert and Marilyn Kovach Scholarship'."
Learn more about charitable funds at the Community Foundation here.