Jo-Anne Wilkie
November 14, 2019
We are saddened by the loss of local Arts leader Jo-Anne Wilkie.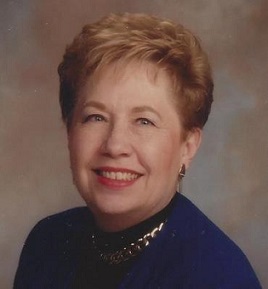 Jo-Anne was a music teacher at St. Joan of Arc, in Indianapolis, Indiana as well as a choral director for many church and community choirs. Jo-Anne worked for the City of Indianapolis Parks and Recreation Department, coordinating many large-scale events for the city before moving to Michigan in 1977. Jo-Anne served as the Founding Executive Director of the Downriver Council for the Arts. Her career as an advocate for local arts in Michigan continued when she became the Executive Director of the Arts Center in Mount Clemens, where she worked for over 20 years.
Throughout her career, Jo-Anne was always active in her church and community. Volunteering was a central part of her entire life. She held multiple leadership and contributing member positions with St. Mary's Catholic Church, the St. Clair Art Association, the St. Clair Theater Guild and other community organizations. Jo-Anne continued directing choirs through this past spring. Beyond her personal contribution to the arts and music, Jo-Anne's true gift to all who knew her was her beautiful voice.
She will be missed greatly by all who knew and loved her.
Memorials may be made to the Community Foundation. Please make checks payable to Community Foundation with Wilkie Memorial in the memo line.
---
Dr. Wilmont Kreis
August 14, 2019
The Foundation is saddened by the loss of our friend Dr. Wilmont Kreis.
Dr, Kreis moved to Port Huron in 1976 and co-founded Orthopedic Associates of Port Huron in 1983 where he worked until his retirement in December 2013. He also had a passion for writing and authored 12 books, including a series about his French Canadian ancestry.
Our hearts go out to his family and his wife of fifty years, Susan, a Women's Initiative Charter Member.
---
Dr. Bassam Nasr
July 17, 2019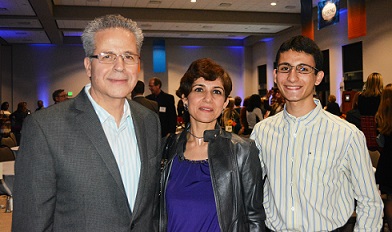 We are deeply saddened by the loss of longtime friend, donor, and past board member of the Foundation, Dr. Bassam Nasr.

Dr. Nasr was a Board Trustee from 2010-2017 serving on the Executive Committee, Grants Committee, and the Community Renaissance Fund Board. Through the Nasr Family Fund he supported the community and various local non-profits such as the Port Huron Museum, Studio 1219, and SC4 Foundation as well as Foundation events and efforts such as the Blue Water River Walk, Community Capital Club (C3) Women's Initiative and The Big Give.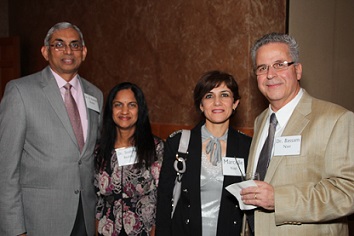 He was passionate about creating a legacy of giving that would impact generations to come. The Nasr Family Donor Advised Fund most recently supported the long-term vision for the Experience Center at SC4. You can also see the difference his generosity made at the Port Huron Museum in the north gallery of the Carnegie Center.

Dr. Nasr once said, "Arts and culture help add to our community as a whole." He was proud that our region continued to see growth, prosperity and a greater quality of life.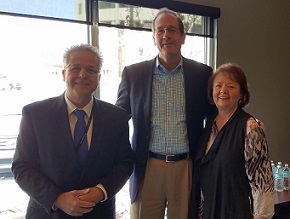 Dr. Nasr was a gastroenterologist and co-founded Physician Healthcare Network 25 years ago, serving as President since its inception. He was a member of the American Medical Association, Michigan State Medical Society, CAAP, and ACCESS. He served on many other boards and organizations as well.

His dedication and passion for caring for the people in his community was exhibited in everything he accomplished and contributed. Our hearts go out to his wife, Marcelle, and their four children. The impact of his loss on the Foundation and the community is great and Dr. Nasr's leadership, spirit of giving and compassionate spirit will be dearly missed.
---
Jerry Johnson
April 10, 2019
The Foundation is saddened by the loss of Marysville community member, Jerry Johnson.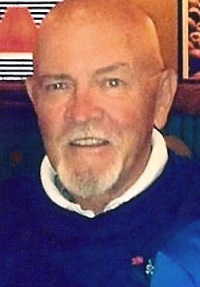 Jerry held a number of positions in sales, life insurance and, for the majority of his career, manufacturing management in the automotive industry. He was well known for producing great results through encouragement and recognition.
He had a wonderful sense of humor and took absolute delight in delivering or hearing a funny anecdote. He was quick to recognize people and would not leave a venue without greeting all his old friends and making new ones. Jerry was an avid golfer and enjoyed playing at Marysville Golf Club, as well as working there after his retirement.
Family was at the center of Jerry's life and his heart. He was so very proud of his children and grandchildren. He was a volunteer for Cub Scouts and also coached youth league baseball, for many being a father figure and encourager during their formative years. He will be greatly missed by his community and loved ones.
Memorials may be made to the Marysville Community Fund.
---
Rock Stevens
April 10, 2019
The Foundation is sad to say goodbye to community treasure- Rock Stevens.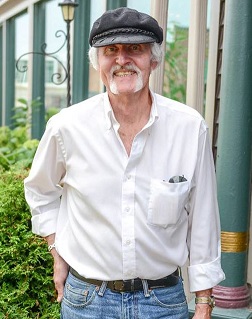 Rock was passionate about his community and touched many lives over his lifetime. Though not originally from the area, he adopted Port Huron as his own. He was a teacher in Port Huron for over 35 years, with a passion for inspiring a love of learning. He had a love for history that was evident in many things including his involvement in the Feast of the Ste. Claire, his enthusiasm for collecting antiques and his enjoyment of antique cars and boats.
His contributions to the area also included serving on the Port Huron Planning Commission and greeting guests with a smile and a history lesson at the Atrium Café, which he owned and operated with his beloved wife, Gayle.
Rock will always be remembered to be a joyful, kind and caring man, who through his passion and eccentricities left a lasting impression on all who knew him. He will be greatly missed by the community he loved so much.
Memorials may be made to the Community Foundation. Please make checks payable to Community Foundation and put Stevens Memorial in the memo line.
---
Barbara J. Stimpson
January 7, 2019
The foundation mourns the loss of our good friend Barbara J. Stimpson.
Barbara was a graduate of Cros-Lex High School. She attended St. Clair County Community College and Oakland University, where she earned a Bachelor of Arts degree in Accounting. She was the president of Conveyor Components Company in Croswell. She loved dogs, including working with a local therapy dogs program, as well as riding horses and going for walks.
The family has requested Memorials may be made to the Blue Water Area Humane Society or Community Foundation of St. Clair County.