With the completion of Port Huron's Wrigley Center on the horizon, the new Boardwalk Theater project underway in St. Clair, and the new public marina slated for Marine City…. downtowns throughout St. Clair County are becoming the place to be. The revitalization is drawing more young people to the area, whether they're returning back home or first time residents.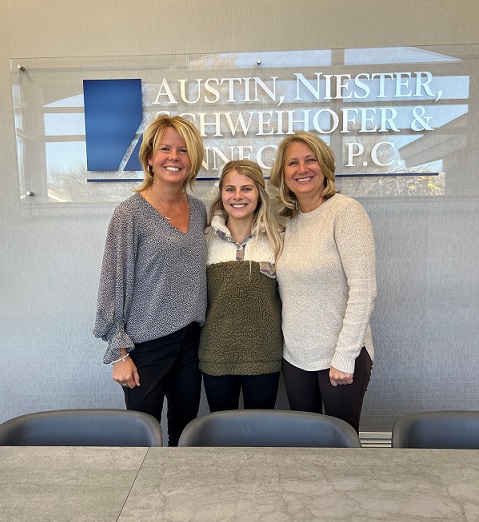 St. Clair native Megan Schweihofer is one of the young people returning to the area. The Community Foundation's Talent Attraction initiative recently granted her employer- accounting firm Austin, Niester, Schweihofer and Finnegan P.C. – a grant to help bring Megan back home. In support of ongoing efforts to attract new residents to St. Clair County, Talent Attraction grants are available to individuals, like band teacher Cameron Lee, but also to local small businesses to help lure new talent.
After graduating from St. Clair High School, Megan headed off to the University of Nebraska on a gymnastics scholarship. Following in the footsteps of her mother, Laura Schweihofer, she pursued a degree in accounting, which she completed in the spring of 2020. After graduation, she moved back to Michigan, but not to her hometown. Instead she settled in the Sterling Heights area where she got an accounting job at a large firm and purchased her first house.
"At first I was excited to move far away and do life on my own," said Megan. "When I was in college I wanted to move back to Michigan but not St. Clair County. I wanted to be near young people, have things to do. So I settled in Sterling Heights because it was close to Detroit and there were plenty of things to do."
But after two years, Megan soon grew tired of the "big city" life and missed her family. She also realized her job wasn't quite what she was looking for either.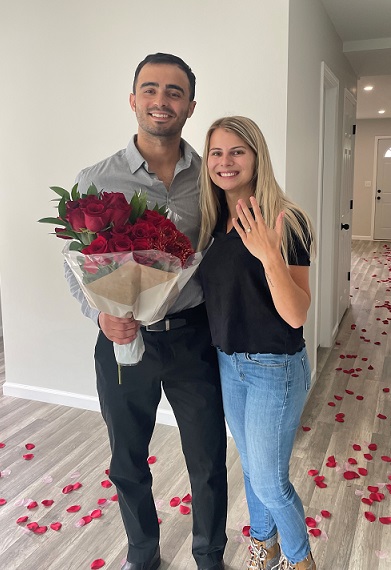 "My first job was a great experience but it was big company and not necessarily the culture I was looking for," Megan said. "I was looking for a smaller, quiet, more intimate feel."
So she decided she wanted to leave the large firm and start working for her mother's firm in Port Huron. The new position would give her the job environment she was looking for with people that she knew and cared about, as well as a path to building her future.
"Going into the office was like going to my second family," Megan said. "And it's a great growth opportunity for me. Hopefully one day I can take over the firm and continue on my mother's legacy that she started."
With her new employment lined up, Megan just had to figure out moving back home. Wanting to secure their new prospect, the Firm applied for a Talent Attraction grant, which made it possible for Megan to make that move and helpied to cover her moving expenses.
Now that she's back, she's excited to get involved in all the new things the area has to offer.
"I'll be joining the Blue Water Young Professionals," Megan said. "I'm excited to get started with them. And downtown St. Clair area has greatly improved since I was a kid… the plaza is fun and a great place to get together with my friends."
For Megan, it's the perfect blend. "You can still get that city life feel but can go home to your country life," she said.
Megan is excited to enjoy nearby areas as well. "Downtown Port Huron has also come a long way too," she said. "I went down for boat night and other events this summer. And Wrigley Center is going to be great, I'm really excited to check that out when it opens."
The modern amenities and variety of entertainment, dining and nightlife opportunities all under one roof, have made the Wrigley Center an attraction to many young people.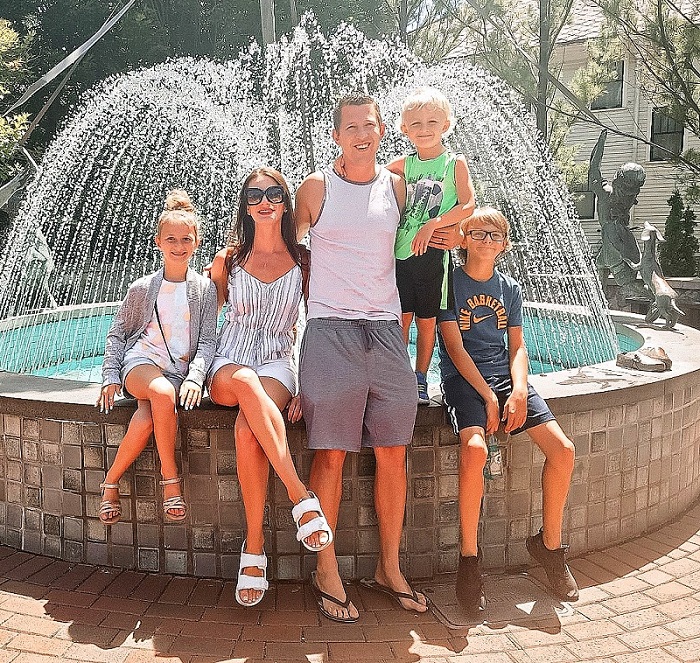 Wrigley Center's new General Manager, Matt Birkett, will also be moving to the area. But unlike Megan, he won't be coming back home, he and his wife and three children will be first time residents of St. Clair County.
Matt and his family live in St. Clair Shores but with his job as the general manager of Freighters Eatery & Taproom in Port Huron, they spent a lot of time on the Thumbcoast.
"We fell in love with Lakeside Beach," said Matt. "We would come a few times a week in the summer… day trips to Lexington, we just really loved the area and it became a part of our family."
Matt said a few years ago he and his wife had started exploring the food scene in Detroit.
"Like the Detroit Shipping Company… it's fun, energetic, interactive," Matt said. "With games and events and this family atmosphere during the day and then at night it transitions to an adult setting- with sports bar, things to do, room to move… a great date night."
So when Matt was approached by Wrigley Hall owner Dan Dooley with his vision for the Wrigley Center he knew he wanted to be a part of it.
It will have everything- clubs, live music, a beer wall, food, music… all under the same roof," Matt said. It's really engaging the whole community- young singles, families, something for everyone."
One of those adult attractions will be RenMan Whiskey– a veteran-owned, patent-pending, online whiskey operation. For owners Aaron Weideman and John Fitzgerald, the Wrigley Center was the perfect place to open their first in-person distillery and tasting room.
The pair call Almont and Metamora, Michigan home but have always been drawn to Port Huron's waterfront and felt the Thumbcoast was the right setting to begin their next chapter.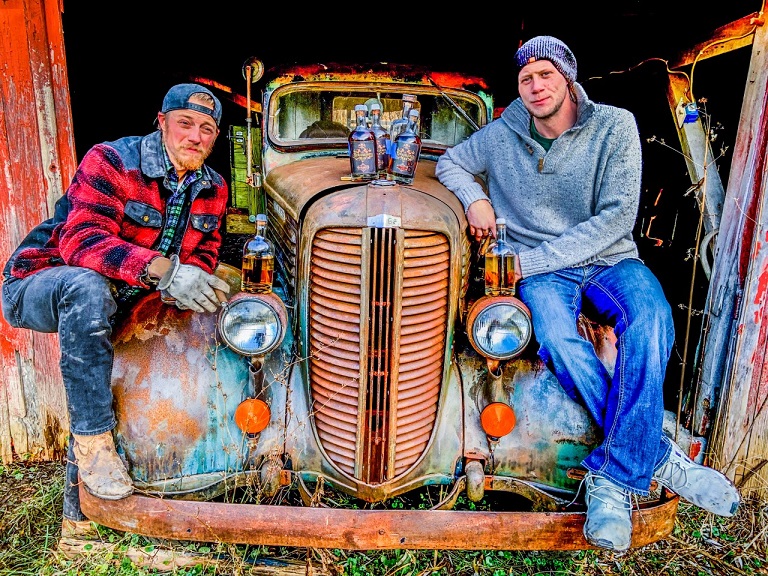 "We love the area," said Aaron. "It's just like Traverse City, but without all the fun downtown things to do. Port Huron has the population and the potential, the beautiful waterfront… it has all the cool draws just not as much to do."
So when Dan Dooley pitched the Wrigley Center to them, they felt it was the perfect home for their international silver medal winning whiskey.
"We saw what Dan was trying to do and it fits perfectly with what we wanted to do- empowering vets, empowering community," said John.
Empowering the community is a huge aspect of what Aaron and John are about. Their patent-pending distilling process doesn't just create a unique, clean, award-winning taste whiskey- it uses 98% less trees than barrel whiskey with an end product ready in just weeks instead of years. It's a process that they plan to use to take the company to a global level, but it was important to them both that their future success have a positive impact on their local community.
"We wanted a place to put down our roots," John said. "So as we grow into a global company the economic impact will be felt by the people in our local community."
That impact isn't just financial though. Their business is pursuing what they call true profit- money, resources and people. For RenMan, that looks like using grains from local farmers and planting a tree for every 10 bottles they sell- which means for every tree they use, they plant 3400 new ones. It also means investing into their employees and other small businesses.
"You accomplish more with all that capital in your coffers if you do more for your community and the world," Aaron said.