The Community Foundation works with over a thousand donors each year and processes hundreds of individual grants annually. While every donor shares the desire to give back and make a difference, many prefer to avoid recognition and want to give anonymously. The Community Foundation is happy to accommodate those preferences.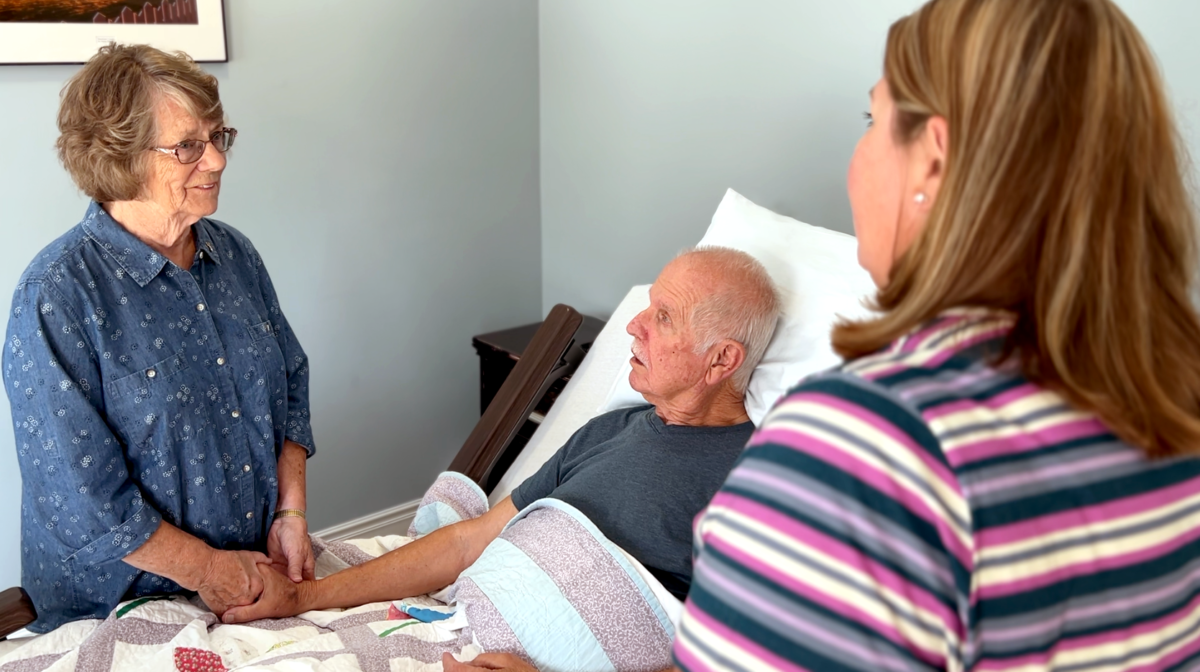 "Blue Water Hospice Home was thrilled to receive a gift from an anonymous donor through the Community Foundation," said Angela DeLaere, President & CEO of Visiting Nurse Association & Blue Water Hospice. "And I have complete trust that our Community Foundation will not only honor the wishes of their donors, but also has our organization's best interests at heart."
The Community Foundation of St. Clair County is the largest grantmaker in the region. "We pride ourselves in being able to discreetly handle the complex philanthropic goals of our donors," said Hale Walker, Chair of the Community Foundation Board. "While we love to publicly celebrate donors when we can, not everyone wants the attention."
Anonymous gifts come in all sizes, and the reasons are varied. Sometimes, the motivation to be anonymous is not wanting to be overwhelmed by requests from other nonprofits. Other times, it's a once-in-a-lifetime gift and a donor doesn't want to raise expectations for future support, or they simply don't want public attention for their generosity.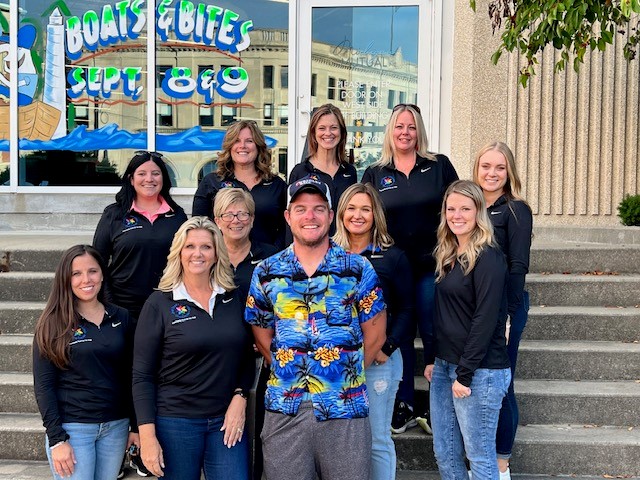 Sherry Archibald, Executive Director of Child Abuse and Neglect Council agrees. "We were honored to receive a $25,000 anonymous gift to complete our yoga therapy room and numerous other therapy rooms and building updates this year," she said. "I know that the Community Foundation matches donor interests to current opportunities in the community. This donor wanted to support our work at the CAN Council and Jackie reached out to understand our needs that were ultimately met by this donor's generosity."
This year alone, the Foundation has helped dozens of donors provide six figures in anonymous gifts. Sometimes these donors have worked with the Community Foundation for 15-20 years and other times they are new to the Foundation, but the confidential charitable planning options resonate with them, and they trust the Foundation to facilitate their giving privately.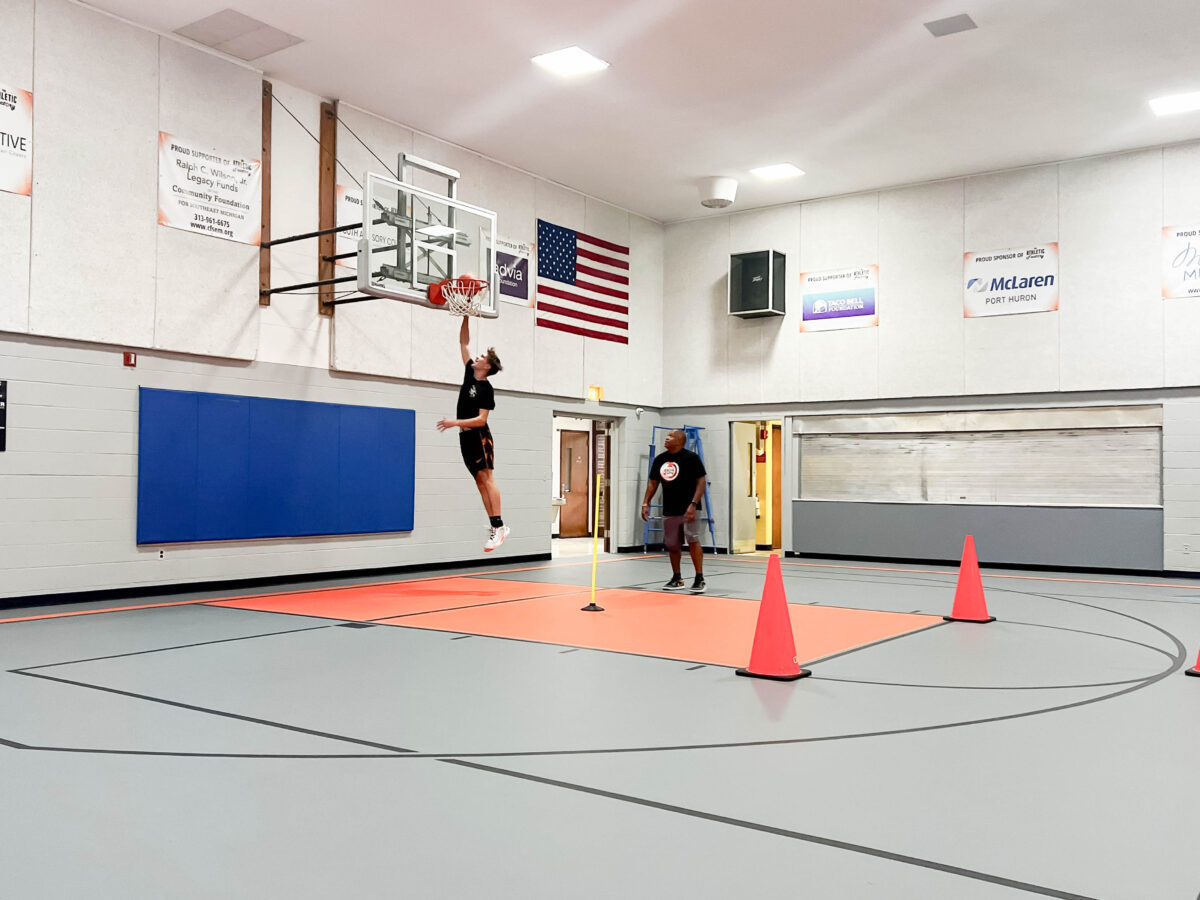 At the Athletic Factory, Cliff Thomason, Executive Director, has seen multiple large gifts come in through the efforts of Community Foundation staff building relationships with their donors.
"The donors and gifts to or through the Community Foundation are really gifts going back out to local groups like ours," Thomason said. "And we've been the fortunate beneficiary of some very large and confidential gifts from Community Foundation donors."
When it comes time for a donor to make significant decisions about their philanthropy, the Foundation is delighted to work with donors to find options that fit their preferences, and proud that local advisors know they can call the Community Foundation for options and guidance.
"Confidentiality is always at the heart of charitable planning with the Foundation. Donors are free to give anonymously and aren't pressured to do it any differently." said David Betts, Private Wealth Advisor with Ameriprise Financial Services.
"The Community Foundation is able to advise donors and provide charitable giving advice in an unbiased fashion, listening to what a donor wants to support, where their interests are, and will advise accordingly. They aren't afraid to recommend supporting an organization directly, and don't influence donors to keep their dollars with the Foundation, unless it's in all parties' best interest."
As donors and advisers look for the best options to give back privately, one of the best solutions is through a Donor Advised Fund (DAF). A DAF allows the donor to work confidentially with the Community Foundation to recommend grants and when grants are made, it can be done anonymously. Whatever the reasons might be for a donor to give anonymously, whether occasionally or every time, the Community Foundation respects our donors' wishes and we are ready to help. If you're ready for a conversation about giving to the Community Foundation or through the Community Foundation, please reach out to the Donor Relations team at 810-984-4761 or feel free to email Jackie Hanton at jackie@stclairfoundation.org.