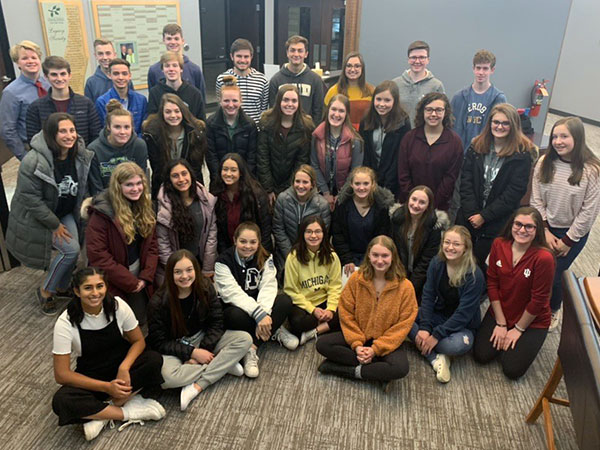 Youth continues to be a priority area for the Foundation. Providing programs that support and encourage positive youth development is an essential investment in the bright future of St. Clair County.
In recent years, the Foundation has helped establish a strings education program in area schools, built a raised garden site for wheelchair bound and disabled students, and renovated a playground to meet safety and access standards. The Foundation has also funded a reading tutoring program for elementary students, a conflict resolution program for middle school and a mentoring program for at risk high school students.
If you are interested in youth related activities and opportunities or if you would like to apply for a YAC grant, please read more about our Youth Advisory Council (YAC).
The Algonac Community Schools Education Enrichment Fund was created in 1995. The fund invests in the future of children within

[…]

This Agency Endowment Fund was established to provide financial support to the Blue Water Council Boy Scouts for programming.

To honor the passion Emily Knox had for law enforcement, The Emily Knox Law Enforcement Dedication Scholarship Fund was created

[…]

Originally established in 1976 as the Michigan Waterways of Girl Scouts fund, in 2009 the 4 councils merged and the

[…]

In 2008, this permanently endowed fund was created in memory and honor of Port Huron native, James L. "Jim" Little.

[…]

This endowed fund provides support to low income and at risk children in St. Clair County, with priority given to

[…]

With the NFL's My Cause, My Cleats campaign comes a new youth fund to the Community Foundation. Lelito's Legacy Foundation was created

[…]

Port Huron Schools created this agency advised fund in 2010. The fund is intended to generate public support for the

[…]

Formerly known as the Cleland Community Youth Fund, the Robert H. and Paula M. Cleland Community Youth Fund was established in

[…]

This fund provides organizations, businesses and the general public an opportunity to invest in the recreation programs organized by cities

[…]

The Mock Trial program in St. Clair County began in 2006 when Judge Cynthia Platzer and John Livesay gathered community

[…]

This endowment fund was created in 2004 to serve as an investment in the future of our children. Available earnings

[…]

If you or someone you know went through the foster care system, you know all too well that there isn't

[…]

The Wyatt Walker Friendship Fund was established by the family and friends of Wyatt Christopher Walker. Wyatt loved and appreciated

[…]

This Fund will provide support for the special programs, projects and operations of the YMCA.  Additionally, this Fund is intended

[…]

The Youth Advisory Council (YAC) is a group of students representing most high schools in St. Clair County. They are

[…]