RIVERBANK THEATRE IS EXPANDING AND NEEDS YOUR HELP!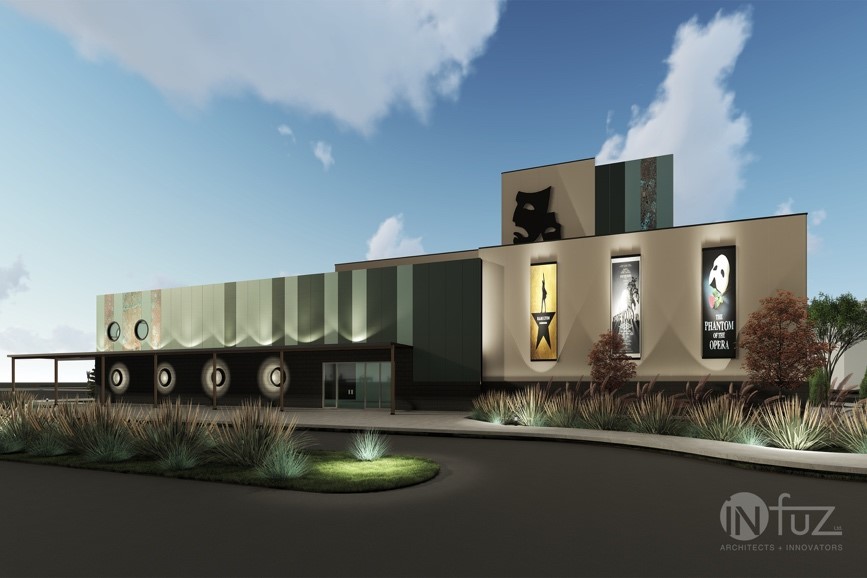 NEW BOARDWALK THEATRE UNDER WAY IN ST. CLAIR!
As a catalyst for tourism, the addition of this new 350-seat venue located in the Plaza in downtown St. Clair is expected to grow theater attendance from 22,000 visitors annually to 30,000+. This represents more visitors than any one community can handle; it will impact the entire region, as determined by an independent Economic Impact Study performed by Anderson Economic Group and commissioned by the St. Clair County EDA. This initiative was voted a top three project by Blue Meets Green and will have tremendous impact in St. Clair County.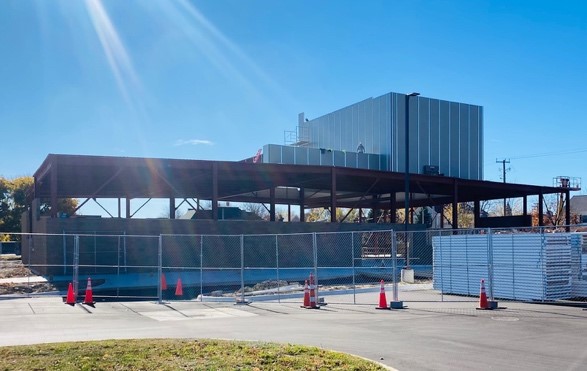 HOW CAN YOU HELP?
$2.7 Million of the $3.2 Million original projected cost has been secured, however with inflation, that is expected to rise to $3.7 Million. The project is on schedule to be completed by Summer 2023, if funding can be raised.
The Moore family has made a generous pledge of $500,000 to bridge this inflationary gap, but..
ONLY IF we raise the $500,000 match by year end 2022!
This will complete funding and guarantee an on-schedule opening next year!
Sounds daunting, but that's just five hundred people giving $1,000…. or one thousand people giving $500.
Please help make this a reality and give before year end!
Match gifts may be spread between 2022 and 2023. After making your 2022 gift, you can pledge an additional gift for 2023 here:
For additional information contact:
Kathy Vertin
810-278-1749
248-705-3425
Kathy@riverbanktheatre.com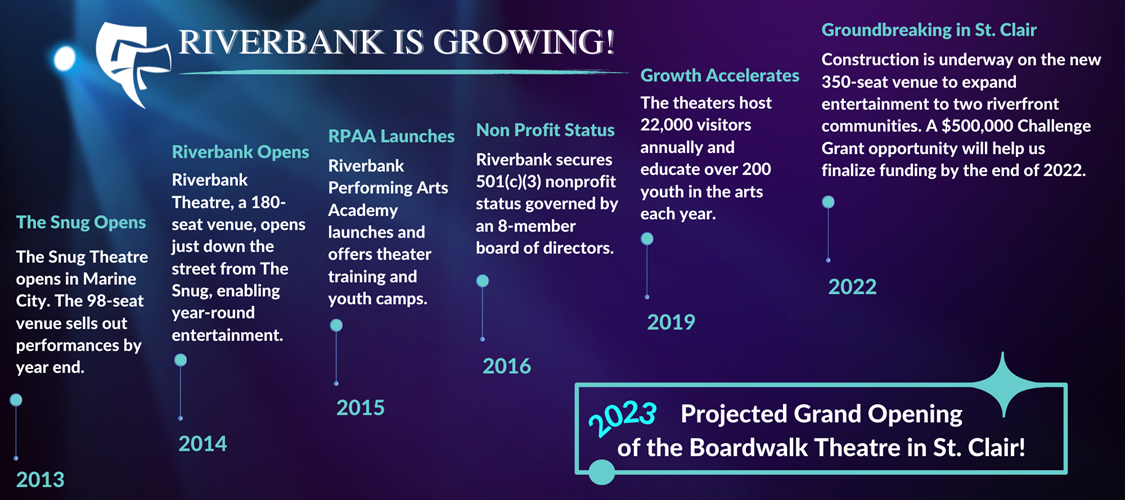 Riverbank is a non-profit 501(c)(3) organization
See this article for more project details.