To honor the passion Emily Knox had for law enforcement, The Emily Knox Law Enforcement Dedication Scholarship Fund was created to support the Port Huron Police Department and their Youth Academy program.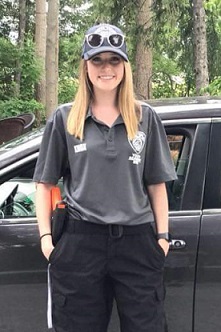 Emily was thrilled to participate in Port Huron Police Department's Youth Academy and proudly wore her Academy shirt long after she completed the course. Her favorite experience while at the academy was the building searches, as she said it required a lot of forward thinking. She had expressed interest in possibly working with the K-9 unit.
Emily's parents hope to help as many deserving candidates with their education as possible by supporting youth who have the same goals that Emily did. They want this fund to continue long after they're gone to carry on Emily's spirit and memory.
The police department plans to award scholarships to graduates of the Youth Academy program.