After seeing the range of Community Foundation's activities and the impact they have on a small community, Michael "Mike" Wendling saw the opportunity to bridge his skills and other philanthropic activities to make an even greater contribution to the betterment of the community.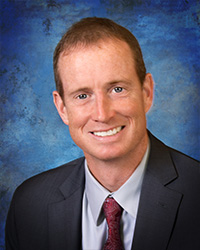 "When I first joined the Community Foundation, I didn't realize how much they support local agencies," Mike said. "They've done such a great job of supporting good causes within our community that when the board asked me to join the Community Foundation it was just a wonderful opportunity to see just how much it helps promote our community behind the scenes."
Mike is a trustee of the Community Foundation and the current chair of the Governance Committee. He is a former Executive Committee member and previously served as chair of the Community Capital Club (C3) of which he is still an active member.
Outside of the Community Foundation, Mike works full-time as a prosecuting attorney for St. Clair County. He is involved with several organizations such as Blue Water Safe Horizons and the St. Clair County Child Abuse and Neglect Council and has served in various leadership positions. While they were offered in the county, he also served as chair of the St. Clair County Red Cross and president of the DARES program.
"I was in the local community here in Port Huron and downriver mostly related to law enforcement issues, so I think I was kind of a natural fit for the Community Foundation," Mike said. "It's allowed me to move my involvement towards the betterment of our community to the next level. It's a great opportunity to bridge with a lot of other agencies and people in different professions who can assist in making our community stronger."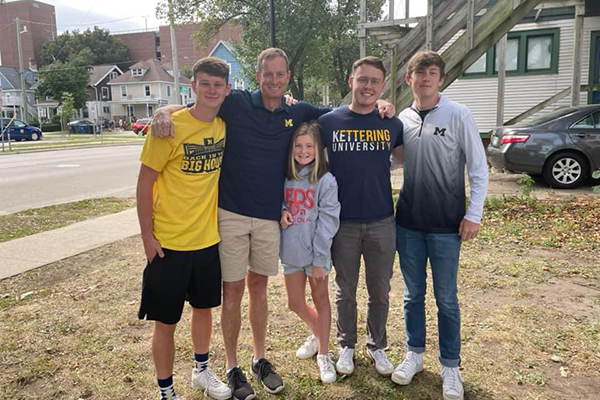 Mike is also excited to be a part of the big picture impact that the Foundation has on the community. "Every successful project that's been economic in this area in the last 10 years has had the Community Foundation's stamp on it," Mike said. "It has the unique ability to express and keep the interests or the goals of donors, and they not only accomplish those goals, but effectuate them locally. I think that's probably one of the best things that the Community Foundation brings to the table and they get that done every day."
In his free time, Mike owns and operates Centennial Pines Tree Farm in Goodells. His parents started the 200-acre Christmas tree farm in the early 1970s which is on property that his family has owned since 1850. Mike's sons Sean, Thomas and Matt as well as his daughter Riley also grew up on the tree farm and they've worked together as a family on the farm over the years.
"It's probably pretty clear, but I love St. Clair County," Mike said. "I love it here, I'm glad I own a business here, I'm overjoyed that I found a job here and I hope that my children can also find employment here and stay in this area. We have so many resources and opportunities here that people just don't know about and I hope that more people will gravitate to this county."