The Community Foundation is excited to announce the addition of a new team member, Elizabeth (Lizzy) George, as the Office and Communications Coordinator.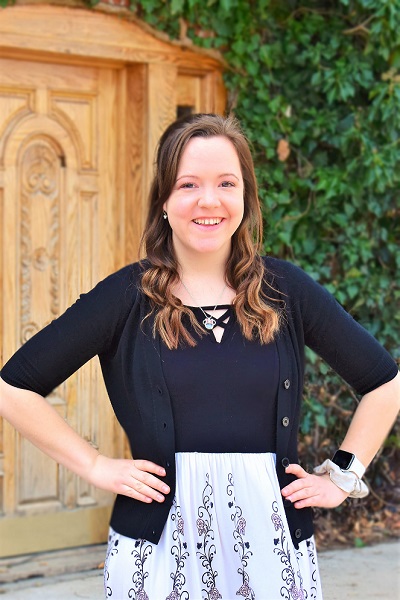 Lizzy will be our "go to" person for all things story-telling and office related – and she will also be the "face" of the Foundation as she is the first interaction many people will have day to day.
As a Port Huron native who recently moved to St. Clair, her first work experiences were at the Port Huron Recreation Department where she was involved in numerous community events. In 2014, she moved to Florida to take part in Walt Disney World's college program where she spent eight months working in the Disney parks learning their award winning customer service program. In 2015, she earned an Associates Degree in Early Childhood Development while working for the YMCA in the Childcare Center.
After various childcare roles it was time to transition into something new, which was communications. Since that time Lizzy has worked part time for Liggett Communications, initially assisting in writing stories for Blue Water News and has also been an on-air personality at both WSAQ and WBTI radio stations.
In her free time, Lizzy likes playing guitar and being involved in theatre. She also likes to sing and had the opportunity to sing the "Kikki Dee" part to "Don't Go Breaking My Heart" with an Elton John Tribute Band. She also loves spending time with her family and friends and is a big Disney fan.
Lizzy looks forward to meeting new people and all the new experiences that working at the Community Foundation will bring.