A record 145 individuals will be attending college this fall with scholarship support from 32 different Community Foundation funds, totaling more than $400,000 in awards.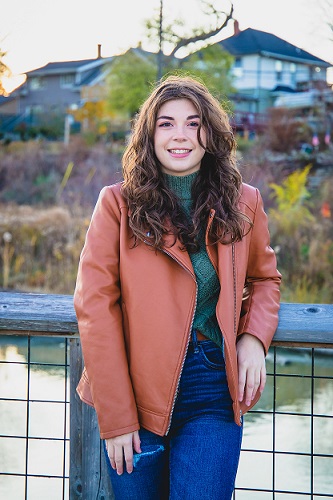 "We are very proud of the diverse group of recipients we have this year," said Randa Jundi Samman, Chair of the Community Foundation Board. "Students range from first generation college bound, to single parents, non-traditional students and returning students with renewable scholarship awards."
The individual receiving the highest level of financial support is PHN grad Abigail Ruthenberg, who received scholarships from both the Beth Lindscheid Duff and Kenneth & Verl Fleury Funds for a total of $8,640.
"Ever since I was little I've always helped my dad through projects in the garage, feeding my creativity and desire to problem solve,' said Ruthenberg in her scholarship application. "This led me to engineering."
The self-proclaimed "math kid" is headed to Michigan Tech to study engineering, as a first generation college student.
Ruthenberg is not the only first generation college student, 48 other scholarship recipients have that in common with her this year. A total of 34% of all recipients have hopes to become the first in their families to receive a college degree.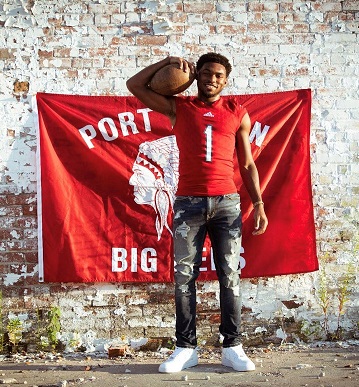 That's not the only challenge that was faced by this year's group of awardees. Fifteen are nontraditional students that are taking on the difficult task of entering a college classroom after a break in their studies following high school. Twenty four students were raised in single parent homes. And 11 of the recipients are single parents themselves, juggling the pressures, responsibilities, and costs of academics and parenthood.
2021 Port Huron High graduate, Robb Miller, faced an enormous amount of obstacles and challenges throughout school, at one point seeming as if high school graduation wouldn't even be possible. But Miller was dedicated and resilient, finishing strong, earning two scholarships- Little Brothers, Little Sisters and the James Wilhelm Memorial. The Wilhelm scholarship is awarded to outstanding student athletes. Miller ran track as well as played football and will be playing football at Oakland. The PHHS grad will continue his focus on sports, with a major in sports rehab.
"My career plans are to stay involved with sports," said Miller. "Personally, I feel sports saved my life in a way, helping me in the long run."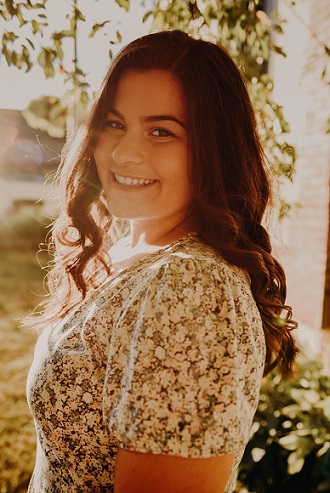 Fellow 2021 grad, Kassandra Gaytan is a recipient of the Charles & Berniece Uligian Fund Scholarship. She will be studying nursing at Grand Valley State University with a desire to use medicine to impact others the way it has impacted her own life.
"I would like to become a nurse practitioner and specialize in oncology to do the work that saved my grandmother at the age of 19 and again at 38 when being diagnosed with cancer," said Gaytan. "She ever thought she would see the day her granddaughter was born and now she has watched me graduate and develop in the interest to pursue a career that saved her."
Other students are continuing their education, thanks to the Foundation's commitment to helping students remove barriers to completing their degree with renewable scholarship awards.
Returning students like Collin Higgins, a St. Clair Foundation Fund renewal recipient. Due to the pandemic, he had to delay his graduation from MSU, creating additional financial strain.
"Having already taken out student loans and working part time, receiving this scholarship helps put those strains more at ease and helps me dedicate more time to finishing my degree," said Higgins.
Thanks to that renewed support, Higgins will be completing his final year at MSU this fall to finish his degree in Media & Information with a focus in Fiction Filmmaking.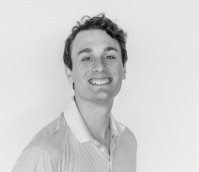 This diverse and resilient group of students is headed out to make their mark at colleges throughout the country. While 60 of the students are staying local at St. Clair County Community College, others are headed off as far away as Alabama, Florida, Pittsburgh and New York. Plans range from becoming environmentalists, neurologists, journalists, and wildlife biologists, to dreams of careers in regenerative medicine, international investment banking, and forensic science. These students share the hope that their education will help prepare them for an ever-changing future.
Whether just beginning, or in the final stretch of their college journey, these exceptional students will have less financial burden to worry about this year thanks to Community Foundation donors. Donors who share the Foundation's commitment to student success, helping students with not only tuition costs, but life needs and connections to resources and support along the way that may be needed each year of their college journey. These students and our donors are invested in the future talent of our region and we can't wait to see what they accomplish!