I've been in the field of philanthropy long enough to have a healthy appreciation for the unexpected, and I try to keep an open mind, but I have to tell you, I never expected or anticipated the day where we would have a "community kitchen manager" or a "director of storytelling" on our team. My how times change, and I couldn't be more excited.
At a recent Community Foundation board meeting during a good round of generative discussion, one of our board members posed this question: "What did we start doing during COVID that we want to keep as we move forward?" First, I love that question because it's truly open-ended and forces our board to continually evaluate and assess what we do and why we do it.
Secondly, it did lead us to think back about the changes and quick reactions we made during the peak of COVID so that we kept moving forward and lived up to the expectations that our community has of us. What our crisis response plan led us to is a broader definition of "our team" or our family here at the Community Foundation. Our team is no longer just full-time paid staff that have old-school titles and responsibilities. Early last year our team makeup changed when we added Kanchan Wankhede and Shannon Schwabe as our small business consultants. And yes, that was a first!
Now, our team has transformed and grown again. Daysha Woodley is our consultant for the launch of our new Thumb Coast Kitchen program, which will feature a network of licensed, commercial kitchens that can be rented by the hour. With the help of a local donor, our board also purchased a closed restaurant in Port Huron, the Atrium Café, which will be the home base for our Thumb Coast Kitchen program providing a valuable resource for local food entrepreneurs.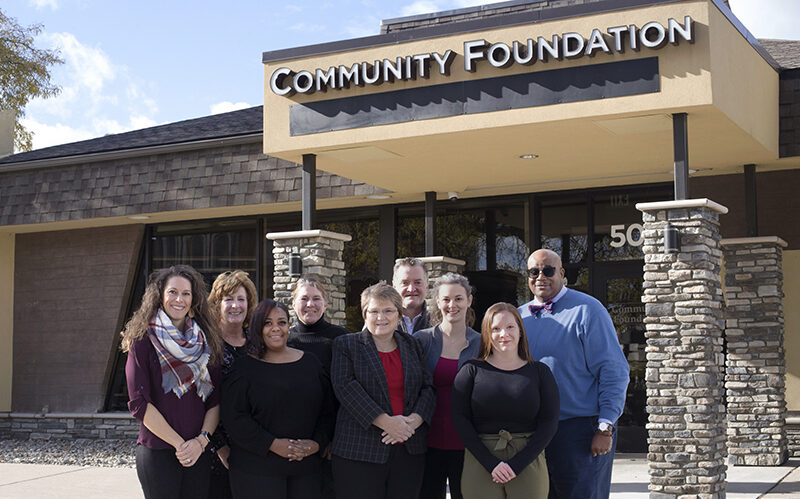 Liz Fredendall is our new director of storytelling. Placed-based philanthropy is about helping our donors do great things and then telling their stories. Our stories are big and small and more diverse because the passions of our donors, and the opportunities in our region, are growing and evolving every day.
As the CEO of the Community Foundation, I try to remember that sometimes the best thing I can do is simply be open to change and let philanthropy grow as an organic force. Stay out of the way. Let go of old assumptions and business models. Let go of power and control. Let our talented team take shape, thrive and prosper. This is our team today and I can't wait to watch it change.
Watch for new Foundation Insights each month discussing various philanthropic topics.