Last week I joined Jackie and a couple dozen other local stakeholders, volunteers and staff for a small and personal conversation hosted by the SONS organization. While we were gathered to learn more about the future of SONS as it celebrates its 30th anniversary this year, the common denominator for everyone who gathered was a passion for giving kids hope and aspirations.
Driving back to the office after the meeting, I realized how this was another powerful example of our role as place-based funders and the dangers and shortcomings of the remote work trends. As funders we need empathy with our donors, volunteers, partners and nonprofits. We need to be able to stand next to them, see the emotion on their faces and hear their voice shake when they describe the feeling of knowing they've touched the life of a young person. That kind of personal interaction and empathy is critical for those of us that have the privilege of working in philanthropy. That kind of interaction isn't possible if I or my team are working from the comforts of our home.
I worry that too many Foundations are caught up in the individual benefits of working remotely, but overlook who we're here to serve and what our mission and space is. My friend and board member Josh Chapman is the CEO of our YMCA. He and his team work long hours six days a week to change lives. He doesn't have the luxury of working remotely. The staff at our women's shelter work 24/7, 365 days a year to save lives. Our teachers, counselors, daycare staff, rehab staff and youth recreation staff all have to be at their jobs every day because you can't raise a child remotely.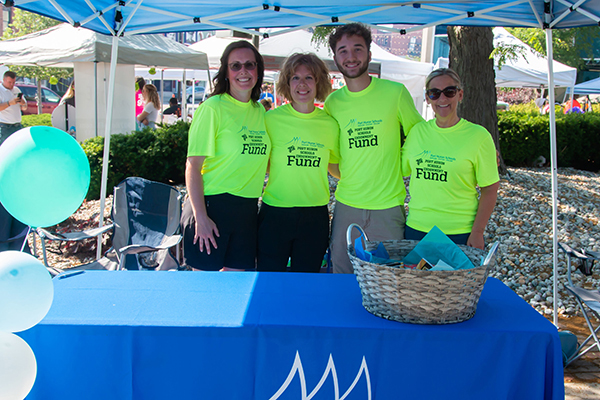 When a donor, fund representative, attorney or personal advisor calls for advice and recommendations on how to make an impact with their philanthropy, they expect our team to provide first-hand, direct experience and insight. They know we will personally take them on tours and site visits to see first-hand where the opportunity and need is. In fact, during these last few years we've had some of our greatest success ever in connecting donors and major gifts to the organizations doing the front-line work. But we've done it face-to-face. This is what separates Community Foundations from the billion-dollar commercial donor advised funds. We live in our communities. We know our nonprofit friends on a first-name basis.
Our Community Foundation especially is a major advocate for the growth and prosperity of our downtowns. We own multiple buildings and real estate throughout our region. We fund and support new and emerging micro-businesses. We want our downtowns and our small businesses to thrive. What message would it send if our staff all worked from the comfort of their homes?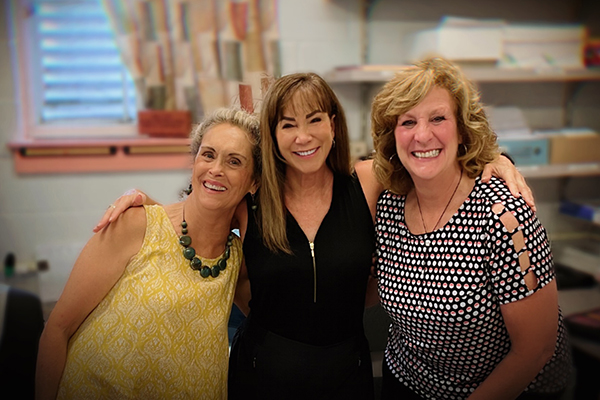 I'm not talking about lack of flexibility and I certainly don't need to see my staff in the office every day. In fact, our best work is done when we're not in our office, but rather out in the community, meeting with donors, friends, partners and nonprofits in their space. When a child is sick or the daycare shortage impacts someone on our team they have the complete freedom to flex and work from home without asking. We expect staff to actively volunteer out in the community. We expect them to golf in charity outings and attend lunches and dinners. We expect staff to miss work to watch their kids play ball, act in a play or march in a band. We expect our office to be empty on a beautiful summer day … just because.
But we're not a remote team. Our office is street level in the heart of downtown Port Huron where people walk in off the street to make donations, ask for ideas, help or referrals, or share their dreams and aspirations.
It's an honor and privilege to be a temporary steward of our community's philanthropic endowments and gifts. As you've heard before, with great privilege comes great responsibility. Here at our Community Foundation, our responsibility is to be an active and daily part of our community.
Watch for new Foundation Insights each month discussing various philanthropic topics.