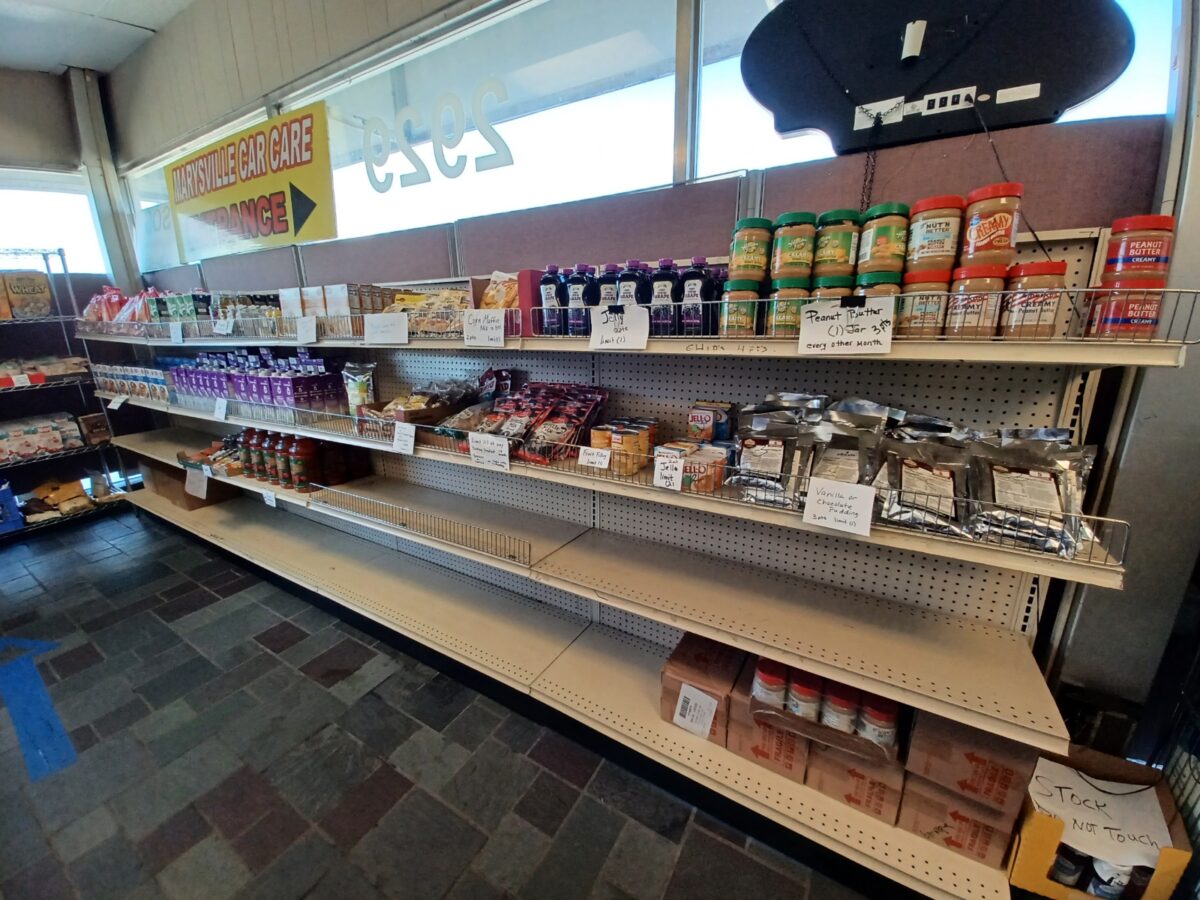 People are hungry, the lines are longer, and the shelves are emptier at local food pantries, soup kitchens, and other places of assistance. As the cold weather and the holidays approach, the staff and volunteers at these local organizations are anticipating demand to increase even more – but will the support they receive be able to keep up with it?
"Our needs have changed so fast that we've had to make what would have been plenty even a year ago go further," said Sarah Jones, Executive Director of Mid City Nutrition, adding that she's seen big increases in the number of lunches served during her year with Mid City. "It takes so much more food, and makes so much more work for the staff, volunteers, and equipment. We've been thinking creatively and have been amazed at how the community has pulled through, but there's a lot to keep up with."
Mid-City Nutrition in Port Huron is one of six recipients of recent grants from the Community Foundation via the DTE Energy Foundation. Other grant recipients included SOS Food Pantry in Marysville, Yale Community Food Fund, Down River Helping Hands in Marine City, Harbor Impact Ministries in Smith's Creek, and the Blue Water Community Food Depot in Port Huron. In total, the Community Foundation provided $25,000 in grants.
"These pantries play an integral part in helping individuals and families put food on the table and provide a sense of comfort during difficult times," said Rodney Cole, president of the DTE Foundation. "By supporting these pantries, we're helping to maintain an easily accessible and local resource for families and community members to obtain a basic human necessity to live, and that is a core focus of the DTE Foundation." 
"If it weren't for grants like the one from the DTE Foundation and the Community Foundation, we wouldn't be able to serve as much food," said Jones. "We no longer get enough deli meat and cheese in our regular donations and have to purchase it. If we got in 500 granola bars a year ago, they'd last a week, now they last two days. We like to pack as many calories and choices into a meal as we can, and things like cheese, crackers, mayo, and mustard become luxuries when funds are low."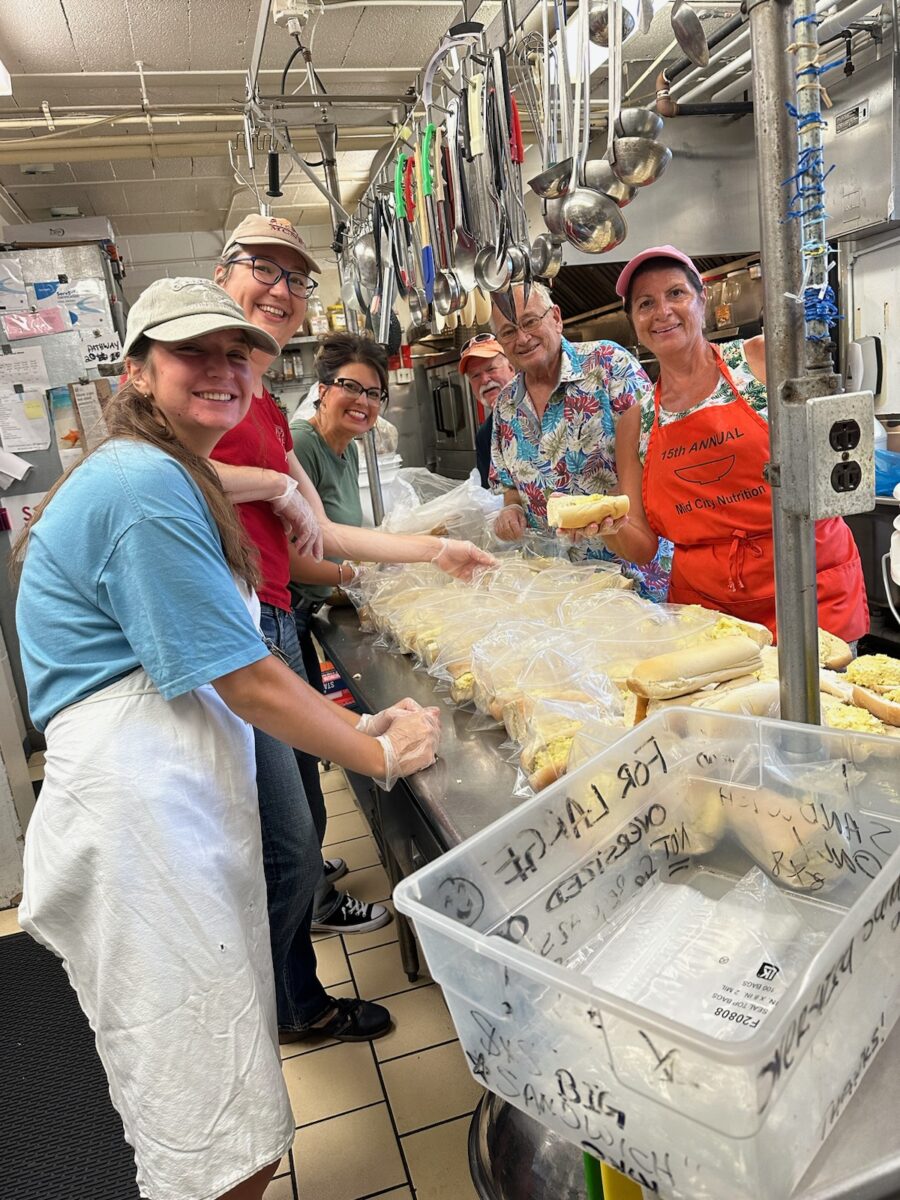 Other organizations are feeling the pinch as well. Bill Heinen from the Blue Water Community Food Depot said he recently had a meeting with other food providers in the area and, he said – "Without exception, everyone talked about the increasing requests for food, and we obviously expect an increase as we get toward the cold weather and holidays."
St. Vincent de Paul and the St. Clair Ecumenical Food Pantry are also seeing an increase in demand, and food pantry Director Mary Brown said she's noticing more need from senior citizens in particular, because they're on a fixed income but the price of everything has gone up.
That pain is also being felt across the board. Bill said Blue Water gets a lot of community support in the form of food donations, but they also buy a lot from the Food Bank of Eastern Michigan and those prices have increased significantly. Some organizations are in particular finding difficulty in sourcing enough affordable meat to round out the meals they provide.
At Mid-City, Sarah has been planning meals such as bean-based chili to stretch the meat they do have, and she said they are glad that hunting season is upon us.
"I told the DNR that we could take twice the venison we did last year. An organization called Michigan Sportsmen Against Hunger covers the processing of donated deer and the DNR helps coordinate distribution," she said. "We are lucky to have a reliable source of chicken lately, but right now that's about all we have in the freezer! Sometimes we are able to buy food at a good price from the Food Bank of Eastern Michigan, but lately they haven't had much beef for purchase."
The Community Foundation has been working to help fill those gaps by awarding grants to support food programs throughout the region, including the following:
$23,483 to St. Vincent DePaul in St. Clair
Almost $13,000 in grants from other donors and committees in addition to the $5,000 most recently from our DTE Energy Foundation Fund for Mid-City Nutrition
$2,500 for the Memphis Lions holiday food basket program
$2,000 for the Memphis Elementary School backpack program
$5,000 for the Kids Coalition Against Hunger
$5,000 for Harbor Impact Ministries
$2,000 for SOS Food Pantry in Marysville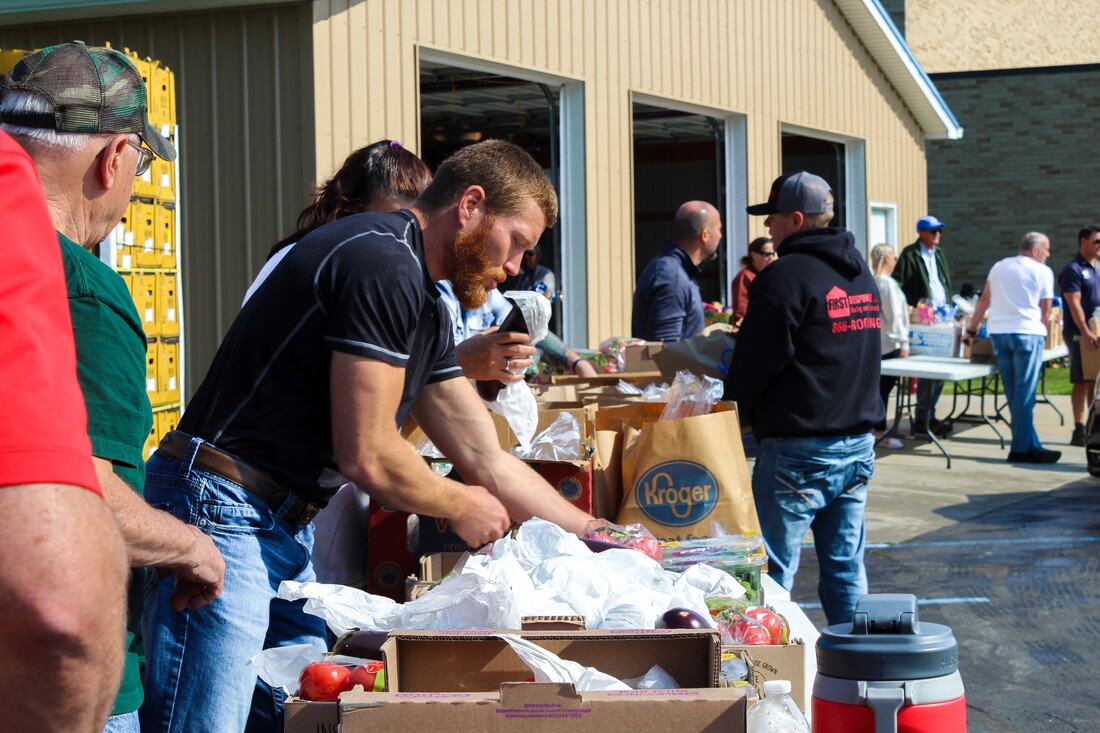 "The Community Foundation, our donors, and our grantmaking committees are definitely seeing an increase in requests," said Randy Maiers, CEO of the Community Foundation. "Yet as you might expect, we do not have enough funds on hand to meet the demand, and we expect it to get worse between now and the end of the year."
While most of the organizations that help provide sustenance for the hungry are getting support in the form of local donations, whether at fundraisers like Mid City's annual Empty Bowls or the bags of groceries purchased for the Ecumenical Food Pantry at Neiman's Market in St. Clair, they're not getting much else.
"From the smaller pantries to the larger food banks, everyone is using all of their resources as best we can," said Sarah. "What we need is help from outside of our network. Donations from private donors and for-profit businesses are necessary more than ever. People assume we are funded by the government, but we are not. In fact, we were passed over for state funding requested by our state rep this year, and the only government funds we will get is a small amount from FEMA."
If you would like to make a gift to help the Community Foundation support local food pantries and food banks, you can either donate online; or mail your check with "food support" in the memo line to:
Community Foundation
500 Water Street
Port Huron, MI 48060