The Community Foundation and Port Huron Old Newsboys are excited to share a dollar-for-dollar matching opportunity. Ken Wakeen, a former newsboy, has generously offered to match donations made before year-end to Port Huron Old Newsboys up to $15,000.
"My goal and purpose is to in some small way pay back the community- hopefully for those in real need- for a special opportunity I was given by the old Times Herald over 50 years ago," said Ken.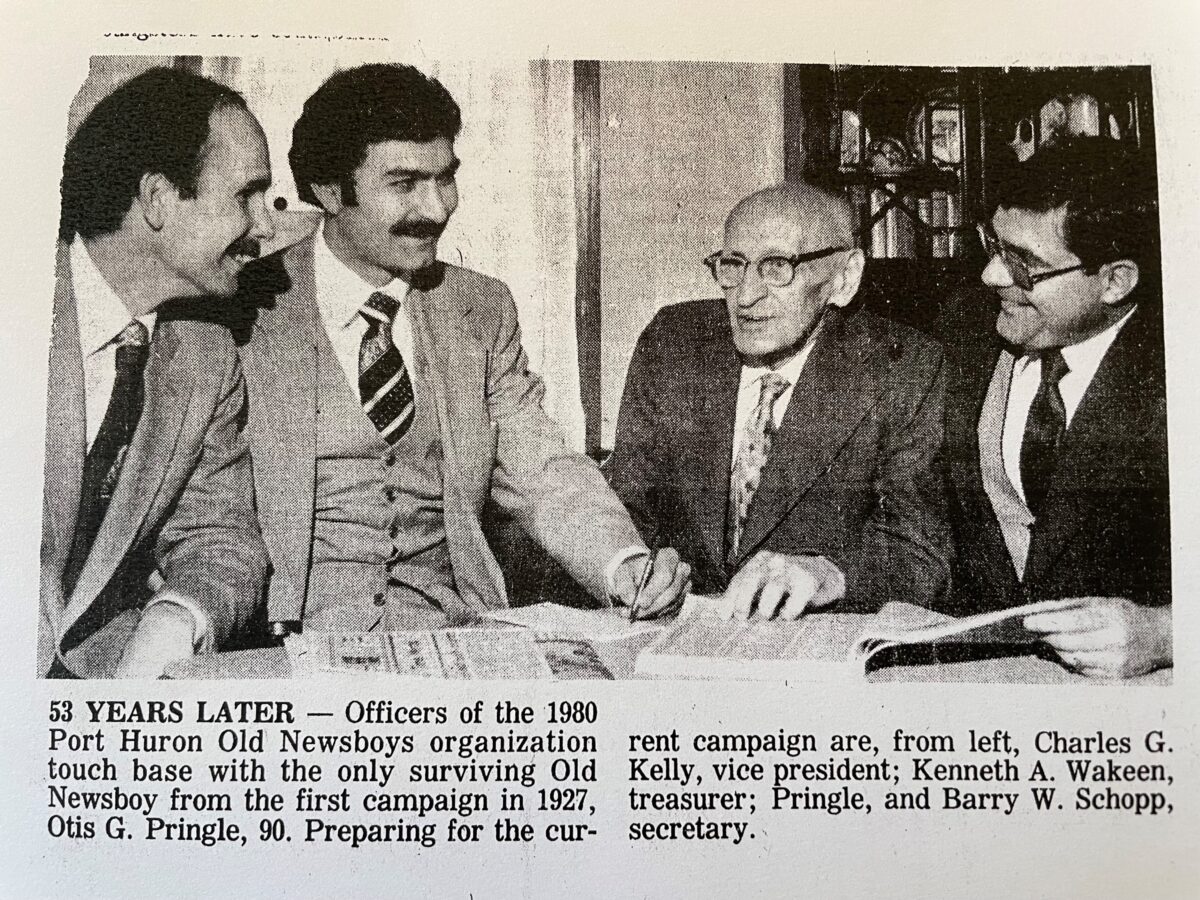 A newsboy from 1964 to 1970, Ken was a Port Huron High graduate and grew up on Griswold Street in Port Huron. His grandparents emigrated from Lebanon and his father and uncle owned Wakeen Shoes in downtown Port Huron. Ken was able to get his bachelor's degree at the University of Michigan in part because of a four year scholarship from The Times Herald for being an outstanding newspaper carrier, and later went on to become a certified public account.
"I left Port Huron the second time 40 years ago- so it's been a long time," Ken said. "But I wanted to pay it forward to my original hometown because I have been very blessed in my career and never could have gotten to where I am in life without the four year college support I received."
Port Huron Old Newsboys organization was founded in 1927 and used to be known for its iconic fundraiser of newspaper hawking in December each year, with volunteers wearing orange vests and carrying copies of the Times Herald.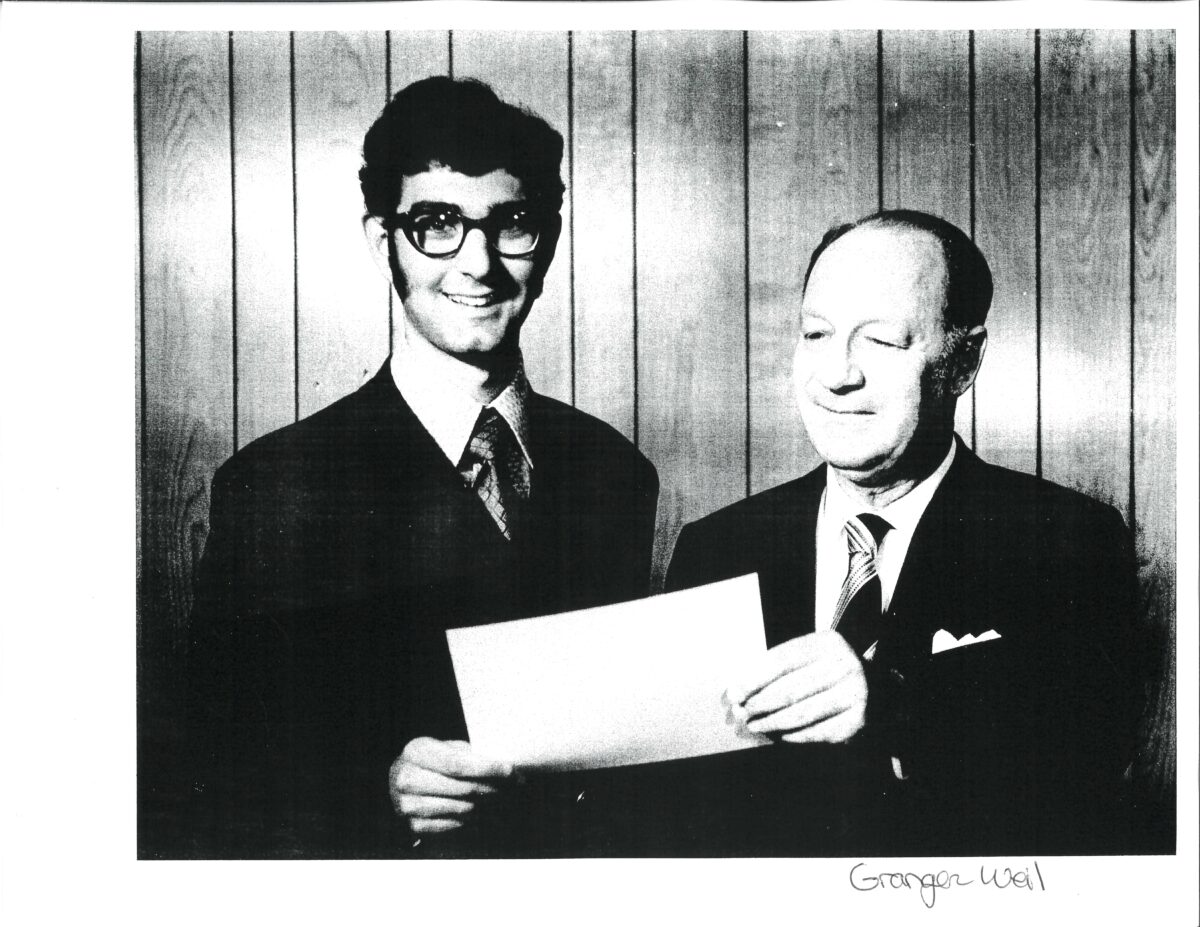 Since that tradition ended, the organization needed to turn to other fundraising methods to continue to support over 1,000 children each winter, which costs $60,000 in total. Each child receives a voucher for $60, then they are able to go to Meijer and pick out winter essentials they need like boots, a coat, socks and underwear. To help the organization meet their increasing needs and weather their fundraising transition, Ken graciously provided the dollar-for-dollar match opportunity to help boost the Old Newsboys annual fundraising efforts. So with the match, a $60 gift made before year end would support two children instead of one.
That's not the only gift he's providing, as Ken's generosity has extended to long-term support for the organization through a new endowment fund at the Community Foundation, The Kenneth A. Wakeen Old Newsboys Fund.
"It's my hope that my gifts will help Port Huron Old Newsboys raise more awareness for their work that supports so many children each year in St. Clair County, and will help them to fund their mission, that means so much to me, for years to come," Ken said.
Mary Meadows, current President of Old Newsboys said, "We're absolutely blown away by Ken's generosity and we're so very thankful! The need locally continues to be higher than what we can annually support. So we are grateful for Ken's generosity and excited for local donors to be able to make their dollar turn into two before year-end."
Ken is now retired from a successful career as a CPA, one where he was a former partner at the accounting firm Ernst & Young, as well as having spent the last part of his career as an executive running a large manufacturing and distribution company.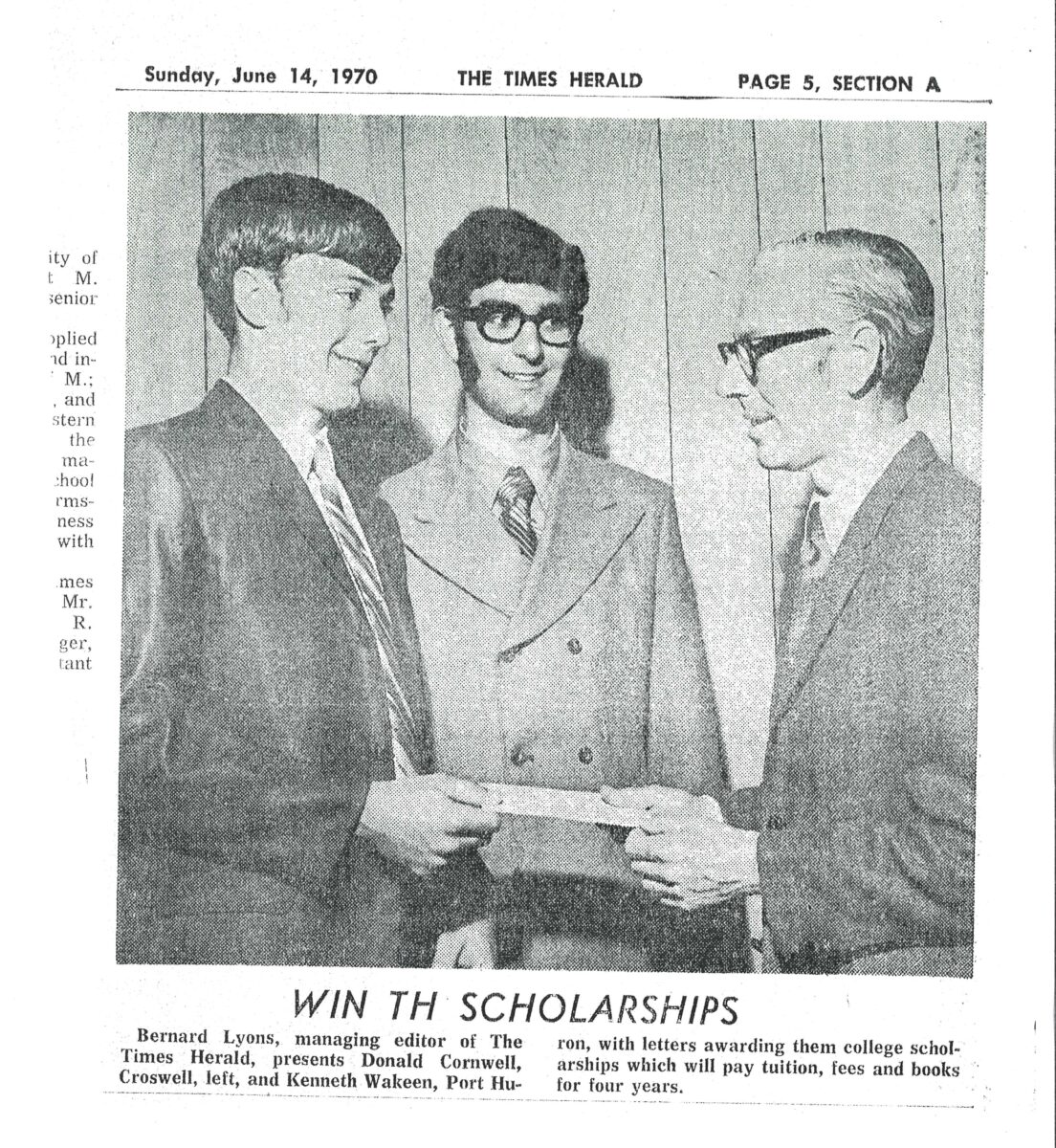 "I want the community to come together in a big way to support the Old Newsboys because their work is so important to allow each child to be able to play outside at recess and home during winter because they now have a proper coat and boots," Ken said. "If this matching opportunity spurs that support, I will be forever grateful to those who joined me to give back to those in need."
Port Huron Old Newsboys supports St. Clair County children through a $60 voucher system. The Old Newsboys organization doesn't distribute any money directly, but uses donated funds to purchase gift cards at Meijer. Those receiving the vouchers get them through a Michigan Department of Health and Human Services referral. The recipients can pick their own items out directly at Meijer. No cash is given back in change if the family does not use the full balance of its gift card, so they are always encouraged to use every penny on essentials like socks in addition to a coat or boats purchased.