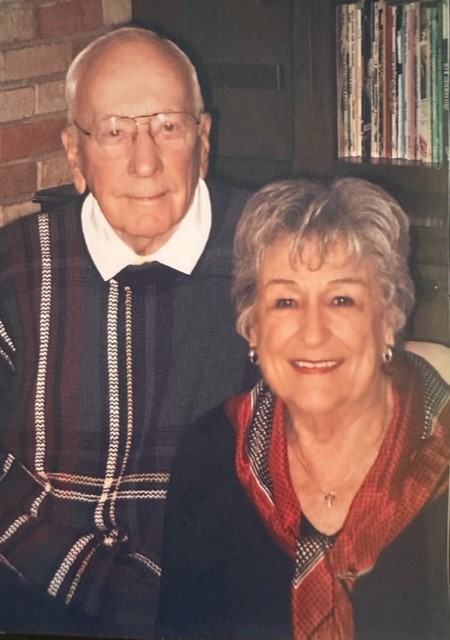 The John W. & M. Louise Shier Family Fund has provided support for families in St. Clair County since 1998. The Community Foundation celebrates their lifelong commitment to the service of others here in the Thumbcoast as their impact continues today through their donor advised fund.
"The Foundation will be a good steward of your gift, invest the funds wisely, grow the principal and maximize its use to fulfill the intent of your gift," wrote Franklin Moore, Jr. in a letter to John and Louise after opening their fund 25 years ago.
In the last 25 years, 18 different nonprofit organizations have received nearly $80,000 from Shier Family donor advised fund. Because the Shier Family Fund is endowed, the grants will continue and will grow over time.
John and Louise started their donor advised fund with a very generous $101,000 gift. That first gift has grown to nearly $143,000 while also providing $80,000 in grants back into the community.
The Shier's had a strong desire to provide for basic needs, ensuring their family could help those most in need. Their grants have gone to organizations like Blue Water Community Food Depot, Blue Water Developmental Housing, Mid City Nutrition, People's Clinic for Better Health, Blue Water Safe Horizons, Salvation Army Port Huron, The Arc of St. Clair County, Sanborn Gratiot Memorial Home, the Council on Aging, and Visiting Nurse Association & Blue Water Hospice.
These various nonprofits used their grants to provide support services like housing, medications, food, equipment, disaster relief, and financial relief for our local populations who are homeless, special needs, or requiring extra support due to illness or aging. As both John and Louise were born less than a decade before the Great Depression, they came from a generation that understood a need for support due to hardships beyond a person's control.
John was drafted into the Army after much of his youth saw the struggles of the financial collapse during the depression. Seemingly overnight, he was reassigned from the engineering program to combat infantryman in Patton's 3rd Army. He served in the European Theatre in Luxembourg and Prague during the Battle of the Bulge, Czechoslovakia until the German surrender in 1945. His bravery earned him a Bronze Star during these campaigns.
When John came back to Michigan to complete his engineering degree, he married the love of his life, Louise Binkley. They remained happily married for 65 years. She was by his side during his lengthy career at Acheson Colloids Company, where he served as an executive vice president after various other roles in the company from 1950-1998.
John was very active in local community affairs, helping to organize the first ever Silver Sticks Hockey Tournament and serving as board member for the YMCA, Mercy Hospital (now Lake Huron Medical Center), and the Community Foundation.
"As our board chairman in the 1980s, John transformed the foundation to be able to handle larger gifts and increase our ability to support projects, making him one of the most influential names in our area history," said Randy Maiers, President of the Community Foundation.
John was a natural leader who was described as loyal, honest, hardworking, and a true gentleman. He was part of the Foundation for 50 years as a board member, donor and advisor, the longest serving member in the Foundation's history. "He laid the groundwork for where the Foundation is today," said Maiers.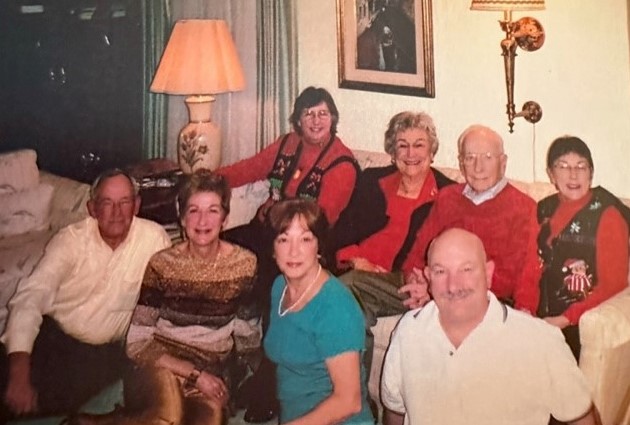 At home, Louise managed their household and raised the couple's six children: Michael, Nancy, Dianne, Susan, Patti, and John Junior. Once while crossing the Ontario border in a station wagon with all six children, she was asked by the Customs Agent, "Are those all your children or is this a picnic?" Recalled well for her sense of humor, Louise responded, "They are all mine and it ain't no picnic."
While their children kept her busy, Louise devoted her life to the service of others alongside John. Described as a creative, determined, and elegant lady, Louise was a positive mentor who led by example. She was dedicated to helping the developmentally disabled, receiving many awards for her involvement in a wide variety of humanitarian programs, organizations, and foundations and one of the founding members of the first group home in St. Clair County. A devout Christian, one of her favorite biblical quotes was "whatever you do to the least of my brethren you do unto me." Her life reflected that commitment, and she is remembered as a woman who gave 100% to whatever she was involved in.
John and Louise Shier were fiercely committed to faith, family, and friends. Their strong support of the local community was evident in their words, actions, and financial contributions. Their philanthropic efforts improved our healthcare, housing, recreation, and education during their lifetimes and now beyond through the John W. & M. Louise Shier Family Fund.