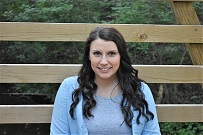 The Complete Your Degree program is celebrating the graduation of its first class of students.
"My time at SC4 in the CYD program has helped me tremendously financially, academically and emotionally to transfer to a university," said CYD recipient Brittany Simpson. "Being at SC4 and in the program helped me save money because I got to live at home and work while the program covered my tuition."
Simpson and six of her Marine City High School classmates were accepted into the CYD program when it first launched in the fall of 2017. This is thanks to the generous support of the Alexander & Celestine Lamere Fund.
"This took a lot of pressure off of me emotionally as well," Simpson added. "I didn't have to stress about owing money and leave me wondering where I was going to get it from. The CYD program helped with whatever I possibly needed academically to make my transfer process as easy as possible and to assure that I was accepted into the program of my choice."
Simpson graduated from St. Clair County Community College this May. She will be transferring to Oakland University in the fall to study Biomedical Sciences.

As for her career aspirations, she hopes to become a medical scientist focused on research, but is currently unsure of what area she wants to specialize in.
More than just a scholarship, CYD helps to remove barriers that may prevent students from finishing an associate degree or certificate at SC4. Participants have access to a success coach or may also apply for life needs support such as daycare, transportation or housing.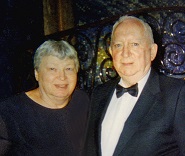 The Alexander & Celestine Lamere Fund has been a supporter of the CYD program from the start. This fund was established by the Lameres in 2009 for graduates of Marine City High School attending SC4.
The other Lamere students Simpson entered the program with are either transferring to a 4 year university this fall, or will finish a final semester at SC4 before transferring.
"The support provided by CYD has made my college experience at SC4 go as smooth as it has and is the biggest reason I will be earning my associates before transferring in the fall," Simpson said. "It has made it financially completely stress free and has helped me reach every goal I had before transferring."