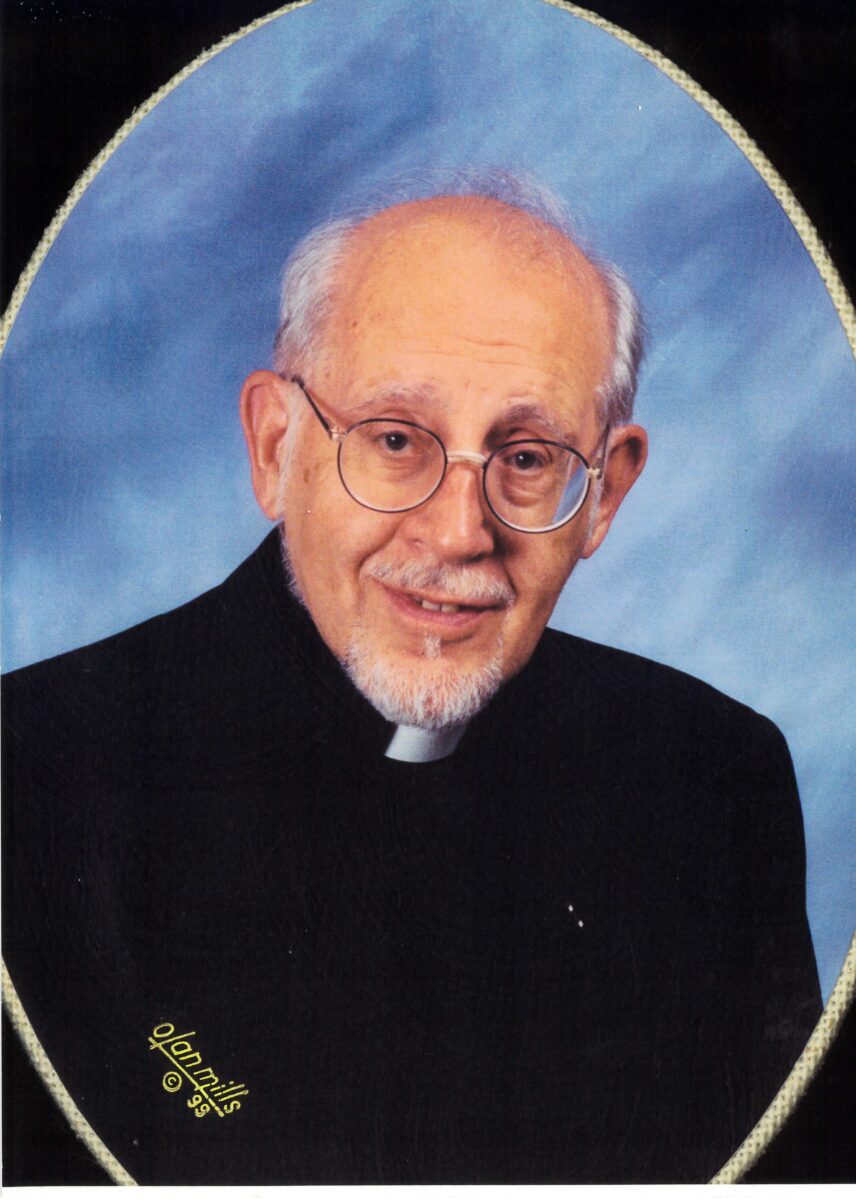 For nearly 20 years, the Community Foundation has helped honor the legacy of Father Don Bartone by helping students fulfill their dreams of becoming future deacons, priests and lay ministers.
Father Don Bartone was a Detroit native who grew up dedicated to the church, serving as an altar boy during his childhood. He started his education by attending Sacred Heart Seminary, earning a degree in philosophy. Following college, he studied theology and was eventually ordained in May of 1948 by Edward Cardinal Mooney. He spent 23 years as an Air Force chaplain, spreading his kindness and generosity throughout numerous countries before settling down as the pastor of Holy Cross in Marine City, where he remained until retirement.
In 2005 a scholarship fund was established through the Community Foundation of St. Clair County. Funds are equally divided between both the Holy Cross Catholic School students in Marine City, MI and Sacred Heart Seminary students in Detroit, MI.
"Community Foundation of St. Clair County has become a part of a great tapestry of grace through their act of faith, helping bring the love of Christ to untold souls for generations and beyond." said Reverend Stephen P. Burr of Sacred Heart.
It's no secret that the burden of college tuition can weigh heavily on families, so each year the Community Foundation uses the endowment fund to contribute to what Father Bartone was deeply passionate about – supporting his faith community.
"By granting this award from the Fr. Bartone Fund you have significantly lightened our financial burden," wrote Marguerite Glantz in a thank you note to the Community Foundation. "Their annual grants allow me to focus on being present with our children during the day and work on my thesis in the evenings."
Glantz plans to use this opportunity to publish her thesis and teach courses focusing on New Evangelization beginning with family life in the home at a high school or college level.
Scholarship recipients must be students at the Holy Cross Catholic School and be an active member, or child of an active member, of Holy Cross Catholic Church in Marine City; or be students attending the Sacred Heart Seminary.
"This motivates me and assures others to not let financial troubles stop new seminarians, and current, in pursuing Jesus Christ's Priesthood," said Christian Pulido, another recipient from the Father Bartone Fund, grateful for the chance he wouldn't have otherwise had to follow his calling and become a priest.
The Community Foundation manages dozens of different scholarship funds which help individuals and families give back so that future generations may pursue their dreams. If you're curious about how to set up an endowment fund with the Community Foundation, click this link or call the Foundation at 810-984-4761.