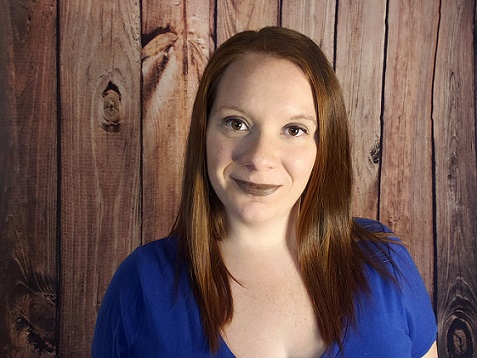 Having spent the past several years living in Mt. Pleasant, Elizabeth Fredendall and her husband, Erick, are ready to return to St. Clair County. They may do so with help from a $15,000 Come Home Award from the Community Foundation of St. Clair County.
"I am sincerely honored to be chosen as a recipient of the Come Home Award, and I am thrilled that I will be able to call St. Clair County home once again as a result," Fredendall said.
Originally from Algonac, Fredendall studied at SC4, where she met Erick when they both studied journalism, but later moved to mid-Michigan to continue her studies at Central Michigan University for photojournalism.
Both she and Erick found work in communications after graduation, but would like to move back to the Port Huron area.
"My choice to study and work in Port Huron as a young adult was a defining time," she said. "I left this county to continue my education in mid-Michigan, but continued to feel a strong connection to the Port Huron area. Although I have made a great life in Isabella County, there is a sense of community in St. Clair County that I would love to be part of again."
Fredendall said being offered this award helps offset financial challenges that would make moving to a metropolitan area more appealing. She is within her 120-day window to find professional employment and set up residency in the county.
A Come Home Award is essentially a talent retention program and pays graduates on the back-end of their college career, after they have completed a degree, but only if they agree to move to and work within St. Clair County. The Foundation began making these awards back in 2016.
As we move into 2021 with a new range of challenges facing much of rural America, the Community Foundation has begun to expand and broaden its focus to more robust "Talent Attraction" efforts. While the Come Home Award will still be offered, it will not be the primary focus and will be just one of several types of financial incentives that the Foundation plans to offer to lure talent of all ages, backgrounds and cultures to St. Clair County. This new talent attraction focus will require new friends, partners, stakeholders and donors from every sector in order to help grow prosperity in the Thumb Coast.
"Elizabeth and her husband, Erick, are exactly what the Community Foundation talent attraction program is all about," said Donna Kuhr, chair of the talent attraction committee. "But the Come Home Award is just one facet of our efforts to bring individuals here."
Still under development, the Foundation's new Talent Attraction program will use modest financial incentives to attract more remote workers, artists in residence, entrepreneurs and others who will grow the number of families, home ownership, quality of employment and the overall prosperity of St. Clair County. A college degree will not be required for these new incentives.
"Our committee is excited to welcome home Elizabeth and Erick and cannot wait to see their positive contributions to our region," Kuhr said.