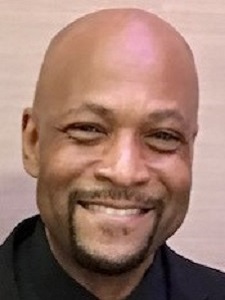 Six local students will be attending college this fall with a little less worry thanks to support from the Equity and Inclusion (E & I) Committee and a total of $15,000 in scholarships.
"The E&I scholarship process is important because it gives so many deserving students an opportunity to reach their goals," said E & I Committee Chair Shawn Shackleford. "Oftentimes, we are working with students who delayed going to school for one reason or another, and the scholarship opportunity gives them hope and encourages them to persevere."
The Equity & Inclusion committee formed in 2020 with the goal of engaging in bold philanthropy that helps underserved groups to tell their own story, with education being one of their strategic priorities. The committee's educational task force oversees a portion of the Douglas & Elda Webb Scholarship Fund, which provides assistance to graduates of Port Huron Schools attending a community college, trade, business or technical school in St. Clair County.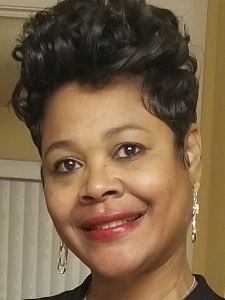 The committee set out to invest in those underserved populations. This meant being intentional about finding applicants as well as selecting them.
After consulting local high school and community representatives, the committee realized they needed to find ways to encourage and assist these groups in applying for Foundation scholarships. The committee began to spread the word in their own circles and also funded a grant to SONS for community liaisons – student leaders who would reach out to their peers and target groups at Port Huron high schools.
The task force received applications of those that met their criteria and then conducted interviews with each of the applicants to learn more about their backgrounds, as well as their dreams and plans for the future.
The committee recognized what many in the scholarship world are beginning to realize – that the students with more barriers might be more of a "risk," but that just means the impact and reward is that much greater. Both for the recipients and those doing the awarding. They weren't just looking for high test scores and GPAs, but more of the intangibles needed for success like grit, work ethic, resiliency and resourcefulness.
"We wanted to seek out those students that might have slipped through the cracks or otherwise been overlooked… nontraditional students, first generation college goers, those that needed a second chance," said task force member Roni Lloyd.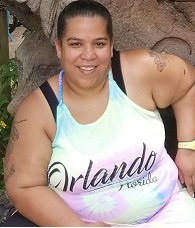 Michaelia Day is one of those nontraditional students ready to give her all to her second chance. The single mother spent the last 20+ years raising her four children, and when her oldest daughter recently began her masters in social work, she knew it was time to focus on herself. She's worked in the medical field gaining experience in everything from mental health to hospice and home health care to her current position as a certified nursing assistant at McLaren Macomb, but she always wanted to become a registered nurse (RN). After being denied for the program last year, she was thrilled when she received her acceptance into the nursing program at SC4 in May this year.
The only problem was she wasn't sure how she would pay for it. Day had already exhausted all of her federal aid pursuing a degree in health administration that she earned in 2012, but hadn't found to be useful in her chosen career path.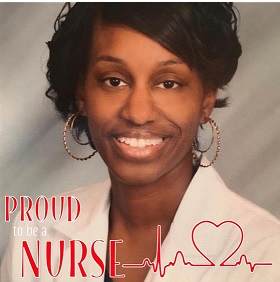 She was trying to figure out how she could work more hours at her job or borrow from family to help with the financial burden, but that would mean less time for her studies or taking on more debt.
"This scholarship means more than I can even put into words," Day said. "One of my biggest worries was how I was going to pay for college and pay for the nursing program because I am paying out of pocket. This will dramatically take some of that worry off of me so that I can put my mind and focus into my grades and into successfully completing the program."
Fellow nursing student and mother DiMond Davis was also ready to pursue an RN degree after spending 17 years in the health care field. She knew it would be difficult to balance paying for her education while still providing for her two boys. The scholarship she received lifted some of that weight and gave her confidence to pursue her degree.
"The scholarship awarded to me will help me achieve my dreams," Davis said. "Show my kids and other people that look up to me that your dreams can come true if you work hard to achieve them."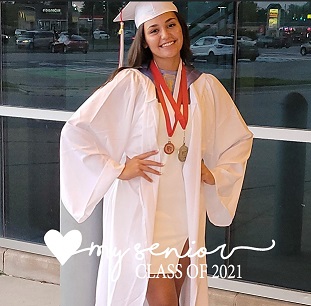 Other recipients include 2021 graduate Joslyn Williams and 2015 grad Jamaica Samarr, both continuing business degrees this fall, and sophomore Jenna Holzberger who is working toward a degree in early childhood education.
Rounding out the group is Kim Jackson Drewery, who has a dream of her own – to become a certified cosmetologist. Thanks to scholarship support from E & I, the mother of one (with another on the way) will be attending Paul Mitchell School, something she has dreamed about since high school.
"I have wanted to go and finish this degree for a very long time and I wasn't quite sure when I first started looking into it and pursuing it how I was going to pay for it," Drewery said. "The help that you guys provided I am so truly grateful."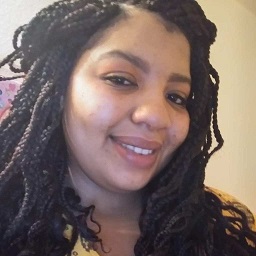 These recipients have already done the hard work to get them to this point in their lives, the scholarships they received from the Foundation's Equity and Inclusion Committee just helped them fill in the gaps.
"I am just so thankful that there is a community foundation in this community that is interested in helping others advance to the places of meeting their goals and their accomplishments," Drewery said.
Each of the six women have written their own stories, now they will have the added support and confidence of the E & I Committee behind them as they boldly step forward in the next chapter.